Buying a house in New Jersey? You can expect to have several thousands of dollars worth of closing costs to cover. Keep reading to find out more about how much you should expect to budget.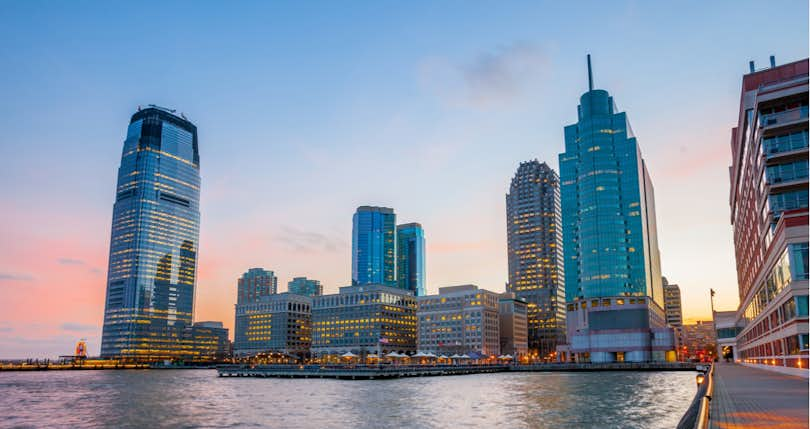 Prospective home buyers have a lot of out-of-pocket expenses to budget for. Even if you qualify for low or no down payment, there are a number of other items you'll have to pay for.
When you're buying a home, it's important to understand every step of the process. For the best guidance, work with an experienced, local real estate agent. If you're moving to New Jersey, a local New Jersey realtor can help you prepare for all of the expenses you'll face throughout the home buying process.
Do you want to connect with a top-rated, New Jersey buyer's agent? We're here to help! Fill out our online form and we'll be in touch to answer your questions and introduce you to one of our local Partner Agents for a no-obligation consultation.
Closing Costs for New Jersey Homes: What to Expect
Closing costs include things like loan origination fees, appraisal fees, transfer taxes, and title insurance.
Additionally, up-front fees from your bank or mortgage company can add up quickly. According to data from Bankrate, New Jersey buyers pay an average of $863 in loan origination fees and $1,312 in third-party fees, for a total of $2,175. And this number doesn't include variable costs like title insurance, title search, taxes, other government fees, escrow fees, and discount points.
As a general rule, New Jersey buyers should expect to pay between 2% and 5% of the final purchase price in closing costs. A median New Jersey home is worth $327,500, so buyers can expect closing costs in the range of $6,550 to $16,375.
While closing costs can be expensive, one of the largest mortgage expenses is the interest rate. Over the life of the loan, a few small percentage points can result in hundreds of thousands of dollars in interest payments.
One of the best ways to lower your interest rate? Shop around and compare lenders! Fill out the form below for a quote from a licensed, local lender – even if you're pre-approved it pays to compare.
Common Closing Costs for New Jersey Home Buyers
There are several common costs that New Jersey buyers can expect to see.
Mortgage Origination Fees
Banks and mortgage lenders charge origination fees when creating your loan. Loan origination fees are usually around 1% of the mortgage amount.
The amount of your mortgage origination fees may be negotiable, depending on your creditworthiness and the risk factor of the loan. The higher your FICO score and the more collateral you put up, the more likely you'll be able to negotiate on your origination fees.
Appraisal Fees
At some point, you'll need to have a professional appraiser assess the value of the property. These fees are typically paid by the buyer and generally cost between $300 and $500+, depending on the location, property size, and type of property.
Title Insurance
Title insurance protects the buyer and lender from defects in the property title, like outstanding taxes and liens from previous owners. Virtually all mortgage lenders and banks require title insurance, and it's an important thing to have, even if you're paying cash.
There are two common types of title insurance policies. An owner's policy protects your investment. A lender's policy protects your mortgage company's investment. In New Jersey, typically the buyer is required to cover the cost of the title insurance.
Discount Points
You can prepay some of your interest at closing by purchasing discount points. If you purchase discount points up front, it will reduce the interest rate your mortgage lender charges.
Private Mortgage Insurance (PMI)
Another common closing cost is private mortgage insurance, or PMI. In the event of a foreclosure, PMI protects the lender from losing money. All conventional loans with a down payment under 20% require PMI.
PMI fees vary, but generally cost between 0.3% and 1.5% of the original loan amount each year. For a median New Jersey home worth $327,500, buyers can expect PMI to cost somewhere between $982 and $4,913.
Prepaid Costs
Some costs, like property taxes and homeowners insurance, may be required up front by your lender. Your lender will list your approximate prepaid costs in your closing cost estimate, called a Good Faith Estimate. You'll receive your Good Faith Estimate within three days of applying for a loan.
Property Survey
Before the sale closes, you'll want to get the property surveyed. Generally, a surveyor charge is between $350 and $500.
Home Inspections
Every buyer should have a home inspection completed before closing. Buyers with mortgages will likely have a set of inspections required by their lenders, but buyers paying cash benefit from home inspections, too. You need to make sure you know what you're getting before you finalize the sale. A typical home inspection will cost around $300 to $500.
Additional Miscellaneous Costs
There are other miscellaneous costs you're likely to encounter when buying a home. Things like credit report fees, flood certification fees, loan closing fees, tax tracking services, attorneys fees, and homeowners association fees are common.
Other Costs to Consider
In addition to your down payment and closing costs, you'll also have to cover your moving costs and all of the ongoing expenses associated with owning a house.
If you're moving, you'll probably need to hire movers and rent a truck. If you're moving into a bigger home, you'll surely have rooms to furnish. And, depending on your purchase agreement, you may have large appliances to buy.
Being a homeowner also has ongoing costs. You'll have a mortgage, homeowners insurance, utilities, maintenance costs, and property taxes. Anything that you relied upon your landlord to handle as a renter will be your responsibility as a homeowner.
Property taxes in New Jersey are the highest in the country. Real estate taxes are assessed at the state and local level and can add up to a lot of money. The amount of property taxes you have to pay will depend on the value of your home and where you're located. The average effective property tax rate in New Jersey is 2.40%.
Before you buy a home, be sure that you're financially ready. If you're unsure of the annual costs of owning a home in your part of New Jersey, ask your real estate agent for guidance.
How to Save on Closing Costs in New Jersey When Buying a Home
1. New Jersey Closing Cost Assistance Programs
Low-income buyers and first-time buyers in New Jersey may qualify for grants. The New Jersey Housing and Mortgage Finance Authority (NJHMFA) has a down payment assistance program that gives qualified buyers up to $10,000 to put towards down payment and closing costs.
There are also local and federal closing cost grants available, depending on where you live and the type of property you purchase.
2. Negotiate Closing Costs With the Seller
It's likely that you'll negotiate closing costs while negotiating your purchase agreement. You may be able to get the seller to cover more of the closing costs if you forego certain repairs or agree to a quick closing. Buyers and sellers often negotiate the costs of things like home inspections, appraisal fees, title insurance, and attorneys fees.
3. Work With an Expert Real Estate Agent
If you work with a local expert, you can be sure you're getting the best possible deal. Real estate agents are experts in their locales and can help you through each step of the buying process. Clever Partner Agents are experienced negotiators and can help you save money every step of the way.
Plus Clever pays qualifying buyers Clever Cash Back. Get in touch with Clever's network of real estate agents today to see if you qualify.
Related Articles