If you're shopping for a home in Missouri, you might think affording a down payment will be your only financial hurdle. However, if you don't accurately estimate your closing costs, you might have to pay more than you planned for. Here's what you need to know about Missouri closing costs.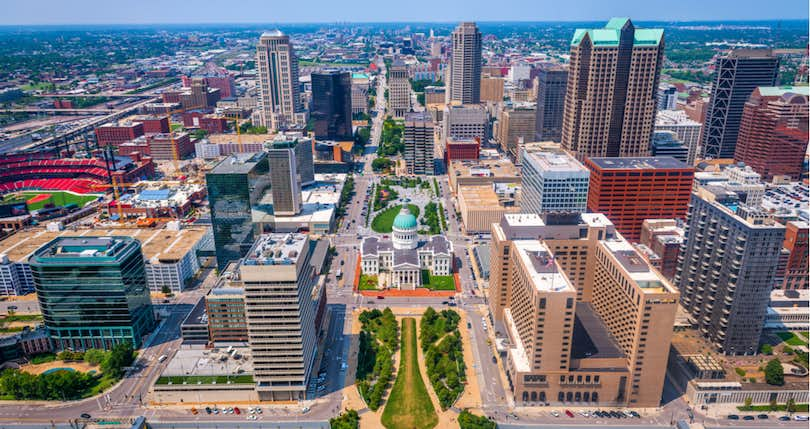 As a buyer, you're likely aware that saving for a down payment is one of the largest financial obstacles you must overcome on your path to homeownership. However, the down payment isn't your only out-of-pocket expense.
While many people think of closing costs as a seller's expense, buyers do have to pay certain closing costs. It's important to do your research to ensure that you're prepared for all the financial responsibilities you'll have when you buy a home.
If you're looking to buy a home in Missouri, it's important to work with a local, experienced real estate agent to make sure you're navigating the home buying process with realistic expectations. An agent will guide you through the process and make sure you know what to prepare for in advance.
If you'd like to connect with a top-rated Missouri buyer's agent, Clever can help. Fill out our online form and we'll be in touch to answer questions you might have and introduce you to one of our local Partner Agents for a no-obligation consultation.
In the meantime, here's what you should know about Missouri real estate closing costs for buyers.
What are closing costs like for a buyer in Missouri?
Learn more about closing costs in MO with a Clever Partner Agent.
Closing Costs for Missouri Homes: What to Expect
In Missouri, it's typical for buyers to pay 2-5% of the purchase price of a home. The average closing costs for Missouri buyers are around $3,700, according to Zillow Research. However, these figures can vary depending on where you live.
For example, the median home value in the state of Missouri is $161,500. If closing costs are around 2-5%, that means you'd pay around $3,230 to $8,075 in closing costs. However, in St. Joseph, Missouri, the median home value is $81,000. Closing costs of 2-5% in this city would be $1,620 to $4,050, well below the statewide value. On the opposite side of the coin, Clarkson Valley's median home value is $584,300, meaning that closing costs of 2-5% equate to $11,686 to $29,215.
And while closing costs can be expensive, one of the largest mortgage expenses is the interest rate. Over the life of the loan, a few small percentage points can result in hundreds of thousands of dollars in interest payments.
One of the best ways to lower your interest rate? Shop around and compare lenders! Fill out the form below for a quote from a licensed, local lender – even if you're pre-approved it pays to compare.
Common Closing Costs for Missouri Home Buyers
There are many closing costs you must consider when buying a home. However, here are the most common closing costs that Missouri home buyers will have to face.
Down Payment
This one is relatively straightforward. In fact, it's the cost you've probably spent the most amount of time thinking about. While it's not the only cost you should consider, it's still important to plan for.
Loan Discount Fees
Often referred to as points, these discount fees exist for those who paid extra to obtain discounts on their loan fees. It seems counterintuitive, but it's a common practice in the mortgage industry, and if you opted for a program like this, those fees will be a part of your closing costs.
Appraisal Fee
This one is sometimes negotiable, but the buyer is usually responsible for the appraisal fee. This is the fee you pay for a licensed appraiser to determine the value of the home you're buying.
Credit Report
While this fee isn't that expensive, coming in at somewhere around $25 to $50 for most, you still have to factor in the cost of a credit report when purchasing a home.
Private Mortgage Insurance Premium
There are many types of insurance you have to carry as a homeowner, and your mortgage insurance is one. The premium for this insurance will be collected at closing, so it's wrapped into your closing costs.
Insurance Escrow for Homeowners Insurance
If you pay this as part of your mortgage, it will be included in your closing costs as a buyer. However, this escrow isn't always wrapped into the mortgage, so you might not have to worry about this one.
Property Tax Escrow
Again, you'll only pay this at closing if your property tax escrow is included as part of your mortgage. If not, then you'll have to refer to your agreement or paperwork to determine when that has to be paid.
Deed Recording Fees
As petty as it might sound, you have to pay a fee to record your deed. I's an administrative fee you pay to make the deed official and in your name. This isn't the same as a transfer tax, though, so don't forget about those.
Title Insurance Policy Premiums
Title insurance is almost always a requirement, and the premiums you're required to pay for that insurance will be collected at closing.
Survey and Inspection Fees
This one is self-explanatory. You pay the fees associated with home inspections and surveys that are required, and you pay these fees at closing.
Notary Fees
Many forms, documents, and certifications have to be notarized throughout the home buying process. However, for many buyers, all notary fees are collected in one go at the time of closing.
Prorations
There might be some services still in the seller's name at the time of closing. You will be responsible for the prorated cost of those services. So, let's say you're buying a home in June but the seller's electric bill doesn't renew until August. You'll have to pay a prorated fee for the two months you'll be using the electricity since they shouldn't have to pay for utilities, they're not going to be in the home to use.
Other Costs to Consider
Transfer taxes, homeowners insurance payments, property taxes, utilities, and maintenance costs are just a few of the ongoing financial responsibilities you must consider when buying a home. While closing costs and all the upfront payments you have to make associated with the actual purchase can be daunting enough, to assess your financial readiness, make sure you can also afford the ongoing expenses related to homeownership.
How to Save on Closing Costs in Missouri When Buying a Home
There are several ways to save money on closing costs when buying a Missouri home. The first is to negotiate like a pro. Negotiation is the phase during which you'll be able to decide who pays for what as far as closing costs are concerned. Having an experienced real estate agent at your side to help you with this negotiation can significantly increase the likelihood you'll obtain a favorable agreement.
Also, you can look into closing cost assistance programs, of which there are many. These programs help buyers who need help where affording homeownership is concerned, and many are designed specifically to help with closing costs.
You can work with Clever. All Clever Partner Agents are expert negotiators who can help minimize your closing costs and uncover additional cost savings throughout the home buying process. Since Clever Partner Agents work on a flat fee basis, you save on realtor commission, and the expert guidance you'll receive will ensure you are well-prepared and have the most beneficial home buying experience.
Related Articles