First-time home buyers can pull or borrow money from their 401k for down payments, but there are many costs and risks associated with this strategy. Explore the pros and cons of using your 401k for a down payment and learn about alternative options for obtaining a down payment for a home.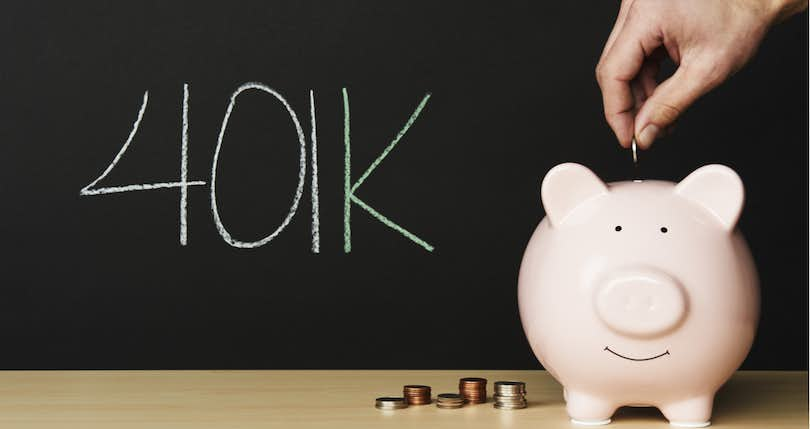 Many first-time home buyers have some type of debt to worry about. Whether they're paying down credit cards, student loans, or auto loans, it can be difficult for a first-time buyer to come up with the money needed for a down payment on a house. Many may look to their 401k to come up with the large sum required to buy a home.
If you've been considering using your 401k to secure a down payment for your home, take a look at the pros and cons of utilizing these funds and some alternative options available for first-time buyers.
Using 401K Funds for Down Payments
First-time home buyers who are unable to come up with a down payment can withdraw from their 401ks in order to gain access to funding quickly. When pulling from a 401k, borrowers only have access to the vested amount in their account, rather than the ending balance. This is simply because company matching funds may not be not immediately made available to pull from.
Withdrawing from your 401k before you hit retirement age always incurs penalties and fees. There are also different methods for withdrawing from your funding.
The hardship withdrawal option allows first-time home buyers to withdraw $10,000 from their 401k without incurring the 10% IRS penalty. However, buyers will have to pay income tax on this withdrawal come tax season.
The 401k loan option lets buyers borrower whichever of the below two options is less:
50% of the vested 401k balance
Up to $50,000
Repayment terms are generally within 5 years and often come directly out of an employee's check.
A combination of the above two options can also be utilized if you have more than one 401k.
Pros of Borrowing from a 401k
There are some clear benefits to borrowing from your retirement fund. The top benefits include:
No loan application needed
No credit score requirement
Automatic paycheck deduction make repayment fast and easy
Fund are generally available within 10 business days
Cons of Borrowing from a 401k
While pulling from your 401k may seem like a great option, there are some drawbacks and risks involved. Top cons include:
Paying interest on the amount withdrawn
The full loan amount is due (or eligible for full taxes) if you leave your employer before the loan is repaid
In the case of a withdrawal, you're pulling from your retirement fund, which can impact your financial health in the future
Alternative Options for Securing Down Payments
Borrowing from your 401k can impact your retirement savings and cost you a lot of money if you're unable to repay the loan, leave your job, or worse, can't afford your mortgage payment on top of your 401k loan payment.
It's best to explore other alternatives before deciding to withdraw from your 401k. Some other financing options include:
IRA withdrawals - similar to 401ks, IRAs allow first-time home buyers to withdrawal $10,000 without penalty (income tax still applies, however)
Find a starter home - if the home of your dreams is out of range right now, consider finding a less expensive home that better fits your budget and can be resold in 5-10 years
Apply for an FHA or USDA loan - these loans only require 3.5% down payments, rather than the traditional 20%, making it easier for first-time buyers to secure funding
Wait to buy a home - if you don't have enough savings to cover the down payment on a house, it might make sense to wait, add to your savings, and look again when you have more money available
Summary
Withdrawing or borrowing from your 401k is one way first-time home buyers can secure funding for down payments. While this may seem like an easy way to access funds, it's not always the best option for buyers. Exploring alternative methods may be more beneficial in the long run.
Talking to an experienced real estate agent is a great way to find out the financing options available for you. A top-rated agent can walk you through your financing options and help you find lenders requiring small down payments.
Related links