So you got the best offer on your home. Don't uncork the bubbly just yet. Did you disclose your property's material defects to the buyers? You must disclose them if you want to protect yourself. Don't know how? Read our article to learn how to meet New Hampshire's disclosure requirements.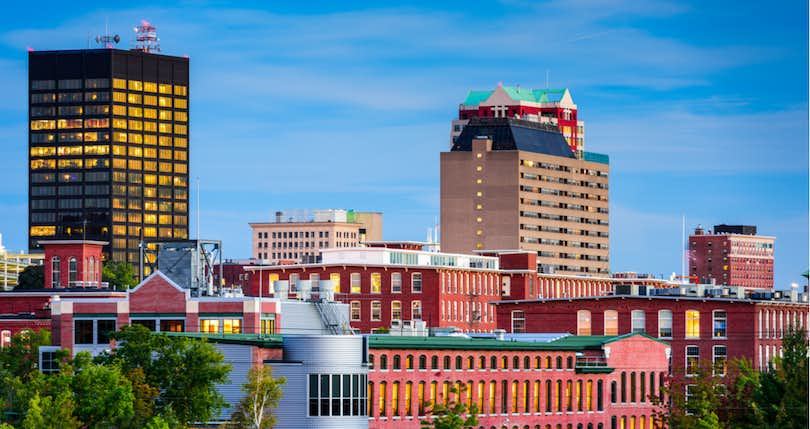 As a home seller, you might just want to sign on the dotted and cash your homeselling profits. Yet, before you can close the sale, you must make the state required disclosures. Yes, you read that right.
Before selling your home, you must disclose any known issues with the property. While this may seem like a juggling act, you can meet New Hampshire's disclosure requirements without losing your buyer. You might be tempted to hold back and not disclose certain issues.
Yet, it's better to be safe than sorry or worse end up involved in a huge lawsuit. Not sure what you must disclose to meet New Hampshire's requirements?
We'll tell you all you must know to cover all your bases and protect yourself. Read on for your New Hampshire disclosure requirements personal guide.
What Must You Disclose to Meet New Hampshire's Disclosure Requirements?
When it comes to disclosure requirements, the state of New Hampshire is very flexible about what sellers must disclose to buyers. According to New Hampshire law, prior to receiving any offers for their property, sellers must disclose information about the property's insulation, private water supply system, and sewage. If your home uses public water and sewage systems or there's no information available about your home's insulation, you don't have to disclose any information.
But you must express these facts in a signed document before receiving an offer for your home. New Hampshire also requires sellers to notify buyers about the presence of radon gas, arsenic, or lead in the property. The notification should be in writing and the buyer is to sign said notification as an acknowledgment.
New Hampshire isn't like other states, as sellers aren't obligated to disclose any property defects. But state courts follow a legal doctrine that allows them to refuse compensating buyers for property defects. While home sellers don't have to disclose material defects, New Hampshire law is different when it comes to realtors.
The state requires local real estate agents to disclose any known material defects to potential buyers. Realtors must notify buyers before the buyer places any offer or signs a purchase agreement on the property.
Keep in mind that agents must disclose defects even if it's a fact the seller mentioned to them. If the realtor doesn't disclose any known material defects, they could lose their professional license.
Get cash offers from local buyers now!
Compare offers from top cash buyers, plus get an expert realtor's opinion on what your house is worth.
How Can You Disclose Any Property Defects to Buyers?
While New Hampshire doesn't have a standard form, you should consider disclosing the information on a signed statement. We recommend you consult a real estate agent. They can provide guidance about what you do and don't have to disclose.
Local real estate agents offer standard forms for sellers to complete and disclose any property issues. This form will meet the New Hampshire disclosure requirements, detail any repairs, and additional information about the property.
Some examples of additional information you may disclose are property liens, flood designation, roof leakages, foundation issues, property zone, among other facts. Believe it or not, using this form to disclose any issues can save you tons of headaches in the long run.
Why Should You Make Disclosures to Buyers?
As a home seller, you may be asking yourself why should you disclose information about your property when the state of New Hampshire doesn't. The answer is easy: it's better to be safe than sorry. While you don't have to go above and beyond disclosing every detail about your home, it can protect you in the future.
Providing disclosures about your home will also put your potential buyers at ease. Confident and motivated buyers will place better offers on a home. Even though NH law doesn't make sellers responsible for material defects, buyers may file a lawsuit against you and claim relief to cover any damages or repairs.
We recommend you seek advice from a local experienced real estate agent. A realtor can provide insight into the best approach when disclosing defects on your home and provide standard forms you can use.
If you're going to sell your New Hampshire home, you should consider partnering with a Clever Partner Agent. Our real estate agents are experienced top performers in their market. Our Partner Agents have agreed to provide full-service agency at discounted rates.
They will only charge 1.5% of your home sale price. Why settle for less when you can hire an experienced local real estate agent at the best price while receiving the advice you need to sell your home with confidence.
💰 Sell with a top agent, save thousands!
Want to find a top local agent without overpaying on realtor fees? Clever negotiates 1.5% listing fees with top-rated realtors from name-brand conventional brokerages like Keller Williams, RE/MAX, and Berkshire Hathaway.
Get guaranteed full service for half the rate these agents typically charge. Schedule a free, no obligation consultation with a top local agent today!
You May Also Like