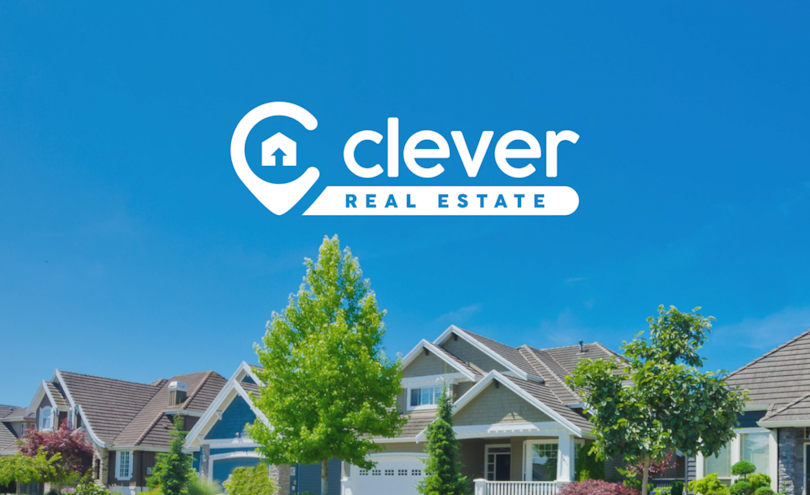 It's tougher than ever to buy or sell a home — or at least it feels like it. With sky-high prices and interest rates, a turbulent economy, and historically low housing supply, today's market is a rollercoaster ride for everyone, and buyers and sellers alike often come out of their transactions feeling ill-used, let down, and just plain frustrated.
One of the main reasons that buying or selling a house stings so much in 2023 is that it's so expensive. Along with the high barrier of entry for buyers, sellers have to deal with pre-listing prep work, closing fees, and, most of all, paying an average of 6% of the home's sale price in realtor commissions.
Clever Real Estate is one of the leading companies aiming to take some of that financial frustration out of real estate. The proposition is simple: full-service agents with a big commission discount for sellers and cash rebates for buyers. Let's take a closer look at how Clever pulls it off.
What Is Clever Real Estate?
Founded in St. Louis in 2017, Clever Real Estate is a national real estate company that helps people save money on their home sales and purchases.
Clever's business model is aimed at addressing some of the biggest problems in the real estate industry today — namely, that there are too many agents of unpredictable quality and that commissions are too high for the average buyer and seller to stomach.
In response, Clever's team has built up a nationwide network of carefully pre-vetted agents and used their market clout to pre-negotiate a lower commission for their customers — cutting the typical amount paid to listing agents from 3% to 1.5%.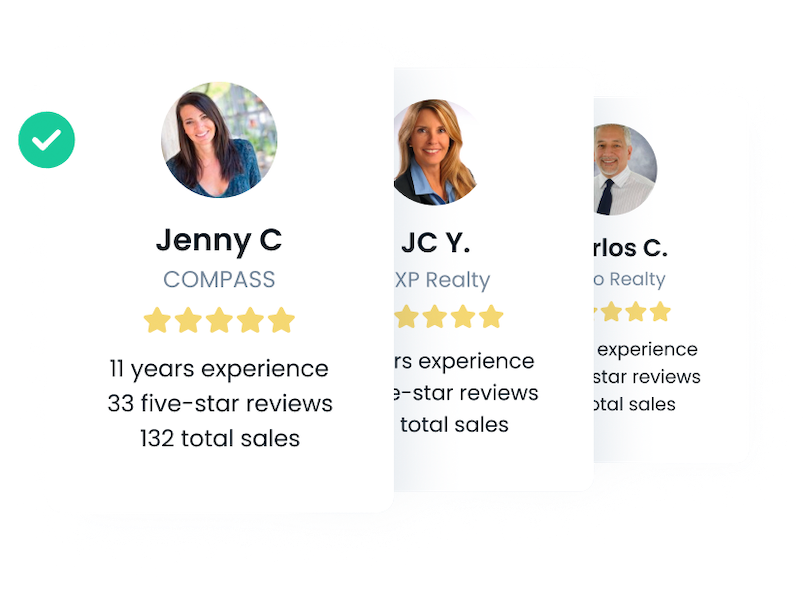 Other real estate companies have attempted to address these problems but with uneven results. The huge online brokerage Redfin has eliminated percentage-based commission by using a model of in-house, salaried agents, but reviews suggest that removing the commission incentive has impacted customer service.
On the other hand, competitors such as Ideal Agent, which uses a variation on Clever's agent referral model, simply haven't scaled up enough to negotiate a meaningful discount for their customers.
Clever offers a more elegant solution: Let the market sort out the truly capable agents, integrate those agents into a national network, and then use the prospect of high-quality client referrals to negotiate a deep discount for their customers.
So far, it's worked. With an extensive partner network of over 14,000 agents, Clever has helped people save more than $160 million on their real estate transactions.
5 Things to Know About Clever
1. How Clever's agent matching works
When you contact Clever, the team collects some basic information about your goals and then matches you with a few potential agents in your market. Clever's partner agents are pre-vetted top producers from brokerages such as Century 21, Keller Williams, and Compass — with whom Clever has pre-negotiated a low commission rate for consumers.
From there, you'll be able to interview each prospective agent. If one is a good fit, you'll have the option to partner up. If you don't click with any of them, Clever will provide more prospects. This service is free, so even if you don't end up using a Clever agent, you won't have to pay anything.
2. How much money Clever saves home sellers
Customers who follow through with using Clever often end up with massive savings. Clever claims their customers save an average of $7,000 per transaction.
Additionally, Clever customers tend to close their sales much faster than normal. Sellers who listed with Clever received their first qualified offer after only 24.1 days on average. That's up to 42 days faster than average in certain states. Anyone who has sold a home before knows the benefit of a quick, smooth transaction. In contrast, homes that languish on the market for months often sell for less.
3. How Clever helps home buyers
Clever offers significant benefits to buyers, too. After using Clever's agent-matching service, your realtor will arrange instant MLS alerts, find showings, help prepare offers, and serve as a guide through the complexities of the home-buying process.
There's also the Clever Cash Back program, which offers $250 cash rebates to home buyers in 41 of 50 U.S. states. That rebate jumps to $500 when you buy and sell with Clever.
4. How positively Clever's customers feel about the service
As of May 2023, Clever has helped more than 20,000 people buy or sell their homes, earning stellar reviews from customers and rating agencies in the process.
Clever is accredited by the Better Business Bureau with an A+ company rating. It has garnered more than 2,240 reviews on Trustpilot — with 97% of reviewers giving the company 5 stars.
That may be why Bankrate, famed for its personal finance reviews and advice, called Clever's service legit and worthwhile for buyers and sellers looking to save money.
5. Why so many people use Clever's library of educational content
Even if you're not using Clever's buying or selling services, the company offers a massive free library of consumer guides, data-driven research, and educational content.
From a step-by-step guide to selling your house without an agent to an explainer on the iBuyer phenomenon to a breakdown of the actual cost of owning a home, Clever's content library is used by over 12 million annual readers to make smarter real estate decisions.
Clever's authoritative research across its portfolio of websites has also been featured in The New York Times, USA Today, Business Insider, Inman, and trusted local news outlets across the country.
The best of both worlds
In its first six years, Clever has established itself as a customer-friendly, Silicon Valley-style disruptor. Crucially, though, they've been savvy enough to preserve the features that built the real estate industry — like the personal touch and expertise of the best local agents — while offering them at a much lower price point.
Clever's exponential growth and outstanding reviews suggest the company is onto something. Whether you're a first-time buyer or seller, or an experienced investor looking to get the best return, find out for yourself how Clever's experts can help you.
Related articles