Customer reviews | How it works | Who should use Tarek Buys Houses? | Competition | Alternatives | Locations | FAQs
Tarek Buys Houses (TBH) is a real estate group that makes cash offers for homes. TBH works mostly in Southern California, but the company does purchase properties throughout the U.S.
Selling with Tarek Buys Houses is straightforward. Within 24 hours of a consultation call, they'll submit a quote based on info you shared on the phone. After a walk-through, they'll give you an official offer. Closing can be as quick as 10 business days, though they offer flexible closing dates up to 90 days after an offer is accepted.
Tarek Buys Houses will make offers for homes as-is. This can be especially useful for owners who want to sell quickly, or don't want to spend the energy and money making repairs before listing their property on the open market.
However, Tarek Buys Houses usually offers bids below market rate (like most other cash buyers) since the home is likely in need of some repair. If you want to compare local cash offers, you can sign up for Clever Offers and a local agent will shop around to present you with fair cash offers for your home.
Get offers from cash home buyers near me! ⚡️
🤔 Who is Tarek El Moussa?
Tarek El Moussa is real estate investor and media personality who's known for his shows Flip or Flop and Flipping 101 with Tarek El Moussa on HGTV.
In addition to his house flipping business, El Moussa is also the founder of The Agentcy and Next Level Property Investment, LLC, both of which are real estate investment companies.
Who should use Tarek Buys Houses?
As a cash buyer, Tarek Buys Houses is best suited for property owners who:
Own a property in disrepair BUT want to avoid the costs and time required to improve the home before selling it.
Need or want to sell the property fast, which is difficult when selling on the open market.
Own a property they inherited but DON'T want the additional responsibility of maintaining and improving it.
Sellers who don't want to make repairs before listing
Tarek Buys Houses makes bids on homes in any condition.
In the U.S., it costs an average of $7,495 to make repairs to prep a home for sale. Selling to TBH lets you offload the property while avoiding this additional cost.
However, selling to Tarek Buys Houses (and other cash buyers) also means the bid on your home will reflect the company's renovation costs and be significantly lower than what you'd get on the open market.
Homeowners who need to sell fast
If you just experienced a significant life event (e.g., a divorce or job change) and need cash quickly, Tarek Buys Houses will make a bid and close on your home within 10 days. Compare that to 83, the national average time to sell.
Owners who recently inherited a property
Suppose you recently inherited a property but you DON'T want to maintain it or pay its property taxes. However, selling it can add an additional headache when factoring in hiring an agent, listing the property, hosting tours, etc.
Tarek Buys Houses makes the sale much easier. All you have to do is call them, share details on the house, and schedule a walk-through before they make an official offer.
Alternatives to Tarek Buys Houses
If you aren't in a hurry to sell or if your home is in good condition, we recommend considering other services that can maximize your home's sale price:
Working with an iBuyer to sell as quickly while garnering a better bid
Selling on the open market with an agent, who will help you get the best deal for your home
Sell to an iBuyer
Like your average cash buyer, an iBuyer makes an offer on your home without having to list it on the market — but iBuyers typically pay more.
iBuyers are very selective in which homes they buy; most prefer properties that require little to no repairs or maintenance. This means they probably won't buy your home if it's in poor condition.
Offerpad, Opendoor, and RedfinNow are all iBuyers that operate in Southern California as well as major markets across the U.S.
Some iBuyers offer unique perks for sellers. For instance, Offerpad offers free local moving services if your new home is within 50 miles of the one you sold.
Sell with an agent
Selling your home on the open market with the help of a realtor can be a better option if:
You have more time to prep and sell your home
You can afford to make some repairs on your home
Your home is already in good condition
Selling on the market requires a lot of steps — determining your home's price, prepping and staging your home, negotiating a purchase agreement with your buyer, etc. — which can take you months. BUT doing so will mean you'll get offers that best reflect your home's ACTUAL value.
Agents use a combination of local market knowledge and recent home sale data in your neighborhood to establish a competitive price for your home. The best part? Most agents will give you this information FOR FREE before you sign a listing agreement.
If you aren't sure which route to take, Clever has you covered. With Clever Offers, you can work with a real estate expert who will provide a free home valuation AND help you compare cash offers. Plus, you'll still save money, compared to a traditional agent.
Compare cash offers now!
Compare offers from top companies like Opendoor to the sale price you'd get with an agent.
Tarek Buys Houses vs. the competition
If you're set on selling to a cash buyer in Southern California, we recommend Tarek Buys Houses. The company has excellent customer reviews and often makes competitive bids.
Still, you could also consider other cash buyers that work in this region. Since cash buyers usually make offers within 24 hours, you could quickly compare bids to make the right decision.
Sundae: Multiple bids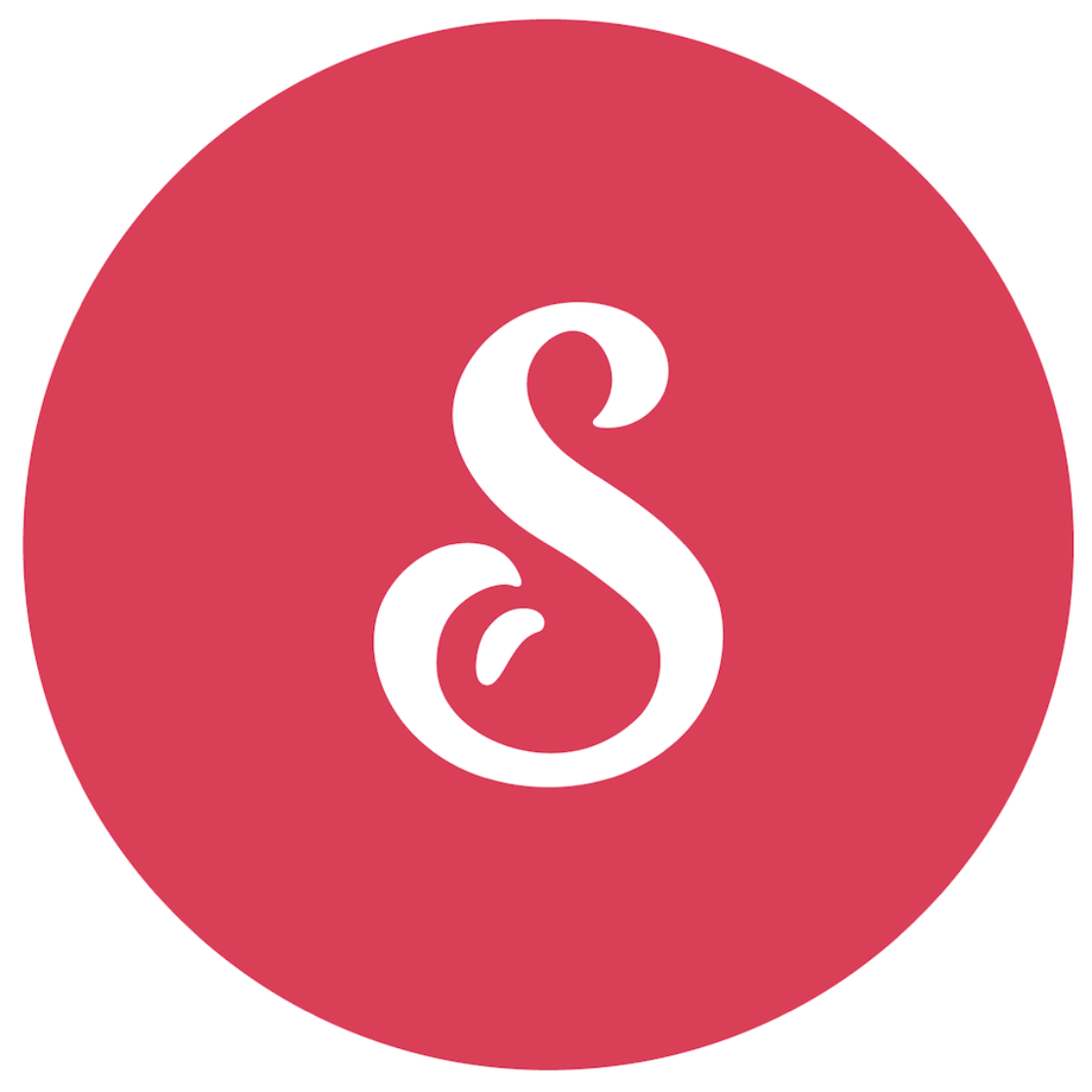 Minimum closing time
10 days
✍️ Editor's take
Pros and cons
Locations
Reviews
Contact
Sundae is a marketplace that pairs home sellers of distressed properties with investors. Compared with other cash buyer companies, Sundae's business model gives you the best chance for a high off-market offer.
Pros
You receive multiple cash offers from pre-vetted investors.
You can skip repairs and preparations.
You get a $10,000 cash advance to help with expenses.
Cons
Offers are less than fair market value.
The bidding process takes longer than a cash offer from other cash buyer companies.
Limited locations mean few home sellers can use Sundae.
Sundae operates in 10 metro areas across CA, GA, NV, TX, and WA.
Reviews of Sundae Real Estate are generally positive, with home sellers highlighting Sundae's customer service and the competitive prices created by its unique bidding process.
If you're selling a distressed property and want easy access to multiple bids, consider Sundae. Unlike Tarek Buys Houses, Sundae connects you with its network of 2,600 real estate investors to give you more options to sell.
We Buy Ugly Houses: Worth comparing

Minimum closing time
3 weeks
Closing costs
No cost for seller
✍️ Editor's take
Pros and cons
Locations
Reviews
Contact
We Buy Ugly Houses has a better reputation than most individual cash buyers, but your experience can vary based on the quality of the local franchise. While We Buy Ugly Houses can close in as little as three weeks, it pays far less than fair market value.
Pros
Trusted, nationally recognized brand
No need to worry about repairs
Close in just three weeks
Cons
Quality of service may vary between franchises
Pays far less than fair market value
We Buy Ugly Houses has over 800 independently owned and operated franchises across 47 states and Washington, DC.
As of October 2022, We Buy Ugly Houses's parent company, Homevestors, has an A+ rating on the Better Business Bureau. No other third-party reviews are available at this time.
This rating is based on overall national data. Research local franchises for specific reviews that reflect their quality of service.
Perhaps the best known cash buyer brands, We Buy Ugly Houses will make an offer within 48 hours. Closing takes a minimum of three weeks — longer than Tarek Buys Houses — but We Buy Ugly Houses has positive customer reviews, too.
Express Homebuyers: Fastest bid

Phone Number
877-804-5252
Why we chose it
Details
Locations
Reviews
Express Homebuyers is really fast: it provides offers in just minutes and can close in just a week in many circumstances. Plus, the company has mostly positive reviews on Google.
Express Homebuyers is a national service that has partnered with local investors across the country to buy houses for cash.
Steps to sell with Express Homebuyers:
Submit your home's information to receive an initial "as is" offer
Meet with the local investor to assess your property and answer any questions
Discuss the local investor's final cash offer and, if you're willing to sell, sign a sales agreement then and there
Choose a closing day on your schedule
Show up on the day of the sale to sign the paperwork and receive cash within hours
Express Homebuyers has partnered with local investors in the following states:
Express Home Buyers received an average of 3.7 stars from 261 customer reviews. It's accredited by the Better Business Bureau, and it has a B+ rating.
Google: 4.2 stars/122 reviews
Facebook: 4.6 stars/113 reviews
Yelp: 2.5 stars/26 reviews

Express Homebuyers is a national cash buyer that works with local investors, including many of the regions covered by Tarek Buys Houses. If you're looking for speed, Express Homebuyers is your best bet: they make an offer within 7 minutes and close within 7 days.
How Tarek Buys Houses works
Tarek Buys Houses touts a simple and quick process for selling your home. You can start by visiting tarekbuyshouses.com or calling (866) 914-2217.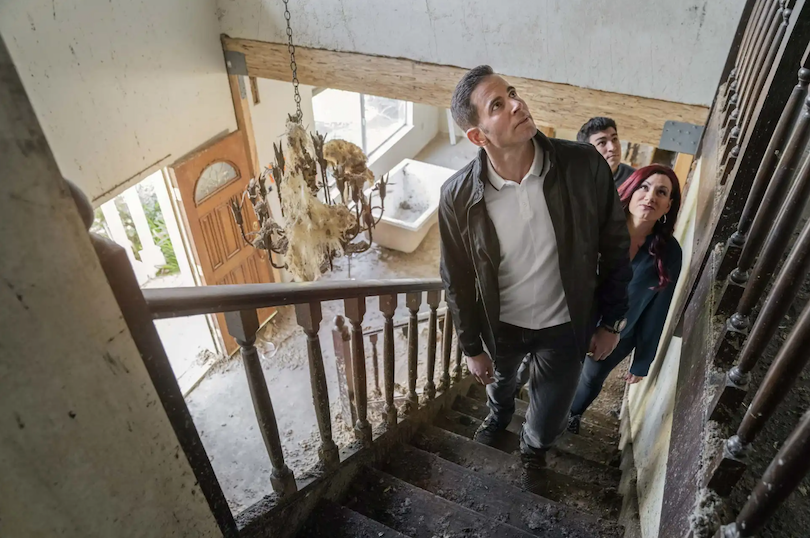 Source: Tarek Buys Houses
Step 1: Share details about your home
Over the phone, talk to a consultant about the property. They'll ask for basic information (e.g., the address, how you came to own the home, etc.) and detailed information (e.g., the condition of the home) to begin determining your property's value. From here, they'll give you an estimate of how much they'll pay for your home.
Step 2: Schedule a walk-through
If you like the initial offer, you can schedule a walk-through with a representative from Tarek Buys Houses. This is an opportunity for the rep to take a look at the home's condition.
If there are major issues with the property (e.g., signs of foundational issues), Tarek Buys Houses might schedule a separate appointment with a licensed home inspector.
After this, Tarek Buys Houses will give you an updated offer on your property to reflect any additional info they collected during the walk-through.
Step 3: Accept the offer and move
After Tarek Buys Houses extends an official offer, you can accept it immediately if you're satisfied. If you're unsure, you can always compare their bid with competitors.
If Tarek Buys Houses' bid doesn't meet your expectations and you no longer want to sell to them, they will connect you with other cash buyers. You won't be charged a penalty if you decide to decline.
Seven to 10 days after accepting the offer, you're on your way with cash for your home. Tarek Buys Houses doesn't charge any processing fees or commission, and they'll also take care of any objects or mess you leave behind.
💰 U.S. Lending Partnership
If you decide to sell to Tarek Buys Houses and are about to buy another home, you can get help securing financing through U.S. Lending. Tarek Buys Houses can also connect you with a network of real estate agents to help you find your NEXT home.
If you don't find an agent that's right for you, you can always use Clever's agent-matching service to connect with local agents who better fit your needs.
Tarek Buys Houses reviews from customers
Tarek Buys Houses has positive reviews from customers, with an average review score of 4.6 across 79 reviews.
| | Average Rating | Total Reviews |
| --- | --- | --- |
| Google | 4.7 | 51 |
| Yelp | 5 | 3 |
| BBB | 4.44 | 25 |
| Weighted average | 4.6 | 79 |
Several customers said the group was easy to work with, has great customer service, and made attractive offers on properties.
Easy to sell
One customer was happy to avoid all of the repairs and hassle of selling on the market they otherwise would have needed to do. Another said working with Tarek Buys Houses was "easy and painless," and another said it was "smooth and quick."
Several customers also shared their initial anxiety related to selling, only to be put at ease by the simple and quick process. One also said Tarek Buyer Houses bought their home, even though it had property liens.
Great customer service
Numerous customers described Tarek Buys Houses employees as "professional," "honest," "friendly," and "patient."
One customer said the representative on the consultation call answered every question posed by the seller, and was willing to explain the process in great detail.
Fair prices
Several customers stated they received reasonable bids on their properties, despite Tarek Buys Houses being a cash buyer.
One reviewer described the bid as "far higher than what I thought they would offer." Another reviewer said the price was "fair."
Where is Tarek Buys Houses available?
Tarek Buys Houses operates predominantly in Southern California, but a company employee who we interviewed said that they also buy properties across the U.S.
Tarek Buys Houses' Featured Markets
Los Angeles, CA
Anaheim, CA
Orange, CA
Santa Ana, CA
Irvine, CA
Burbank, CA
Santa Monica, CA
Tulsa, OK
Charlotte, NC
Atlanta, GA
👋 Next Steps: Talk to an expert!
If you're weighing your options for buying or selling a house, Clever can help!

Our fully-licensed concierge team is standing by to answer questions and provide free, objective advice on getting the best outcome with your sale or purchase.

Ready to get started?

Give us a call at 1-833-2-CLEVER or enter your info below. Our concierge team will be in touch shortly to help.

Remember, this service is 100% free and there's never any obligation.
Why you should trust us
To give you a fair and detailed review, our research team spent weeks reviewing publicly available information on Tarek Buys Houses and other companies noted above. Our process included:
Collecting and reviewing customer reviews
Analyzing company policies and comparing them to competitors
Interviewing real estate professionals
Speaking with representatives from Tarek Buys Houses
FAQs about Tarek Buys Houses
What is Tarek Buys Houses?
Tarek Buys Houses is a real estate company owned by HGTV star Tark El Moussa that makes cash offers for properties as-is. This is especially useful for owners who want to sell quickly and avoid making repairs or improvements on their properties before selling on the open market. To compensate for the condition of these homes, Tarek Buys Houses usually makes bids below market rate.
Can I sell my house to Tarek Buys Houses if it needs repairs?
Yes. Tarek Buys Houses makes cash offers on homes in disrepair. In exchange for the home's condition, the bid will likely be below market value. BUT selling to Tarek Buys Houses is a quick process that avoids the steps and added expenses of selling on the open market.
Does Tarek Buys Houses have good reviews?
Yes. Tarek Buys Houses has an average customer rating of 4.6 out of 5 across 79 reviews on Google, Yelp, and the Better Business Bureau.
Will my home be on TV if I sell to Tarek Buys Houses?
Probably not. Tarek El Moussa, owner of Tarek Buys Houses, is famous for hosting HGTV's Flip or Flop and Flipping 101 with Tarek El Moussa. While some homes appear on these shows are properties bought by Tarek Buys Houses, it's unlikely your house will be featured.
Contact Tarek Buys Houses
| | |
| --- | --- |
| Website | tarekbuyshouses.com |
| Phone | (866) 914-2217 |
| Address | 4411 E La Palma Ave, Anaheim, CA 92807 |
Related links