When you're a home buyer waiting to find out if you'll be moving into your dream home, every minute can feel like torture. If your lender has called and said that you're clear to close, does that mean you can relax? Find out what it means when buying a house.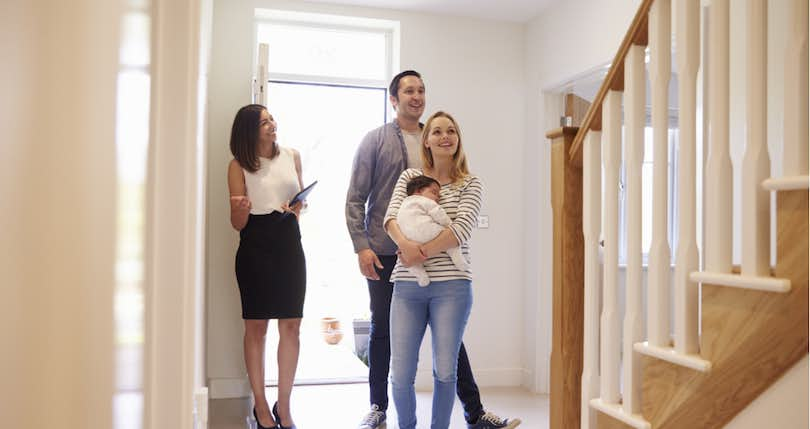 You have to learn a lot of jargon when buying a house. What's loan-to-value, or a debt service ratio? Once those hurdles have been cleared, you'll learn even more lingo during the closing process.
One of the most important phrases, "clear to close" or CTC, can have a big impact on your home purchase. If your lender or realtor has called to tell you that you're clear to close, here's what it means.
What does clear to close mean?
Clear to close means you're close to the finish line and will soon be moving into your new house! This phrase means that the underwriter has finished reviewing your documents and has approved your loan.
Once you have received notice that you're "clear to close," you can set an actual closing date. The underwriter has verified your employment, done a final credit check, and reviewed any updated bank statements.
Does clear to close mean approved?
Yes, clear to close means that your loan is approved.
Unlike a mortgage pre-approval, the underwriter would have assessed the property you plan on buying. The lender likely ordered an appraisal to determine its value. If the value comes in too low, the deal could fall through, which is why even pre-approved borrowers might lose out on a home they want.
Does a closing disclosure mean clear to close?
The title company begins drafting the closing disclosure after they've received notice that you're clear to close from your lender. They won't even start work on it until they know the loan is good, but that doesn't mean you're guaranteed to close on the house.
How long does it take the underwriters to clear to close?
Your purchase agreement likely contained a tentative closing timeline, with a move-in date. Home sellers need to plan when they'll vacate, and home buyers need to hire movers or sell their current home. It's part of your realtor's job to manage this closing timeline, but
If you're buying in a normal market transaction, rather than a foreclosure, it should take just 72 hours within submitting all of your information to be approved. Getting pre-approved for a mortgage before house hunting can speed this along. Then it can take an additional week after you provide all documentation to your loan officer.
While it may feel like how long it takes is out of your hands, you can make it go faster by having all the paperwork you need gathered and ready to submit.
Can a loan be denied after clear to close?
Yes, while unusual, a loan can be denied after you've received the clear to close notice. Typically, this is because something in your situation has changed.
You may have been laid off, or you could have taken out a new car loan, and your credit score dipped. Between the time you receive the CTC notice and your actual closing, try to keep all of your life circumstances static. Now isn't the time to buy a new car or open a new credit card, or to switch jobs.
Sometimes you don't have a choice, and life throws you a curveball. If something outside of your control has changed, talk to your realtor, and be upfront with your lender.
How long does it take to close after final approval?
How long it takes to close after final approval could be a matter of days, so start packing once you sign the final purchase agreement! A factor that could impact this timeframe is the time of year you're buying; if it's the peak buying season in your area, the closing office and title companies could be busy, and you might have to wait for an available appointment.
Is it better to close at the end of the month?
Yes, try to arrange for a closing near the end of the month. Lenders collect on interest from the settlement date going forward. It saves you money to close later, and since mortgage payments aren't due until one full month after closing you can also save money in the meantime.
Clever Partner Agents help guide home buyers through the closing process, and will happily explain any confusing jargon. Clever also offers Clever Cash Back to qualified buyers when they buy a house in 41 out of 50 states. Reach out to be connected with a Clever Partner Agent today.
You May Also Like