The time it takes to close on a house varies greatly from sale to sale. Though it's impossible to guarantee a specific closing timeline, there are ways buyers and sellers can avoid delays and keep their transactions moving speedily toward closing. Read on to learn how to keep your sale on track.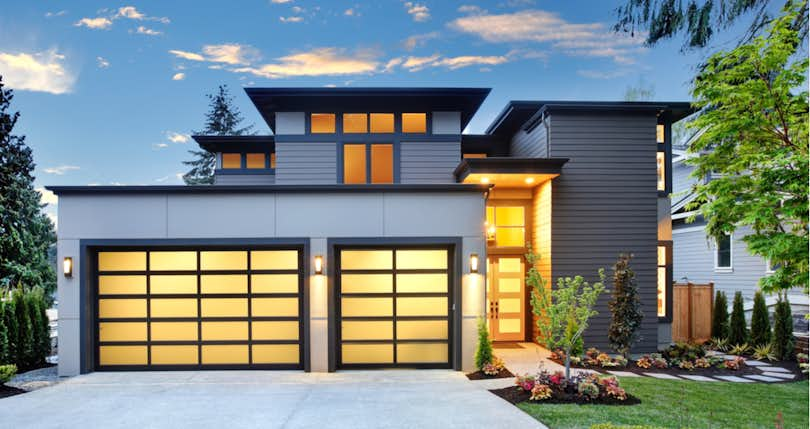 Whether you're buying or selling a home, once an offer has been made and accepted, chances are you want to close as quickly as possible. Unfortunately, unless it's an all-cash deal, you're not going to be able to waltz through the closing process in a matter of days.
As of 2019, it takes an average of 42 days to close on a mortgage loan. That timeline can vary depending on a number of factors, including the buyer's loan type (e.g., FHA, conventional, VA), the time of year, and more.
Moreover, if the borrower has less-than-perfect credit or an unconventional employment situation (sorry gig workers), expect closing to take a bit longer than usual.
That said, you're not entirely at the mercy of the mortgage lender. There are measures you and your real estate agent can take to speed up the closing process — or, at the very least, keep it from dragging on forever.
Read on to learn everything you need to know about closing on a home: how it works, how long it takes, typical costs for buyers and sellers, and tips on how to speed the process up.
Jump to a Section:
What's the average amount of time it takes to close on a house?
When you consider the stakes of a real estate transaction, it's not surprising that the closing process can be relatively involved and drawn out.
Here's a simplified, high-level overview of how it works:
An offer is submitted on a house and the seller accepts. Then the sales contract is executed, and the buyer's chosen mortgage lender begins processing their loan.
This is basically the starting line on your race toward closing.
From here, the loan will move through these phases:
Application (1 day)
Documentation and processing (~7 days)
Appraisal (~7 days)
Underwriting (7-14 days)
Closing (1 day)
To do all this — from the initiation of the sales contract through closing day — takes an average of 42 days as of May 2019.
Refinancing and conventional loans typically close faster, taking an average of 37 and 41 days, respectively.
It's worth mentioning that conventional loans are typically reserved for buyers with higher credit scores, so they're often easier to close for most lenders.
Closing on VA loans, which are offered by the U.S. Department of Veterans Affairs to military members and veterans, is typically the most drawn out, taking an average of 45 days as of May 2019.
Keep in mind that these timelines all kick off after and offer's been accepted. That means if the loan takes 45 days to close, that's a month and a half in addition to the time it took you to make or attract on offer on the home.
The Home Closing Process: A Step-By-Step Guide
When you're buying a home, closing is basically a five-step process that starts with your initial mortgage application (after you've put in an offer and the seller has accepted). It ends on closing day when you sign your paperwork and receive your keys.
Step 1: The Loan Application
Once you've got an executed sales contract (i.e., the seller has accepted your offer), you'll then need to fill out your mortgage lender's full application for financing.
Even if you've already been pre-approved or pre-qualified, this step is required. Underwriters need to ensure they have the most up-to-date and accurate information possible before processing your loan.
As this stage your lender will pull your credit report to assess your debts, credit score, repayment history, and other financial details.
You may need to pay both an application fee and a credit report fee during this step.
> Here's how your credit will be used during the application stage.
Step 2: Documentation and Processing
You'll need to provide documentation to support the data on your loan application, including items like recent pay stubs, bank statements, tax returns, and more.
The lender will then pore over your application and supporting paperwork to ensure there are no gaps. If there are, they may request additional documentation to verify your financial details or, in some cases, even a written explanation.
This is a common request if you have negative marks on your credit history (collections attempts, overdue accounts, etc.) or if you have out-of-the-ordinary deposits on your bank statements.
> Use this list of documents to help you prep for this stage of the process.
Step 3: Property Appraisal
Though it might sound similar, don't confuse this step with your home inspection (note: home inspections generally aren't required by lenders, but you'll probably want one just to be safe).
Instead, appraisals are official valuations that help lenders gauge a property's worth before financing its purchase. Essentially, it safeguards the lender in case you can't pay your mortgage.
Here's an example to help you visualize it:
Say you offer $200,000 on the house at 123 First St. Before agreeing to finance your purchase, ABC Home Loans needs to make sure the house is actually worth that $200,000. If it's not and you foreclose on the home, ABC won't be able to make its money back — even after foreclosing on the property and selling it to the highest bidder.
Once the lender's appraiser is finished with their evaluation, you should get an official report detailing the home's appraised value and the method by which the appraiser came to that final number.
If the appraised value is lower than what you offered, there may be renegotiations ahead (more on that later).
> Here's how appraisal values and market values differ.
Step 4: Underwriting
Underwriting is when things get serious. It's when your lender assesses your income, credit, and capacity to repay your loan, as well as how you measure up to certain guidelines set out for the type of mortgage loan you're seeking.
At this point, you no longer have an active role to play in the process. While your lender is underwriting your loan, you should take time to apply for homeowner's insurance and keep your spending habits in check as you move toward closing.
> Get more underwriting insights in our complete guide.
Step 5: Closing
Finally, you'll have your official closing appointment, which is when you'll sign your closing documents, wire the funds to cover your closing costs and down payment, and ultimately, receive the keys to your house.
If all goes as planned, you'll be a homeowner in a matter of hours.
> Check out the costs of selling your house.
6 Things That Can Slow Down the Closing Process
The closing process has many moving parts. A slow-down in one step can derail the entire timeline, leading to delays or, worst-case scenario, a deal falling through.
Want to ensure your closing stays on track? Here are some of the most common issues that can slow down closing — and how to avoid them:
1. Being Unresponsive
When your mortgage lender requests a document or needs additional information, it's critical that you act fast and provide it. The longer you take to respond, the harder it is to close your loan on time.
2. Not Having Your Paperwork in Order
Mortgage lenders need documentation to verify your income, debts, and other financial data before they can approve you for a loan.
If you're not organized or have trouble finding some of the required paperwork, it can significantly slow down the process. To be safe, gather your documents early — before even beginning the application process.
> Learn which documents you'll need before applying for a mortgage.
3. Not Getting Pre-Approved First
Don't make the classic mistake of thinking mortgage pre-qualification and pre-approval are the same thing.
Lenders pre-qualify buyers based on basic estimates you provide (your estimated income, debts, credit, etc.)
Pre-approval, on the other hand, requires actual verification of this data — official documents like pay stubs, W-2s, tax returns, your credit report, and more.
Because it's a more in-depth process and requires much of the time-consuming paperwork that's needed later on, it can actually speed up closing quite a bit.
4. Surprises Found in Underwriting
Once your loan gets to an underwriter, there shouldn't be any unexpected surprises.
The underwriter should have accurate and updated bank statements, explanations of any large deposits, and a clear picture of your finances, the property you're buying, and your debts.
Any changes to this information will force the underwriter to back-track and start over, severely delaying your time to close.
5. Forgetting to Get Homeowner's Insurance
Mortgage lenders require that properties are insured before closing, and they need the documentation to prove it.
Unfortunately, shopping for, researching, and securing that insurance can take some time. If you don't start early enough, it could push back your closing date.
6. Low Appraisals
If your lender's appraisal doesn't match your offer, then it means your loan won't cover your entire purchase.
Instead, the lender will only finance up to the appraised amount. If you offered more, it's on you to come up with the cash to cover the difference or convince the seller to accept a lower offer.
Either way, this can throw a kink in the closing process and delay your timeline.
Key Considerations for Home Sellers
Most of the closing process revolves around the buyer, but sellers play a key role, too. In the event they're selling one house and buying another, they may even have two closings in the same day.
Are you selling your property or thinking of putting it on the market? Here are some important things to keep in mind.
How can home sellers speed up the closing process?
The majority of closing delays are caused by buyers, but sellers can do things that hold up the show, too.
Here are a few pro tips for sellers to ensure closing goes off without a hitch:
Let the title company know about any tax liens against the home: Title issues can cause serious closing delays, so be up-front and honest about any liens or other claims against the property.
Get a seller's inspection: This can alert you to repairs that may need to be made around the house before you list the property. Tending to these early can speed up the purchase process and prevent buyer-side, inspection-related delays.
Don't insist on concurrent closing: Are you buying and selling at the same time? Don't insist on closing on both loans simultaneously. This typically adds at least a few days to your closing process (if not more).
Don't play hardball if the appraisal comes in low: If the appraisal doesn't match your buyer's offer, be willing to negotiate. Digging in your heels will only delay your closing or force the buyers to pull out altogether.
How much are closing costs for home sellers?
Sellers usually pay between 1 and 3% of the total purchase price in closing costs. If you're selling your home for $300,000, this would come out to between $3,000 and $9,000.
On top of this, you'll also pay your listing agent's commission, as well as the buyer's agent's fee.
In traditional real estate transactions, this usually comes out to around 6% of the price (or $18,000 in the above scenario).
If 6% sounds like a hard pill to swallow, consider working with a full-service, low-commission agent instead. Get the exact same service and support you'd expect from a traditional realtor, but save up to 50% on commission fees.
Either way, unless you're selling quickly after buying and haven't built much equity in your home yet, chances are you won't have to pay these costs out of pocket at closing. Instead, they'll be deducted from your total profits from the sale.
Don't want to pay 6% in realtor fees?
List with a top agent, get full service, save thousands on commission.
Key Considerations for Home Buyers
Home buyers carry the bulk of the weight in the closing process. They're the ones filling out the applications, digging up documentation, and working hand-in-hand with their mortgage lender for weeks or more.
Are you in the process of searching for or buying a home? Make sure these key considerations are top of mind.
How can home buyers speed up the closing process?
There are several ways you can prevent closing delays or, in some cases, even speed up the closing process on the whole.
Skip the repairs: If your home inspection reveals any issues, consider asking the seller for closing credits, rather than having them make the repairs themselves.
Make a right-sized offer: Too-low appraisals can complicate the home buying process and throw your closing off track. Work with your real estate agent to create a right-sized offer from the start to avoid appraisal issues.
Be responsive and act fast: Respond promptly to requests from your loan officer, processor, or underwriter. Any delays on your end can delay closing, too.
Get your paperwork organized early: Pull your financial paperwork early and have it organized. Use this checklist to guide the way.
Get pre-approved: Since this requires the lender to verify your financial data and documentation, it can make for a faster closing process once you find that house.
Get homeowner's insurance as soon as the appraisal is finished: Waiting too long can put your closing date in jeopardy.
You should also avoid making any big purchases or taking out any new loans or credit cards.
Sudden changes to your financial situation can throw off underwriting and, subsequently, your closing timeline.
Try to keep your finances on the straight-and-narrow once you've submitted your final loan application.
How much are closing costs for home buyers?
Closing costs generally come in around 2 to 5% of the total purchase price of the home.
So, if you're purchasing a home for $250,000, you'll probably pay between $5,000 and $12,500 in closing costs.
There are ways you can lower these, though. For starters, many closing costs can be negotiated, while others you have the option to shop around for.
To see what fees you can price-shop for, check the loan estimate from your lender. These should be a section that says "Services You Can Shop for" on page two.
You can also look for down payment and closing cost assistance programs.
Many states, cities, and municipalities offer these programs to help first-time and lower-income buyers afford to purchase a home. Check HUD.gov for a list of resources in your state.
Closing on a House: Key Takeaways
The bottom line is simple: The closing process has a lot of moving parts and any number of slip-ups can throw it off track or delay your closing date.
So, whether you're buying or selling a home, it's important you're guarded with your financial moves in the days leading up to closing.
Be proactive in working with your lender, attorney, and other stakeholders involved in the process. Any slow-downs on your part could trickle down the pipeline and push back your closing.
Finally, be diligent about who you take on this journey with you. Having a knowledgeable, trustworthy real estate agent on your side can help you ensure a smoother closing process — not to mention a better experience and outcome on the whole.
Whether you're selling or buying a home (or both!), Clever can help.
Clever partners with thousands of top-rated, local real estate agents across the country from major brands and brokerages like Century 21, RE/MAX, Coldwell Banker, and more.
Our local partners provide full service and support for home buyers and sellers; however, we negotiate reduced commission fees and rebates to help you save thousands on your purchase or sale.
If you're selling, you'll get full service (pricing strategy, professional photos, sign in the yard, MLS listings, showings, negotiations, help with closing, and more) for a flat fee of just 1.5% if your home sells.
If you're buying in a qualifying state, you may be eligible for Clever Cash Back.
Get in touch to learn more and interview top-rated listing and buyer's agents in your area.
🏡 Sell or Buy a Home with Clever and Save Thousands!
Enter your zip code to see if Clever has a partner agent in your area!
Top FAQs About the Home Closing Process
How long does it take to buy a house from start to finish?
It takes an average of 42 days to close on a mortgage loan and a few weeks (sometimes months) before that to find the perfect house. The exact timing depends on your budget, the market you're buying in, and the specifics of your mortgage loan.
Can you close on a house in 30 days?
It's certainly possible to close on a house in 30 days, but most mortgage loans tend to close in 40 days or more. However, refinance and conventional loans can often close faster than this.
Do I have to be present to close on a house?
This depends on the mortgage lender and title company you're using, but it is possible to close on a home without being physically present at your closing appointment. This can be done via a remote notary, which allows you to close online using video and digital verification processes, or a mobile notary service, which will come to your home, work, or another nearby location to notarize your closing papers.
Does my realtor have to be at closing?
Your real estate agent does not have to be present at your closing appointment, though they might prefer to be there. The only vital party at your closing is the escrow/closing agent. Your mortgage broker, loan officer, attorney, and other title company representatives may also attend.
Do you get escrow money back at closing?
It's possible you'll receive your leftover escrow funds when your home sale closes, but it's not guaranteed. Mortgage lenders technically have up to 30 days to provide these refunds.
How long does an appraisal visit take?
The length of a property appraisal varies depending on the size and scope of the property, but usually, it's anywhere from 30 minutes to a few hours. This does not include the time it takes the appraiser to evaluate comparable sales and prepare the appraisal report.
Can a loan be denied after clear to close?
It's possible your loan can be denied after being cleared to close, but it's not common. This might occur if the lender decides to pull your credit before closing and sees a sudden change (in score or in number of accounts), or if they attempt to verify your employment and find that you no longer have a job. Be cautious about your financial and employment-related moves during the closing process in order to prevent this.
How long does underwriting take for an FHA loan?
The underwriting process on an FHA loan typically takes between one and four weeks. It may take longer if the loan requires manual underwriting, which is typically required if you have a credit score below 580. FHA loans often take longer to close than conventional loans.
Can a buyer back out of an accepted offer on a house?
It depends on the contingencies they included in the sales contract. If they had an inspection contingency, for example, the buyer could back out of the deal if they're unhappy with the results of the home inspection. If they included a financing contingency, they would be able to back out if their mortgage loan fell through. Ask your real estate agent for insights on what contingencies your buyer included in their offer.
What happens on the day of closing?
On the day of closing, you'll sign various forms of paperwork and pay the closing costs noted on your closing disclosure form. The buyer's lender will wire the purchase funds to pay off the seller's existing mortgage, and the property will officially change hands. The buyer will get the keys to the property as soon as the funds are transferred.
Related Articles