The west coast has a lot to offer. California and Washington are big hotspots for tech jobs and the cities are full of exciting things to do. All three states are chock full of natural beauty and plenty of opportunities to get out and enjoy it. But what are the best places? Let's take a look at five of them.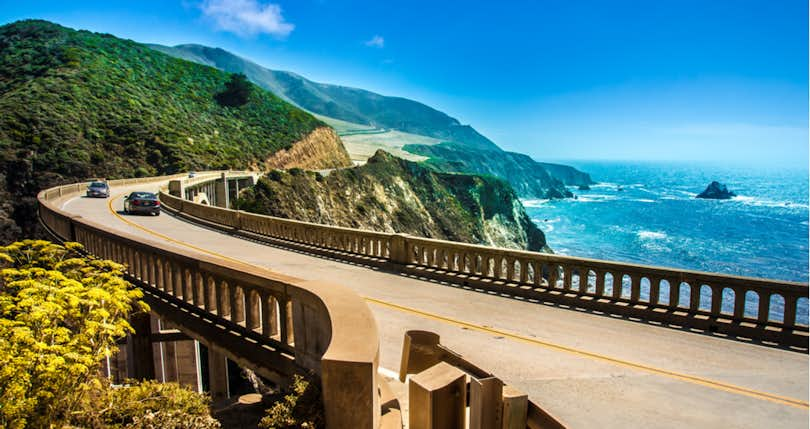 The west coast is the best coast — that's what they say anyway. From the forests of the Pacific Northwest to the Redwoods of Northern California, there's not much to dislike.
As with anywhere, some places are better to live than others. Let's take a moment and dive into the quality of life of five cities to give you an idea where you might like to live next.
1. La Grande, OR
La Grande is a mid-sized city of about 13,000 in eastern Oregon. The cost of living is quite affordable with a score of 90 on a scale where 100 is the national average. This is not only lower than the national average, but also Oregon's cost of living index which is 114.
Homes are affordable with a median value of $180,400, although the area's median income is also lower at only $40,500.
La Grande is a peaceful city with a small-town vibe and a low crime rate. The area is inexpensive and easy to afford with a good job.
2. Imperial, CA
Imperial is a mid-sized city with a population of about 16,500 two hours inland of San Diego When you get to Imperial, you're not quite to Mexico, but it might feel like it as 61% of the population speaks Spanish.
The cost of living is far more affordable than much of the rest of California. It scores 104 on the cost of living index. To put that in perspective, the average in California is 138. Plus, some places (particularly those flashy coastal cities) have a cost of living well into the 200s or even 300s.
Homes are decently affordable with a median value of $260,700, far lower than California's median home value at $547,700.
The median income per household is pretty good at $85,503, higher than the national average. However, the per capita income average is lower at $24,433 and the area has a high population density, indicating that many households are crowded. The unemployment rate is also high at 9.5%.
If you've scored a good job in Imperial it's an extremely affordable place to live in California. Bonus that is has an attractively low crime rate. Plus, it's perfect if you want to live in a place where you can experience Mexican culture without having to actually go to Mexico.
3. Richland, WA
Western Washington tends to get a lot of the attention in Washington State, but things are getting expensive there. On the other side of the mountains, prices are a little more reasonable and there are some nice places to live.
Richland is a mid-sized city with a population of about 53,000. The cost of living is an exact 100, so on par with the national average. However, household and per capita incomes are higher than the national average at $69,833 and $36,224, respectively.
The median price of homes that recently sold is $336,300.
Schools are great in Richland with a high school graduation rate of 92% — 11% higher than the national average. If you can handle the heat and don't mind the nearby nuclear plant, Richland is a comfortable and affordable place to live.
4. Laguna Woods, CA
Laguna Woods is another mid-size city in California with a population of just over 16,300. The median age is high at 78 as there are many comfortable retirement communities in the area. Don't take that to mean that life is boring. On the contrary, there is always something happening in Laguna Woods.
The employment and economic situation in the city is quite promising. The median income per capita is $39,339 — 32% higher than the national average and 25% higher than California's. Unemployment is very low at only 1.2%.
The median home value is a bit higher at $377,400, but still quite affordable considering the median income. About 76% of people own their own homes and the schools are excellent with a 92% high school graduation rate. The crime rate is 71% lower than the national average.
Moving to the West Coast?
A Clever Partner Agent can find you your perfect home.
5. Oak Hills, OR
Oak Hills is home to Oregon's first mid-century historic district. Even if you just come to visit, bring your camera because the quaintness is picture-worthy.
The livability is pretty worthy as well. The cost of living is the highest on our list at 128. However, the high median household and per capita incomes at $83,421 and $37,571 respectively make up for it. Median home values have been rising and they are also higher at $479,000, but still manageable as evidenced by the 60% homeownership rate.
Crime is 41% lower than Oregon's average and high schools in Oak Hills also enjoy a 92% graduation rate. The rate of poverty is 66% lower than the national average.
Finding the Right Home
A good way to get a feel for a potential place to live is by going to visit. Do you like the atmosphere? Does the city seem enticing to you?
But there's only so much you can see on the surface.
Talking to a local expert is the best way to find out what life is really like in an area. They can also point you towards the neighborhoods that would best suit your lifestyle, needs, and budget.
It so happens that one of our Clever Partner Agents could be just the expert you need to talk to. We only partner with reputable real estate agents that are respected by their communities. They also live in the communities where they work so they can give you first-hand knowledge of what life is like.
They can also make buying a home simpler and less expensive. They won't waste your time with properties that aren't what you're looking for or are outside your budget. Rather, they'll bring you solid options until they find the one that delights you.
As the cherry on top, you could be eligible for a $1,000 rebate at closing on homes in California or Washington that sell for more than $150,000 or up to 1% on homes over $500,000.
Want to find out more? Don't hesitate to reach out to us here!
Related Articles