Realty One Group is a major player in the real estate industry and its rapid expansion has helped it garner the attention of many home sellers. But is it right for you? Check out this in-depth guide to determine whether Realty One Group is the best option for your home sale.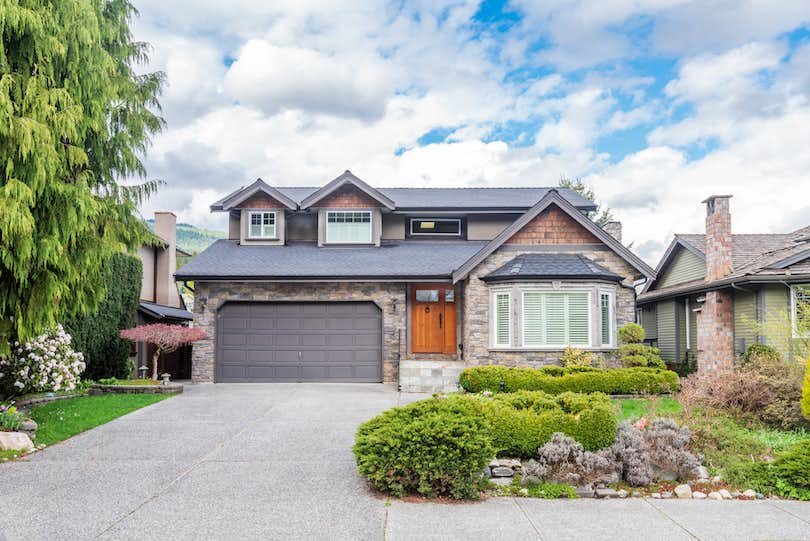 Realty One Group is a nationwide real estate brokerage that offers homeowners a full array of services to help them with their real estate transactions. The brokerage can help with everything from video home tours to custom home value estimates to escrow company recommendations.
While the agents of Realty One Group will negotiate on your behalf for the highest sales price possible, they also work for a traditional commission rate. Since commissions are the biggest expense for home sellers, you might wonder if there are more affordable options that don't sacrifice quality of service.
Look into full-service, discount agents that can get your home sold and save you up to 50% on commissions.
> Get in touch to learn how to list with a top agent and save thousands on commission.
If you are interested in selling your home with Realty One Group, check out this in-depth guide for everything that you need to know about Realty One Group and whether it's the best option for you and your home sale.
What is Realty One Group?
Realty One Group is a full-service real estate brokerage that partners with agents across the country as a franchise. Realty One Group currently has over 170 offices across the U.S. and Canada.
In addition to the services of a traditional real estate brokerage, Realty One Group partners with other companies to offer mortgage lending services, home warranty programs, and escrow services.
This brokerage doesn't charge realtors a brokerage fee via a percentage of their commission. The company lets agents keep 100% of their commission and instead charges an office fee, or a set rate to hold a spot in one of the franchise offices.
What services does Realty One Group offer?
Realty One Group offers services that are typical of a full-service real estate brokerage. With branches spanning the U.S., Realty One Group prides itself on providing sellers with a hassle-free home sale. The company touts the negotiation skills of its agents and their ability to sell homes quickly at high prices as its top services.
Sellers who work with a full-service real estate brokerage should expect their agent's help with every aspect of their home sale from listing on the MLS to closing. Experienced real estate agents utilize all of their skills and knowledge to get homes sold fast.
An agent will give sellers expert advice about the state of the market and how to competitively price their homes. They will ensure that the pictures of your home show its best features so it garners the attention of potential buyers. From scheduling showings and negotiating during the closing process, a full-service real estate agent working for Realty One Group can be a major asset to your home sale.
Explore your options when selling.
Work with a full-service agent for less.
How much does Realty One Group charge?
Realty One Group doesn't advertise any discounted rates, so sellers should expect to pay the industry average 6% realtor commission rate that's split between the listing and buyer's agent.
Sellers who want to save while working with Realty One Group can attempt to negotiate down realtor commission fees. However, it can be difficult to successfully negotiate realtor commission fees down and sellers should be prepared for agents to play hardball when it comes to negotiation.
The state of the market can have a major effect on just how willing an agent will be to accept lower rates.
For example, in a hot market with houses selling quickly and for top dollar, an agent might be more willing to accept a lower rate because a surplus of willing buyers makes home selling easier. However, in a cooler market with a surplus of houses and a scarcity of buyers, agents have to work a lot harder to get a home sold and they will be less inclined to accept lower rates.
In short, sellers should be confident that their homes will sell quickly and for a decent profit before they attempt to negotiate realtor commission down. If not, it can be nearly impossible to come out of the deal with significant savings as real estate agents are expert negotiators.
Pros of Realty One Group
Full-Service Real Estate Brokerage - Realty One Group is a full-service real estate agent meaning that sellers can expect their agents to help with every aspect of their home sale and deal with fewer headaches on their end.
Large Network of Agents - With offices in 31 states across the U.S., Realty One Group offers its sellers the chance to choose the best agent for the job and potentially buy their next home without ever having to switch agencies.
Dedication to Fast and Profitable Home Sales - The company advertises that its agents provide sellers with the gold standard when it comes to selling homes. They are dedicated to selling homes quickly and for the most profit.
Cons of Realty One Group
Not the Best Option for a Budget - If the company does charge a standard commission rate, then it simply isn't the best option for sellers on a budget who can get the same services for less.
Limited Service - While the company touts itself as a national agency, there are still 19 states that the company doesn't have offices in, this leaves out a lot of home sellers.
Realty One Group Reviews
Sellers should carefully go over any reviews to get a good idea of what to expect when considering working with Realty One Group. The majority of Realty One Group reviews are from agents who enjoy working for the brokerage.While that's a good sign you'll find happy agents at Realty One Group, you also need to consider the client reviews for the office near you.
For instance, the Las Vegas office of this brokerage is one of the most actively reviewed. This branch has a 3 out of 5-star rating on Yelp with 31 reviews. Many of the negative reviews cite a lack of communication and oversight as the primary reasons clients had a bad experience. However, there are also positive reviews that praise the work of individual agents within the brokerage.
Realty One Group has a D- rating from the Better Business Bureau as of September 2019. This rating reflects the failure to respond to three complaints lodged against the brokerage on the site.
Work With a Top Agent and Save
It's no secret that a top agent can help sellers get the most out of their home sale. Sellers know that working with an experienced agent with extensive knowledge of the local market is the best way to ensure a quick and profitable sale.
However, it's a well-kept secret that sellers can get a top agent from brokerages as well-known as Realty One Group at deeply discounted rates.
Clever Real Estate matches sellers with top agents in their area. You don't have to worry about being paired with an agent who is inexperienced or unmotivated when it comes to getting your home sold; Partner Agents are the best in the business, have over five years of experience, and are among the top 5% in performance in their areas.
Sellers can save big when matched with an agent through Clever; agents work for a low fee 1.5% if your home sells.
Finding a top agent doesn't have to be difficult, nor does it mean that you should break the bank when selling. If you're interested in working with an experienced, full-service agent for a low price, then Clever's got you covered.
Get matched with a top-agent near you and save thousands!