The average home price in Florida has increased year on year — a remarkable recovery for the state's market since the days of the recession. If you're planning to sell your Florida home, but want to know how much realtor fees typically are, read this in-depth guide on all the selling costs in the Sunshine State.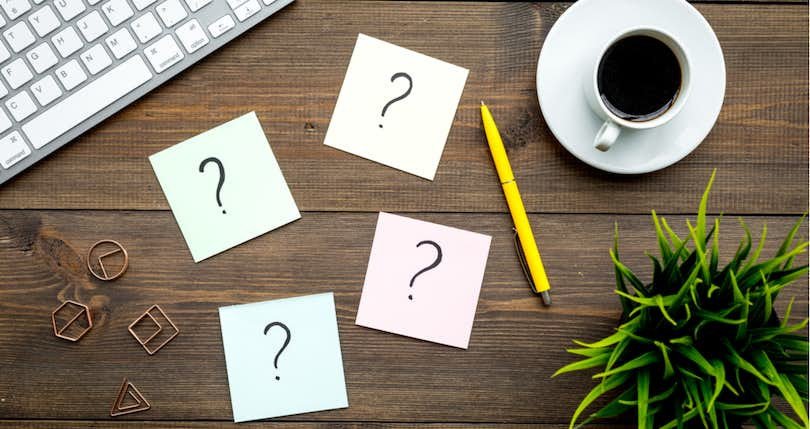 The median home value in the Sunshine State increased by 4.3% in the last year according to Zillow (data as of August 2019) and is predicted to rise a further 2% over the next year. It's easy to understand why, with pleasant year-round weather and no income tax, Florida offers homeowners an excellent quality of life.
If you're considering cashing in on the hot real estate market, how much you pay in real estate commissions (and how that impacts your profit) can influence your decision to sell in Florida.
Listing your home with a traditional, full-service real estate agent can cost you thousands of dollars, but there is an alternative that gets you the best of both worlds — a low commission, full-service agent.
» Learn more about saving money on commissions.
If you want to know more about all of your options, here's your guide to realtor fees and other seller's costs in Florida.
What are realtor fees in Florida?
A realtor fee, or a commission, is what homeowners pay real estate agents for their part in the sales transaction. This is typically a one-off fee that is negotiated when you sign your listing agreement and is paid at closing out of your gross profit.
Although the seller pays the total commission, it's divided between the listing agent and the buyer's agent.
The average real estate commission in Florida is between 5% and 6% of the total sales price for residential homes. Some brokerages also charge transaction fees; however, this varies, so be sure to ask any agent you work with if they have additional fees.
Who pays realtor fees in Florida?
The seller almost always pays the realtor fees in Florida. Half of the commission goes to the listing agent for all their work marketing and selling the home; the other half is an incentive for buyer's agents to show the home to their clients.
When deciding the list price of your home, it is prudent to take the total commission into account to ensure you achieve the net total you need.
» Learn more about why sellers pay buyer's agent commission here.
What other fees do sellers pay in Florida?
Selling your property in Florida typically costs sellers an additional 1% to 3% of the total sales price in closing costs. These costs include recording fees, municipal lien searches, title searches, prorated taxes, among other things.
The state of Florida also requires sellers to pay a tax on the transfer of their property. This is called a "documentary stamp tax" or "doc stamp" for short. Documentary stamp tax in Florida is charged at a rate of $7.00 per $1,000 of the total sales price. For example, a house sold at the average home value of $235,500 in Florida would cost the seller $1,648.50 in doc stamp.
It is important to note that Miami-Dade county has a lower documentary stamp tax: just $6.00 per $1,000 of the total sales price.
3 Ways to Save on Realtor Fees in Florida
FSBO
Selling your home For Sale By Owner (FSBO) is when you sell without the help of a professional agent. As a FSBO, you are responsible for calculating the market value of your home and creating a marketing strategy to sell it. You will also be required to show the property yourself and negotiate with potential buyers.
Selling your home independently can help you avoid paying a commission to real estate agents. Assuming a 6% commission on a Florida home with the median value of $235,500, that equates to $14,130 in commissions.
Pros
Save On Commission: Traditional real estate agents in Florida charge 5% to 6% of the total sales price.
You're In Control: Selling your home FSBO means you are entirely in control of the list price, marketing, and negotiating with potential buyers.
Cons
Incorrect List Price: When selling FSBO, it is your responsibility to price your home accurately. If you do not price your home in line with the current market, you could jeopardize your chances of selling it.
Required Time and Effort: Selling a house takes marketing, showings, scheduling open houses, and negotiating with buyers and their agents. This can be very time consuming and requires effort on the sellers part.
» Learn more about how FSBO sales work in Florida here.
Discount Brokerages
Discount brokerages offer an alternative for sellers who want to list their home but don't want to pay the 6% a traditional real estate agents charges. Although discount brokerages typically offer their services for a reduced or flat-fee, they also limit which tasks they will perform while selling your home.
For example, some discount brokerages will charge a fee simply to place your home on the MLS — after that you're on your own in the sales process. Others may provide more services than this, such as help with the sales contract, but still less interaction than with a traditional agent.
Pros
A La Carte Service Options: Discount brokerages often offer varying levels of services for a discounted price. If you're comfortable marketing and showing your home by yourself, but would like help with the sales contract, for example, this could be a good option for you.
Save Money: Discount brokerages enable homeowners to sell their homes and keep more of their profit.
Cons
Reduced Service: Discount brokerages offer limited services that varies depending on the amount you pay.
Lacking Personalization: Discount brokerages rarely offer a personalized service with a dedicated point of contact for professional advice.
Low-Commission, Full-Service Agents
Low-commission, full-service agents offer home sellers the best of both worlds. Sellers benefit from the full services of a traditional agent — including having a dedicated point of contact — for a lower commission.
These agents treat your home exactly as any other full-service agent would. From organizing professional photography, to listing it on the MLS and other real estate websites, to showing your property and negotiating with potential buyers.
Low-commission, full-service agents also are local agents, so they can offer personalized advice when selling your property.
Pros
Save Thousands of Dollars: Low commission agents are an excellent choice for sellers, as they can save thousands of dollars in closing costs and get above asking offers from buyers.
Personalized Service: A local, full-service agent will take the time to devise a specialized marketing and pricing strategy for your home. They will also negotiate on your behalf with potential buyers to get you the best price possible.
Cons
Market Coverage: Full-service, low commission agents aren't currently available in every market in the U.S.
Make the right choice for you.
Connect with a Florida agent for advice on the best way to sell your home.
FAQs About Realtor Fees in Florida
What is a typical realtor commission?
Commissions vary between brokerages, but typically you should expect to pay 5% to 6% of the total sales price. If you want a traditional agent to work for less than the average of 5% to 6%, you have to negotiate them with them directly and ask them to lower their commission.
» Learn more about negotiating real estate commissions here.
Do closing costs include realtor fees?
Realtor fees are paid at closing, however, they're not strictly speaking a closing cost.
In addition to the agents' commission, sellers are expected to pay for title and lien searches, transfer taxes, and prorated property taxes as part of their closing costs, among other fees.
How much are typical closing costs in Florida?
Depending on what you count as a closing cost, sellers should expect to pay 2-4% at closing. But that is before real estate commissions and does not include the costs of staging or repairing the house.
With a home of median value in Florida, you could expect to pay around $7,000 to $8,000 in closing costs.
Who pays closing costs in Florida?
The seller and the buyer both have their own respective closing costs to pay. Seller closing costs include lien searches and title services, and expenses related to selling their home. Buyers often have financing expenses to pay, such as their loan origination fee and appraisal costs.
Selling your home in the Sunshine State could save you thousands if you reach out to a Clever Partner Agent. Clever partners with top-performing real estate agents who have already agreed to 1.5%. These agents have proven track records and local knowledge. By working with them you can sell for more and save up to 50% on commissions.
» Get connected to learn more.
Related links
More Florida home-selling guides