Seller disclosure laws vary by state with some being stricter than others. However, all states require you to disclose any material defect that isn't easily detected with the naked eye. Read on to discover more about Florida real estate seller disclosures and why it's always smart to partner with an agent.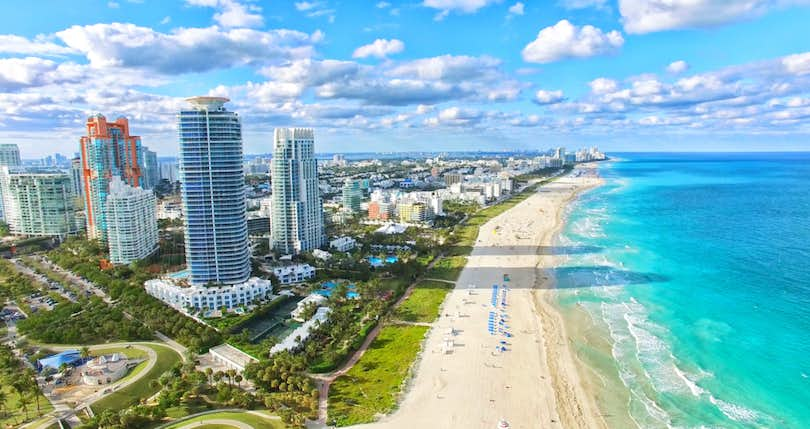 Every state in the country has some type of disclosure requirement when you're selling real estate. However, how you disclose information to buyers is different depending on where you live.
If you want to sell a house in Florida, the state's real estate seller disclosures require you to inform buyers of any material defects where you have actual knowledge they exist. So, what does it mean to have actual knowledge of a material defect?
Florida Disclosure Requirements
If you're selling real estate in Florida, and you know of any material defects that aren't easily detected by the naked eye, or you know of any defects that could adversely affect the property's value, you must disclose the information to all prospective buyers.
For example, if you know the underground plumbing has a small leak that could potentially burst, you must disclose the defect to buyers (an underground pipe with a small leak isn't easily detectable). If you fail to disclose the information and the pipe bursts after a buyer moves in, you'll be held liable for any damage caused by the pipe bursting.
Another example would be a leaky roof. Potential buyers wouldn't necessarily know a roof leaks if they look at a home for sale on a sunny day. However, if you know the roof leaks, Florida law requires you to disclose the information whether the roof is leaking at that time or not.
Mold and mildew are two common trouble spots. First, they both can dramatically decrease the value of any home. Second, in many cases, it's not easily detected since mold and mildew build up behind walls.
However, if you don't have any actual knowledge of the presence of mold or mildew, you can't be held responsible if a buyer moves in and later finds either one. Remember, you're not required to guarantee that your home is 100% defect free.
Get cash offers from local buyers now!
Compare offers from top cash buyers, plus get an expert realtor's opinion on what your house is worth.
Other Important Facts About Florida Disclosures
If you think you could be held liable for any small problem with the house after a buyer moves in, don't panic. Several Florida laws state If you have no actual knowledge of any material defect, you're are not responsible for those defects.
If a buyer claims you knew about a defect and problems arose after moving in, that buyer must prove you knew about the defect. The buyer must also show the defect wasn't easily detected through a visual inspection, and the defect substantially decreased the property's value.
The only problem in Florida is the law isn't definitive on whether you can disclose defects in writing or verbally. There is no law requiring you to disclose defects in writing.
However, If you disclose defects verbally without the presence of an agent or another witness, you'll have no way to prove you disclosed any problems to potential buyers.
So, the best way to protect yourself is to disclose everything in writing. Our experienced Clever Partner Agents will provide you with a disclosure form you can present to buyers detailing any potential material defects you know about.
The Florida Association of Realtors provides agents with a form covering much of a property's characteristics. Keep in mind the form is not the same as a standard purchase contract.
Why You Need an Agent When Selling Your Florida Home
It's hard enough to sell a house without having to educate yourself on Florida real estate seller disclosures. What happens if you sell your house without an agent and a buyer later claims a defect you didn't disclose caused severe damage? You'll probably need to hire an attorney if the buyer pursues the matter in court.
To protect yourself and your interests before and after you sell your home, you need a top-rated, local real estate agent. Our Florida Clever Partner Agents know what you must disclose to buyers and protect you in the event a buyer claims you didn't disclose certain defects.
Contact us for a no-fee consultation and connect with one of our discount Florida Partner Agents today.
💰 Sell with a top agent, save thousands!
Want to find a top local agent without overpaying on realtor fees? Clever negotiates 1.5% listing fees with top-rated realtors from name-brand conventional brokerages like Keller Williams, RE/MAX, and Berkshire Hathaway.
Get guaranteed full service for half the rate these agents typically charge. Schedule a free, no obligation consultation with a top local agent today!
You May Also Like