Are you considering selling your home fully furnished, but need to sell as quickly as possible? Selling a home with furniture can make the process easier or more difficult, depending on your situation. Find out more about the pros and cons of this type of real estate sale below.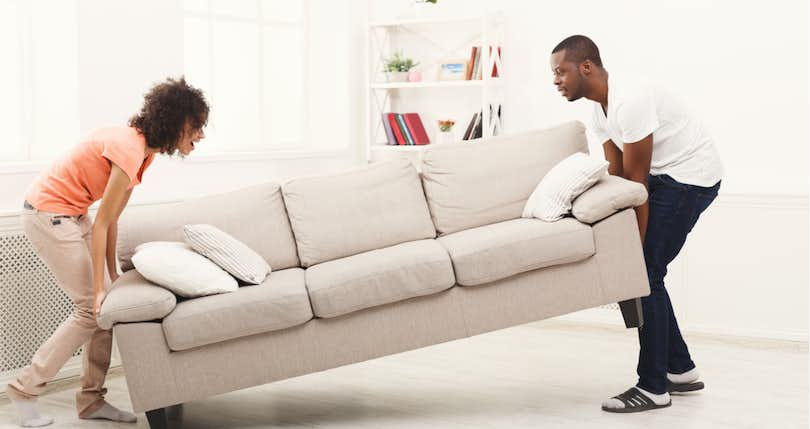 There are many tips on how to sell a home quickly, but what about a fully furnished home? While you might think including furniture can help your house sell fast, sometimes, furnished homes can be a deterrent to buyers.
Before starting on the sales journey, it's important to team up with an experienced real estate agent to ensure you create the best sales strategy for selling your home. Your agent can also provide insight on how to sell your home fully furnished, quickly.
Why sell a home full of furniture?
Moving is one of the most stressful situations anyone will have to deal with in life, and the prospect of lugging heavy furniture can make the process feel even more overwhelming. What if you could just pack up your necessary belongings and leave the rest?
Many sellers love the idea of starting fresh and purchasing new furniture to match their new home's style. As a result, they leave their existing furniture in the home they're selling.
Other sellers might love their current furniture, but may be faced with the expensive costs of moving a household full of heavy pieces across the country. Not only can moving these items delay the sales process, but they can also create more stress for sellers who are left to oversee their move.
Whatever the reason may be, selling fully furnished homes is quite common and can be done much more easily than you think.
Tips for Selling a Fully Furnished Home Quickly
If you think leaving your furniture behind would make the moving process much simpler, here are some tips on how to improve your chances of selling a fully furnished home.
1. Pair Down Your Belongings
While you might love every piece of furniture in your collection, when showing a home, it's important to allow the buyers to see the home as customizable. Keeping the sofa and curtains might help them visualize decorating your living room in their own style while keeping every piece of furniture (your loveseat, TV stand, and buffet) might make the room feel too crowded.
It's also important to determine which pieces of furniture are in great condition, in style, and fit with your home's overall flow. Anything worn, slightly damaged, or out of date should be removed.
2. Stage, Photograph, and Market Carefully
Many sellers worry that having furniture inside of their home will cause their home to look smaller. The truth is, having a well pared-down selection of staging furniture actually makes your home appear larger and allows buyers to discover the many different ways they can configure the existing furniture or create their own custom look.
Getting help staging your home so that each piece of furniture is in the right place is important and can help your photographs pop when listed online.
Since staged homes sell faster, staging with your own best pieces of furniture can save you money on this step. If there's a particular piece that's an eye catcher, it could convince a buyer to purchase your home if they know that item is included.
Need to sell a home full of furniture?
A Partner Agent will know the best way to stage and market the house.
3. Set the Right Price
Many sellers think since they're leaving their furniture behind, they can jack up the price of their home. Unfortunately, this isn't always the case. While you can usually increase the price, slightly, asking for too much more can be a mistake.
Why? Many buyers aren't attached to your furniture items and may not even like your particular style. This means most buyers will feel like they're doing you a favor by taking this furniture off your hands.
Talk with your real estate agent to determine the best listing price for your furnished home.
Next Steps
While it's certainly possible to sell a fully furnished home quickly, partnering with a successful real estate agent who understands your local market and who can provide advice on furniture arrangements can improve your odds of selling your home quickly and for top dollar.
If you don't already have a real estate agent, let Clever connect you with one of our talented Partner Agents. Clever Partner Agents are fully vetted and committed to selling your home for the best possible price in the quickest amount of time.
Best of all, Clever Partner Agents all charge reduced listing fees of only 1.5%, compared to traditional 3% listing commission rates.
Get connected to a Clever Partner Agent today.
Related Articles
You May Also Like