To attract potential buyers and sell your home for a profitable price, it's imperative to conduct certain upgrades, repairs, and restorations that will help your older home look and feel more modern. Read on to discover simple, inexpensive fixes that achieve this goal.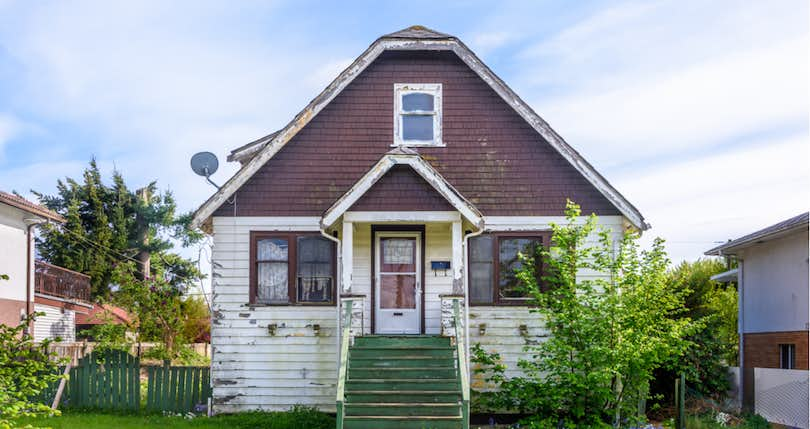 Old houses contain a certain charm and warmth that new homes often fail to deliver. However, many potential home buyers are wary of buying older houses because they can contain hidden problems if previous owners did not take care of them.
An experienced realtor will know which parts of your home to showcase and which to downplay. They can also guide you through certain aesthetic and structural repair decisions that will give your home a revamp. If you're looking to sell your home but want to give it a face-lift first, here are ten ways you can make your old house look modern.
Cohesion Is Key
As various owners have come and gone, they undoubtedly left their own marks on the home. Repairs made over the decades create a hodgepodge of themes and styles.
Ensure your house doesn't feel disjointed and potential buyers can move from one room into another without overwhelming, contrasting colors, patterns, and furnishings.
Update Hardware
An old patio light, weathered mailbox, cracked socket covers, and antique looking vent grates can seriously date your home. These small, inexpensive upgrades can take years off the aesthetic of your home.
There are plenty of how-to videos online covering light switch replacements. Make sure to also replace yellowed smoke detectors, thermostats, and other aged hardware around the home.
Repair and Repaint Walls and Ceilings
Over time, homeowners put plenty of holes in the wall as they hang up precious family photos, college degrees, and artwork. Some move out without patching these, leaving marks in your wall that make for a less-than-appealing look. Ceilings can also crack and fade over time, also showing the home's age.
Fill in holes, cracks, or chips in the drywall then repaint with a modern, fresh color. Your walls and ceiling will look like they are brand new without any signs of wear and tear. Your walls and ceiling provide the framework for your home and any sign of dirt or damage is sure to capture the eye of potential buyers.
Turn up the Lights
Old homes often contain oddly shaped windows, recessed lighting, and small fixtures. Replace any dated light fixtures such as wall sconces and chandeliers with modern takes on these old classics.
Add lighting where necessary, such as in dark closets, upstairs lofts, and windowless rooms to make the home appear more modern. More recent construction focuses on bringing natural light in, so the more you can simulate sunlight in an older home, the better.
Break up Awkward Rooms
Many older city homes are oddly shaped, due to small lots in high-density urban areas. These homes often have narrow rooms that stretch out to create long rectangles that can make for a design nightmare.
Break up these rectangular rooms into zones by utilizing area rugs, open seating, and minimalistic furnishings so as not to make the space feel cramped.
Don't let your home's age scare away buyers.
A Clever Partner Agent will know how to showcase your house.
Feature the Original Aesthetic of Your Home
It may be second nature to conceal the older-looking embellishments of your home but, showcasing these instead of hiding them can help increase the home's value. Potential buyers find these touches endearing and unique.
Use in-window shades to showcase ornate trim or paint the walls a neutral color if you have beautiful stained glass. Highlight embellished and intricate baseboards and molding by sanding it down to its original wood and staining it a beautiful, dark color.
Update the Bathroom
No room gives away a home's age like a pink or mint-green-tiled bathroom. Replace that round toilet bowl with a new, oblong commode. Replace glass cube shower walls with a more modern design. And definitely get rid of the hollywood vanity lighting for a design that is modern, but doesn't compete with your home's historic feel.
A bathroom update may cost you the most money on the front end but it will undoubtedly make you more money on the sale price.
Enhance the Entrance
A home's entry way is often the first thing potential home buyers see and touch on their way inside. If your door hasn't been replaced in decades and your railing needs an update, spend your money on these items for an instant facelift.
Add potted plants, buy a new doormat, replace the house numbers, and repair any issues with the walkway or steps. As a homeowner, it's easy to overlook these touches and focus on the interior, but the entryway is just as important.
Replace the Backsplash
This piece of the kitchen is used and abused on the daily. Over time, it shows. Just replacing the backsplash breathes life into everyone's favorite room of the house.
Tuscan-themed tile coasters from a Y2K remodel and fake fruit bowl won't help much either. Ditch both to for an easier sale.
Remove the Window Valances and Wallpaper
If your home is older but you haven't been the owner for very long, you may not have removed the window valances or wallpaper. Both only work to age your home more. Get rid of these and your home will feel 10 years younger. You might too.
Selling an old home is no harder than selling a modern one. You just have to design and market it to play to the home's strengths and downplay its lesser-loved quirks.
An experienced Clever Partner Agent will know what aspects of your home are major selling points. They will work to showcase these and advise you on what needs to be replaced, removed, or repaired.
Contact a Clever Partner Agent today for a no-obligation conversation about your impending home sale.
Related Articles
You May Also Like