Wherever you are in your real estate transaction, you've likely come across Zillow at some point. It's one of the most popular real estate marketplaces in the U.S. But how does Zillow make money? Aren't most of its tools free? Not exactly. Here's what you need to know.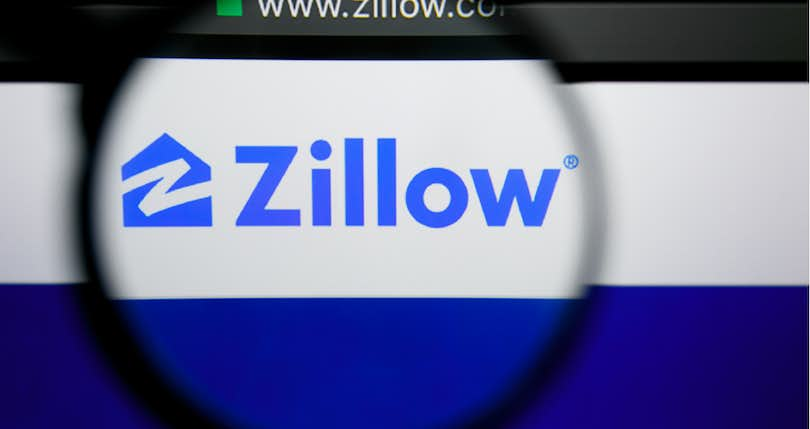 Zillow's features draw in a ton real estate related web traffic. With tools like Zestimates, an iBuying branch called Zillow Offers, and Premier Agents, which advertises realtors to buyers and sellers, Zillow is one of the biggest names in the industry. Along with Zillow's main site, the Zillow Group also owns Trulia, Hotpads, and RealEstate.com.
To make money, Zillow monetizes this traffic with ad revenue for third-party services (home builders, mortgage lenders, etc.) and selling buyer and seller leads to Premier Agents. Essentially, its goal is to turn website visitors into revenue which can misalign Zillow's and buyers' and sellers' interests.
For example, Zillow generates revenue through Premier Agents. Since agents pay to advertise their services, the options buyers and sellers see are based on how much locals agents pay Zillow — not the agent's performance record or ability to help you during a real estate transaction.
Whether you're buying or selling, you want to work with a top agent in your area who is able to negotiate the best deal for you and meet your goals and expectations. Meeting with experienced agents will give you confidence in their skill level and their ability to meet your particular needs.
Interview top-performing, agents near you.
Find out other ways Zillow makes money and how it impacts buyers and sellers in this in-depth guide.
What Zillow Offers for Free
Zillow Listings
It is completely free to list your home using Zillow's listing feature as a FSBO seller or by working with a real estate agent.
Zillow allows home sellers and real estate agents to list homes on their site without charge. With Zillow's 160 million monthly visitors, about half of who are looking to buy or sell, it's a super valuable tool.
Although the service is free, Zillow is still making money off of your listing.
Zillow has a number of partnerships with real estate professionals and services that it offers to them. When you use the site to list your home as a FSBO, you are being marketed as a potential lead to real estate agents. You'll be contacted about your home sale, but a significant number of those calls will be from real estate agents who want to help you sell your home.
However, the ability to list your home on one of the leading real estate marketplaces in the U.S. and Canada is a big deal. You have the option to post photos of your home, price it using Zillow's Zestimate tool, and monitor your listing's views.
> Learn more about Zillow listings here.
Zestimates
Launched in 2006, Zillow Zestimates make home values easily accessible. Zestimates is a free tool that uses a combination of algorithms and local data to come up with a detailed analysis of the real estate market.
In the past, the accuracy of Zillow's Zestimates has come under scrutiny. As of August 2019, the median values of New York City homes listed under Zillow's Zestimates and Redfin's data center differ by over $300,000, which makes it nearly impossible to use either tool for an accurate number.
To combat this challenge, Zillow has recently awarded a team of data engineers to revamp their Zestimate tool to make it more accurate.
Home sellers and buyers who are looking for this data, would still do best to consult an experienced real estate agent. A local agent with years of experience in your area can provide a detailed and up-to-date comparative market analysis (CMA) to give you a better understanding of a home's value.
Get a free CMA from an agent near you.
What Zillow Charges For
Ad Sales
Zillow's ad sales make up a significant source of its income. Businesses that are directly involved in home buying and selling — mortgage lenders, home builders, property management companies, etc. — know how many buyers and sellers visit Zillow. Getting their ads in front of all those eyes increases the chances of new business.
Zillow Premier Agent Services
Zillow provides real estate agents with buyer and seller leads through their Zillow Premier Agent program. This program allows real estate agents to compete for a presence on listings to promote their services to potential buyers and sellers.
Agents bid for a percentage of exposure in geographic location. The higher percentage of a real estate market an agent pays for the most Zillow listings they appear on.
For buyers and sellers looking for an agent, this means the realtor options they see are skewed by an agents ability to pay for ad space. There's no guarantee the agents you see are experienced or a good fit for you.
Work with an experienced top agent today!
Connect with Clever and get matched with a Partner Agent.
Zillow Offers
Zillow Offers is available to home sellers who are interested in selling their homes fast and for cash in select markets. There is no cost to request an offer from Zillow and no obligation to accept.
Like most iBuyer companies, Zillow Offers works to buy homes for cheap and resell them at a profit. iBuyer companies appeal to those who wish to sell their home quickly and are comfortable with taking less money in exchange of the speed and convenience.
Currently, Zillow Offers is available in 13 major cities across the U.S. Before accepting a low offer on your home, it may pay to discuss your options with a qualified real estate agent.
Other Zillow Group Companies
Zillow Group owns many popular real estate sites and tools which enable it to advertise its services to clients at every stage of the real estate journey. Here are some of Zillow Group's other companies.
Trulia
Trulia works similarly to Zillow. It is a real estate marketplace where interested buyers and renters can search the database for homes in their given area. Trulia gives in-depth neighborhood reviews that provide buyers with information about school districts, crime, and walkability of a given area.
Hotpads
Hotpads serves renters who are looking for a new apartment or house. The search platform was founded in 2005, and acquired by Zillow in 2012. It is a part of the Zillow Rental Network and generates income using the same model that Zillow does.
Hotpads offers landlords and property managers background screening services for $29. Listing a property on Hotpads ensures that it will get seen on Trulia and Zillow, as well.
RealEstate.com
As another member of the Zillow Rental Network, RealEstate.com is a real estate marketplace in which first-time home buyers can search for and find homes that suit their needs. While the site does cater to a specific niche, experienced home buyers will also find the site to be of use. It offers visitors unique and comprehensive search options that make it easy to find a new home.
Zillow Home Loans
Zillow Home Loans is a new venture in which Zillow Group has set out to generate revenue by enabling home buyers to fund the purchase of their new home through the same site that they found it on.
FAQs About How Zillow Makes Money
Is Zillow worth the money?
For real estate agents looking for leads, Zillow Premier Agent offers realtors vetted leads on both buyers and sellers. It also gives agents the opportunity to advertise their services to active buyers and sellers.
Are Zillow estimates accurate?
Zillow has worked to improve its Zestimates accuracy. Their site provides a median error rate and percentage of homes that are within 5%-20% of the estimated sale price in the largest metropolitan regions across the United States. Zillow has also signed contracts with a team of data scientists and engineers to ensure that their data is as accurate as possible.
Do Zillow listings expire?
Zillow listings do not expire. If you are working with an agent and your contract has been terminated or has simply come to an end, they may remove your home from MLS sites. Those who are selling their home as a FSBO seller have the freedom to edit or remove their listings as they see fit.
How do you use "Make Me Move" on Zillow?
The Make Me Move program on Zillow gives potential home sellers the option to "list" their homes unofficially to gauge interest and get in contact with potential buyers. Prospective home sellers need only click on the Make Me Move option, when listing their homes, to utilize this feature. Once you have submitted your listing you will have to wait 72 hours for approval.
Does Zillow Make Me Move work?
Zillow's Make Me Move feature allows people who are interested in selling their home the opportunity to do so without the commitment of actually listing it. It is a great way to gauge interest in your home and help you decide whether you're ready to sell officially.
Related Articles
You May Also Like