If you're selling your home in Wyoming, what are you required to disclose? The seller's disclosure statement matters to potential buyers, so you should be honest about lead, pests, repairs, and more. Here's what the law requires on a seller's disclosure in Wyoming.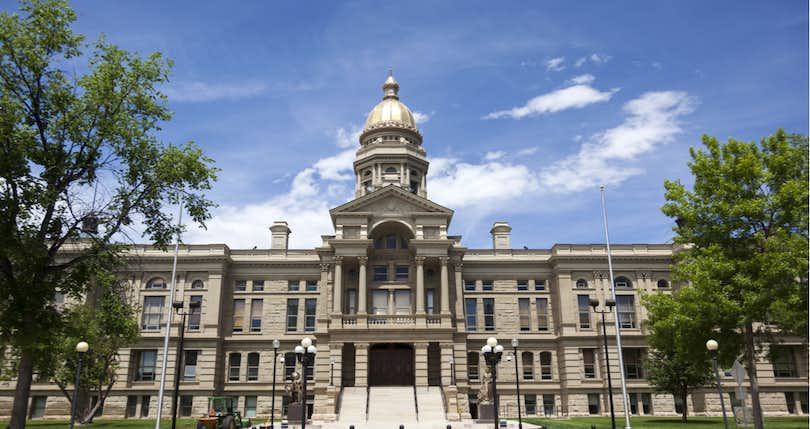 When you list your house for sale, you will be required to complete a seller's disclosure. The form's name, length, and required information vary by state, but the purpose remains the same. The state wants buyers to know exactly what they're getting when they buy your home, from plumbing issues to outdated electrical systems.
If you're wondering what to put on your seller's disclosure, and what you have to disclose, here are some basic Wyoming real estate seller disclosure requirements. If you have any doubts, you can also ask your realtor to help you complete the form.
All Known Material Defects
Do you know that the roof leaks during thunderstorms? Or that the basement flooded last winter and that the house has foundation problems now? If you know of a material defect, you are required to disclose it.
A material defect is anything that could have a reasonable, significant impact on the property's value. For example, if you got a quote and repairing the foundation will cost $20,000.
The emphasis is often placed on what you know because the state is aware that you're not a contractor and might be totally unaware of an issue. But they also want you to disclose problems that aren't visible when just walking through the house, like a leak on a sunny day.
Get cash offers from local buyers now!
Compare offers from top cash buyers, plus get an expert realtor's opinion on what your house is worth.
The Potential Presence of Lead-Based Paint
If your home was built before 1978, you are required by law to disclose any known lead-based paint in the house. Your realtor will give the potential buyer a pamphlet, Protect Your Family from Lead in Your Home, to warn them of the dangers of lead-based paint, and your contract will include language that this was done.
You must give the buyer ten days to perform a lead-based paint test in your home, but this isn't a requirement. It's up to their discretion if they wish to have one done.
If you already tested for lead-based paint and the test results were negative, share them and the certificate you should have received declaring your home to be lead-free. It will make the sale go smoother.
Disclose a Pest Problem
Bed bugs are common in Wyoming, along with snakes and other pests. If your home has had a pest problem in the past or has an ongoing problem, you must disclose this to potential buyers.
Even if the pest problem has been solved, a home inspector is likely to find evidence of past infestations. It's best to be entirely upfront with buyers, as omitting this from a seller's disclosure in Wyoming could lead to lawsuits in the future.
Toxic Materials in Your Home
Homes built between the 1940's through the 1970's could have asbestos in them. If you haven't had your home inspected for it, or know that it's present in your home, then you must disclose this to a buyer. If you paid to abate the asbestos, the abatement company should have given you a certificate which you can show a buyer.
While private residences in Wyoming aren't subject to the same asbestos regulations as commercial spaces, a trained inspector must do any testing and remediation.
Radon, urea formaldehyde, and mold are also toxic substances which you must report. They have been linked to cancer, allergic asthma or fungal infections. Your real estate agent will have the know-how to make educated guesses about which may be present in your home.
Prior Repairs made to the Home
Did you have to replace the roof after ice and wind damage? Or maybe you had work done on the foundation after a flood? Disclose any significant repairs done while you owned the home. Don't worry about small stuff like a leaking faucet or a patched wall; it's the expensive repairs that could become an issue if made incorrectly that should be on a seller's disclosure.
While the law may not force you to disclose a problem, you should always err on the side of being honest. Not only is it ethical, if you hide something the buyer could sue you later on. If you have any questions about what to include, talk to your real estate agent.
💰 Sell with a top agent, save thousands!
Want to find a top local agent without overpaying on realtor fees? Clever negotiates 1.5% listing fees with top-rated realtors from name-brand conventional brokerages like Keller Williams, RE/MAX, and Berkshire Hathaway.
Get guaranteed full service for half the rate these agents typically charge. Schedule a free, no obligation consultation with a top local agent today!
You May Also Like