Knowing the disclosure requirements for the state you're selling your house in will make keep you compliant with real estate laws. Not only does it keep the buyer's health and safety in mind, but it keeps you from negative financial repercussions if you're honest.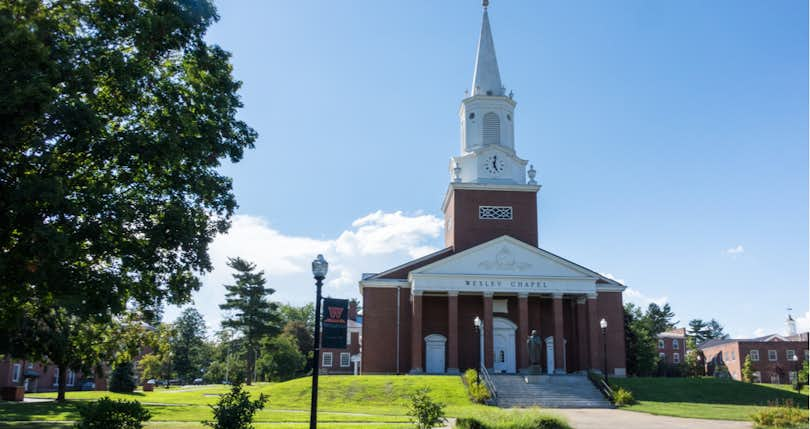 Deciding to sell your home is the beginning of a lengthy but generally rewarding process. There are many crucial steps that are necessary to take, and partnering with a local real estate agent will help make this run smoothly.
Once you've gone through the listing process, staged your home for showings, and found a potential buyer, it's time to move on to the paperwork and legal requirements. After an offer has been submitted and accepted, home inspections are going to be done, which leads to more negotiations. Around this time is when you are legally required to disclose information that is pertinent to the buyers.
Each state has different requirements for various reasons, however, it's always recommended to err on the side of caution to prevent future legal disputes. An experienced local real estate agent will know the disclosure requirements for West Virginia and help you be transparent with potential buyers. Here are the disclosure requirements for selling West Virginia real estate.
Zoning Violations
In the disclosure agreement, one of the first questions asked is if you are aware of any past or present nonconforming or illegal uses of the Property, such as renting the Property in violation of local zoning laws or renting the Property without a business license where such license is required.
Get cash offers from local buyers now!
Compare offers from top cash buyers, plus get an expert realtor's opinion on what your house is worth.
Illegal Activity
You are going to be required to fill out whether or not any illegal has taken place on or around the property. This includes any present or previous meth labs and other drug-related activities. Even if that doesn't apply to when you were living there, you are required to still note any activity that was prior to you living on the property.
Water and Sewer
In West Virginia, you are required to provide information regarding any water and sewer system defects. This ranges from where the water for the home is sourced and if there are any water treatment systems in place. You must also note if there had been any previous water seeping into the heating and air ducts. Drainage and grading problems are also legally required to be noted as well as the flood zone status.
Structural
Structural status is usually determined in home inspections but if issues are discovered at that point, you are required to disclose any information about it. This includes any defects with the roof, walls, foundation, floors, and any basement. If water damage was the source of the defect, this is going to be noted in the water system defects.
Structural defects can also include problems with soil and the earth shifting below or around the house. These types of problems are very dangerous to the residents of the house and need to be noted.
Plumbing, HVAC, and Electric
You are not required to note any damage to the HVAC system unless you have made the necessary repairs or replacements. If you had replaced any of these systems, you will most likely want to include this in your listing to attract buyers. However, any ongoing issues with plumbing, heating, cooling, and electricity must be noted.
Hazardous Materials
Disclosing hazardous material information means mold asbestos, radon gas, lead-based paint, licensed landfills, methamphetamine lab, underground storage tanks, any mining operations or other past contamination on the property. If you are not sure you will need to mark "unknown" and possibly have this information revealed during a home inspection.
Extra Details
Some other details they want you to note are whether or not you have a chimney, fireplace, or wood stove. Carbon monoxide alarms are supposed to be installed properly and it needs to be noted if they are not and require work to be done on them. You need to mark any places in the house that have insulation or if you are not sure where the insulation is.
Even though it might seem tedious to disclose information like this to your buyers, it will save you from major legal battles. It is also the ethical thing to do to inform the future residents of your home what they should expect from buying the house.
If you are wanting to make sure you disclose all the correct information when selling your house, work with a trusted real estate agent to guide you through this process. A local Clever Partner Agent will be with you every step of the way with quality service for 1.5%.
💰 Sell with a top agent, save thousands!
Want to find a top local agent without overpaying on realtor fees? Clever negotiates 1.5% listing fees with top-rated realtors from name-brand conventional brokerages like Keller Williams, RE/MAX, and Berkshire Hathaway.
Get guaranteed full service for half the rate these agents typically charge. Schedule a free, no obligation consultation with a top local agent today!
Related Articles
You May Also Like