Deciding what to disclose when selling your home can be challenging. In Vermont, there are legal requirements dictating what sellers must disclose during the selling process. Learn more about Vermont seller requirements, how to draft a disclosure agreement, and how a real estate agent can help.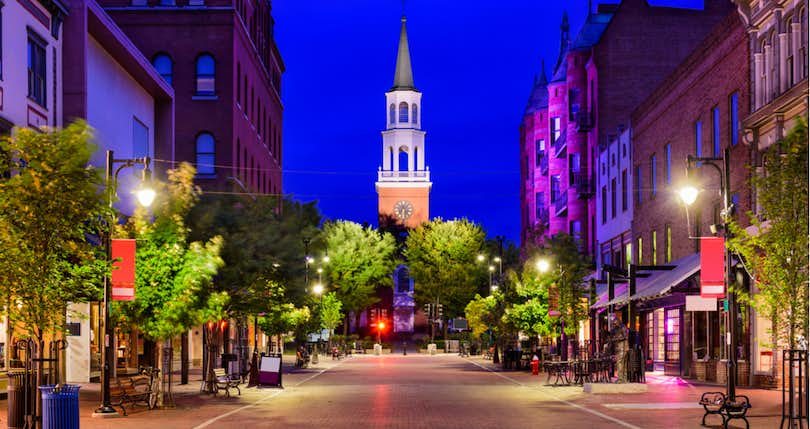 When selling a home, it's important to understand what must legally be disclosed to buyers, prior to accepting an offer. It can be difficult to determine when to disclose an issue when you're trying to make top dollar off of your home sale.
Home seller disclosure requirements vary across the country, with some states requiring no disclosure unless questions are asked and other states requiring stricter disclosures.
Vermont Seller Disclosure Requirements
In Vermont, sellers are required to disclose any known defects or issues within the home openly. These defects must be formalized in writing in order to protect both you, the seller, and the home buyer.
This agreement can help sellers by preventing buyers from trying to reduce their offer based on previously disclosed issues with the property. It also protects the buyer in case known issues were not disclosed.
How Do You Determine What to Disclose in Vermont?
The best way to ensure your seller disclose paperwork is 100% accurate is to have a pre-sale home inspection performed. Having this inspection done before the buyer's inspection will allow you to determine everything that will show up on the buyer's report, so you can make repairs or disclose the home as is, with confidence.
While you'll need to pay for the pre-sale inspection, it can help you get ahead of any damages, which will keep you protected throughout the selling process. Your real estate agent can lend more advice to pre-sale inspections.
What Do Vermont Sellers Need to Disclose
Anything that pops up in your pre-sale inspection report that is not fixed must be disclosed in your Vermont sellers disclosure, which your agent can help you create. Your agent can also help you determine what is legally required to disclose.
For instance, in some states sellers are required to let buyers know if their property has a history of being haunted, has experienced paranormal activity, or was the site of a crime scene. In Vermont, sellers are not legally required to disclose this type of information, though sellers should turn to their real estate agents for advice.
In addition to damages, Vermont sellers will also need to disclose the information below:
Lead paint details - sellers will need to reveal whether the home contains or could contain lead paint
Smoke detector certificate - sellers must ensure the home has the correct number of smoke detectors and that they are all in working order. The required number of smoke detectors depends on the size of your home, so work with your real estate agent to confirm you have the right amount.
Creating a Sellers Disclosure
You can find templated sellers disclosure forms online, but in order to ensure your disclosure is accurate, it's best to work with a qualified real estate agent. Your agent can help you complete this paperwork to ensure it fully satisfies all Vermont legal requirements.
Get cash offers from local buyers now!
Compare offers from top cash buyers, plus get an expert realtor's opinion on what your house is worth.
Summary
When selling a home in Vermont, you'll need to create a disclosure statement indicating any existing issues within your home. This is best accomplished through a pre-sale inspection, which will provide you with a thorough snapshot of your home's condition.
In order to ensure you're following all real estate disclosure laws in Vermont, it's recommended you partner with a qualified real estate agent. An experienced full-service real estate agent can offer advice and insight on what to include in your disclosure document and help you draft up the paperwork.
Your agent can also help you throughout the rest of the selling process, from listing and marketing your home to reviewing offers and finalizing the sale at closing. If you don't have an agent, Clever can connect you with a talented local full-service agent for a fraction of the cost. That's because Clever Partner Agents only charge 1.5% for listing services, as opposed to traditional rates of 3%.
Get started today by connecting with a talented Clever Partner Agent near you.
💰 Sell with a top agent, save thousands!
Want to find a top local agent without overpaying on realtor fees? Clever negotiates 1.5% listing fees with top-rated realtors from name-brand conventional brokerages like Keller Williams, RE/MAX, and Berkshire Hathaway.
Get guaranteed full service for half the rate these agents typically charge. Schedule a free, no obligation consultation with a top local agent today!
You May Also Like