In Pennsylvania, sellers have a long list of required disclosures. Unique to this state is their standardized form, and an "expertise" clause that can affect your future liability.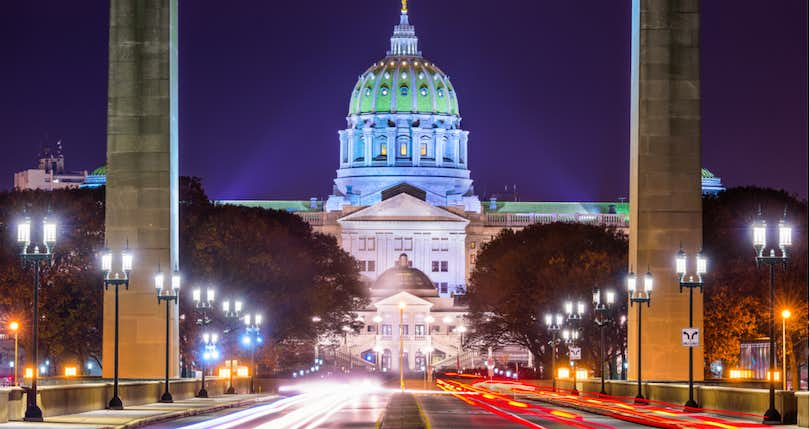 Each state has its own required disclosures when you're selling a house, and they generally cover everything from issues as fundamental as the foundation and structure to more peripheral concerns such as the trees and landscaping and even appliances.
But there's one thing common to every state's disclosure requirements; they're mandated by law. That means that if you fail to disclose a required issue, you'll be at serious risk of a lawsuit, fine, or even worse.
So when you're selling in Pennsylvania, it pays to check and double check the Pennsylvania state law's required disclosures.
Let's examine some of the disclosure requirements you'll be dealing with if you're selling a house in Pennsylvania.
Consult the Form
Conveniently, the Pennsylvania Association of Realtors has written up a standard form entitled "Seller's Property Disclosure Statement" that lists all the requirements, and then some. Sellers must fill out a copy of this form (you can fill it out online here) and present it to the buyer before they sign the purchase agreement. So getting your hands on a copy of that form is step one.
Now let's look at what's on it.
Get cash offers from local buyers now!
Compare offers from top cash buyers, plus get an expert realtor's opinion on what your house is worth.
Sellers Must Advise Buyers of "Known Material Defects"
If there are any problems with the structure's foundation, basement, roof, or walls, you must disclose these on the standard form. The form also asks specifically about water or sewage problems, or if the home's been treated for termites. If the appliances come with the house, these will need to be in good working order, as will the plumbing, heating, air conditioning, and electrical systems.
The form also asks about environmental hazards or contaminants on the property, and any title, financial, or insurance issues attached to the property.
Finally, there's a section titled "Additional Material Defects" for anything that wasn't specifically addressed in the previous sections. Don't think you've avoided having to disclose a known defect just because it didn't come up in the form; if you don't put it in this section, and an upset buyer can prove later that you knew about it, you could face a lawsuit.
In these situations, over-disclosing is always safer than under-disclosing.
In Pennsylvania, Some Issues You Can Intentionally Conceal
In other states, you might be required to disclose ghosts (yes, really) if asked by a buyer, but a Pennsylvania court ruled in 2012 that sellers in Pennsylvania are not required to disclose deaths, supernatural occurrences, or any kind of "psychological damage" to the home.
The court pointed to the state requirement that only "material defects" need to be disclosed. Clearly, ghosts and psychological damage are not material, and are thus not covered by disclosure laws.
To extend that principle, you also aren't required to disclose anything about the house that's not material. This means that even if you have the loudest, most annoying neighbors, you don't have to mention anything about them to buyers, since it's not a material part of the property.
Let's Clarify What Is and Is Not "Material"
Pennsylvania law requires sellers to disclose "known material defects," which they define as a problem that can't be corrected with simple maintenance. Basically, to qualify as a material defect, it has to be a serious problem. You don't have to write "you have to jiggle the downstairs toilet's handle to make it stop running sometimes" on the disclosure form.
Let's Clarify What "Known" Means
Determining what a seller knows is as much a philosophical or metaphysical problem as a legal one. Pennsylvania has tackled this problem by including an expertise section in the disclosure form.
The form asks you, the seller, about your level of knowledge and training in the areas of engineering, architecture, and other fields related to the construction and design of the property. What this means is that if you're an architect or engineer, you'll be held to a much higher standard of disclosure than, say, a hairdresser. After all, you couldn't credibly say you didn't know about the crooked foundation if you're an engineer.
The upside of this is that if you're a hairdresser, and you didn't disclose the crooked foundation, you probably won't be held liable for it down the line, as long as you didn't know about it.
This last part is important: even if you don't have relevant expertise, you still have to disclose problems you know about. If the buyer can prove that you knew about it (for example, you had a contractor come in and estimate how much it would cost to fix the problem), then you're liable just as if you were an architect.
Pennsylvania makes it easy for you to know where you stand with your disclosures, thanks to the standardized disclosure form. But there are still gray areas that could cause confusion.
In the end, no one knows about your market's requirements better than an experienced real estate agent. Clever Partner Agents are top performers in their markets, and come from top brands and brokerages. They're familiar with every nuance of mandatory disclosures in Pennsylvania, and with their counsel, you won't have to worry about lawsuits years down the line. Contact us today for a no-obligation consultation!
💰 Sell with a top agent, save thousands!
Want to find a top local agent without overpaying on realtor fees? Clever negotiates 1.5% listing fees with top-rated realtors from name-brand conventional brokerages like Keller Williams, RE/MAX, and Berkshire Hathaway.
Get guaranteed full service for half the rate these agents typically charge. Schedule a free, no obligation consultation with a top local agent today!
You May Also Like