There are certain things you must disclose when selling your home. However, the rules vary and can get confusing. Over-disclosing could hurt your sale, but not disclosing something important can leave you open to a lawsuit. Learn the Mississippi real estate seller disclosures here.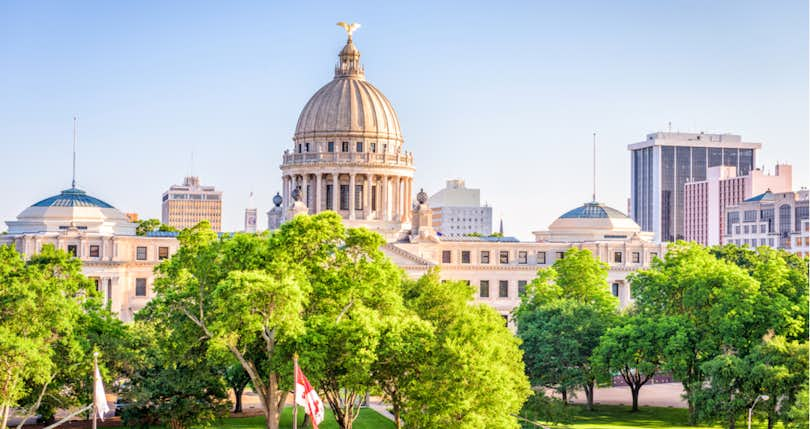 How would you like to have your house sale with a side of lawsuit?
No? Then you need to know what the disclosure requirements are in your area.
Even when selling a home as-is, you are responsible for disclosing problems or issues with the property. As a seller, you'd probably rather not disclose every little thing wrong with your house for fear it will bring the price down. However, not disclosing something you were required to disclose by law is a lawsuit waiting to happen.
Read about Mississippi real estate seller disclosures here to learn what's required in the Magnolia State.
Is a Disclosure Statement Required?
In Mississippi, a real estate sale is not contingent on the seller providing the disclosure statement. In other words, the sale can still go through even if you don't provide the proper disclosure paperwork.
However, this is not advisable. If there does turn out to be a problem with the property, you can be held liable for the damages. It's far better to avoid these types of legal problems before they even come up by simply providing your disclosure statement. It's also the morally right thing to do.
Get cash offers from local buyers now!
Compare offers from top cash buyers, plus get an expert realtor's opinion on what your house is worth.
Deliver a Written Statement
Not all states require that the disclosure statement be in writing. However, Mississippi is one of them that does. In addition, the delivery must be made in person or by mail. Some states allow you to email the disclosure form, but Mississippi requires a more formal approach.
Keep in mind that the disclosure statement is an important component that can keep a lawsuit at bay. Having a written record of something so valuable is always a good idea even if it weren't required.
What Must Be Disclosed?
The Mississippi Real Estate Commission provides a handy form that outlines all the information you need to disclose. You simply go through and answer the questions to the best of your knowledge.
The form contains the following sections:
Structural Items and Soils: foundation problems, shifting, renovations, etc.
Roof: Repairs, replacements, etc.
History of Pest Infestations
Structure/Floor/Walls/Ceilings/Windows/Features
Land and Site Data
Appliances/Mechanical Equipment
Some of the sections are quite detailed, but there isn't a lot of room for explanations. You may have to attach additional sheets if the problem can't be briefly described in the space provided.
Lead Paint
Reporting hazardous materials is an important topic in today's market. Buyers are concerned about older homes containing asbestos, lead-based paints, or other toxins.
Even if your home is newer, be sure to carefully fill out this section to the best of your knowledge. These types of problems can lead to not only monetary damages, but medical ones as well.
Pre-Sale Inspection
To ensure that there aren't any surprises, consider ordering a pre-sale inspection. Of course, the buyer will probably order their own during the course of the sale. However, doing your own inspection before the sale can undercover any problems that you weren't aware of and give you time to take care of them.
It can also help you in the event that the buyer sues you over something you didn't know about. If you can show a professional inspection that didn't turn up the problem in question, that helps to prove your claim that you weren't aware of the issue.
Further Advice
This has been a general overview of Mississippi real estate seller disclosures. It is not an extensive guide and doesn't substitute solid advice from a local real estate professional. Different regions within a state may have their own disclosure requirements that you must meet.
Be sure to discuss Mississippi's disclosure requirements with a knowledgeable local real estate agent. This is the best way to ensure that you don't end up with a nasty lawsuit on your hands after you sell your home.
To find a top-notch agent at a discounted price, get in touch with us today! We'll show you how it's possible to get the help of an experienced real estate agent at just a fraction of the normal agent commission cost.
💰 Sell with a top agent, save thousands!
Want to find a top local agent without overpaying on realtor fees? Clever negotiates 1.5% listing fees with top-rated realtors from name-brand conventional brokerages like Keller Williams, RE/MAX, and Berkshire Hathaway.
Get guaranteed full service for half the rate these agents typically charge. Schedule a free, no obligation consultation with a top local agent today!
You May Also Like