When selling your home, you might wonder what needs to be disclosed to the buyer. While personal preference varies, each state has its own laws regarding seller disclosures. Find out what you need to disclose legally in Maine to ensure you have a good real estate strategy in place.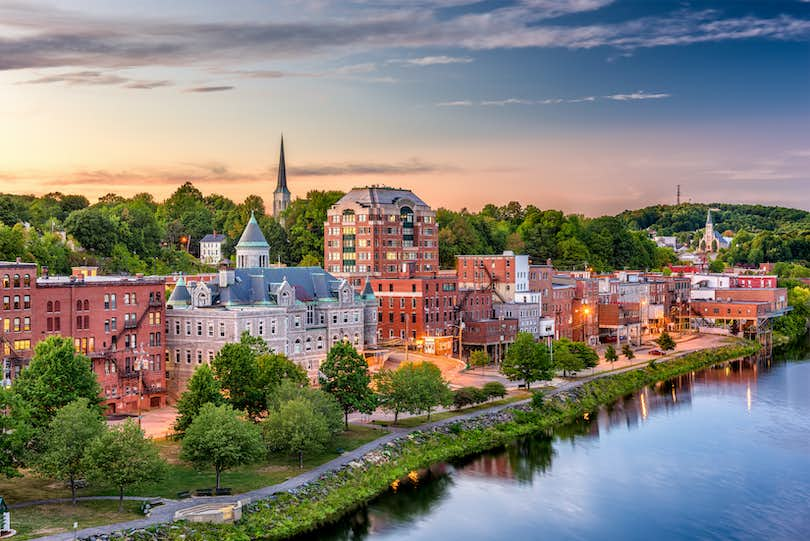 Deciding what to disclose to buyers when selling your home can feel like a tedious balance. On one hand, you want to be honest about any known issues and damages, but on the other, you want to ensure you receive the best overall value.
When it comes to seller disclosures, the requirements are very different depending on which state you live in. Some states have strict requirements, while others put the burden of inquiry on the buyer.
If you're preparing to sell a home in Maine, we'll unpack everything you need to know about your state's seller disclosure policy in the below guide.
Maine Seller Disclosure Requirements
When you sell a home in Maine, you are required to disclose any damages or problems regarding the property, to the best of your knowledge. Sellers must write a formal disclosure to the buyer accounting for any known issues. These problems could be as small as a faulty window lock or as large as damaged roof shingles.
The disclosure agreement helps protect both sellers and buyers. It protects the seller from negotiating with the buyer down the road for a previously disclosed issue. It protects the buyer, as well, in case known issues are withheld.
How Do You Determine What to Disclose in Maine?
In general, it's recommended that sellers err on the side of caution when submitting their disclosures. Even though you may be aware of a small issue, it might not immediately come to mind when creating your disclosure. The best way to ensure all issues are accounted for is to have a pre-sale home inspection done.
This can be helpful in many ways. First, it allows you to properly disclose all known issues with confidence. Next, it allows sellers the opportunity to fix small issues, so they do not need to be reported. Lastly, it can prepare you for the buyer's inspection and can eliminate any last minute surprises.
Pre-sale inspections are paid for by the seller, but since they proactively help you to better understand your home's condition and correct any issues, they're often worth the cost. Work with your real estate agent to learn more about pre-sale inspections.
What Other Information Do Maine Sellers Need to Disclose?
If you have a pre-sale inspection performed, it's safe to say that any items you do not repair will need to be disclosed. If you have any questions on whether an issue should be reported, it's often better to account for it. Your agent will also be a valuable resource during this process.
There are a few other common issues you'll need to disclose to buyers. They include:
Lead paint usage - If your home has any chance of containing lead paint, you'll need to disclose this to the seller.
Smoke detector certificate - There are a certain number of smoke detectors required by law for different sized properties. You can work with your agent to ensure you have the correct amount (in working order) and then disclose this information to the buyer.
Another major hurdle some sellers struggle with is whether or not to disclose knowledge of paranormal activity or a previous murder in their home. While these details are not always required to be disclosed, it's recommended you disclose what you know, especially if the buyer asks. Disclosing early on can protect you in case of a lawsuit down the road.
Creating a Seller's Disclosure
It's easy to find seller's disclosure forms and templates online, but not all of these templates are created equally. The best way to create a disclosure agreement is by working with your real estate agent. They can help you fill out your disclosure agreement and check it to make sure it meets all Maine laws and requirements.
Get cash offers from local buyers now!
Compare offers from top cash buyers, plus get an expert realtor's opinion on what your house is worth.
Summary
If you're getting ready to sell your home in Maine, you need to be sure to create a home disclosure containing all known issues in your property. You can accomplish this quickly and thoroughly by having a pre-sale inspection performed.
Since the laws on disclosures vary, it's important to work with a top-rated local real estate agent. An experienced agent can help draft your disclosure agreement and offer valuable advice on what to include and how much detail to provide.
In addition, a full-service real estate agent will help you navigate throughout the entire selling process, starting with listing and marketing your home and ending with closing on your property. You can team up with a Clever Partner Agent for less than the standard rate of other full-service agents. Clever works with top agents across the leading real estate brands to provide you with full services for less money. Traditional agents charge 3% for listing, while Clever Partner Agents will only charge 1.5%.
Find out more today and get connected with a local Clever Partner Agent.
💰 Sell with a top agent, save thousands!
Want to find a top local agent without overpaying on realtor fees? Clever negotiates 1.5% listing fees with top-rated realtors from name-brand conventional brokerages like Keller Williams, RE/MAX, and Berkshire Hathaway.
Get guaranteed full service for half the rate these agents typically charge. Schedule a free, no obligation consultation with a top local agent today!
You May Also Like