What do you need to disclose when you are selling your Indiana home? How can you keep from being sued by your buyer? Learn about the Indiana disclosure form and why you should seek out advice from a professional, local real estate agent before completing it.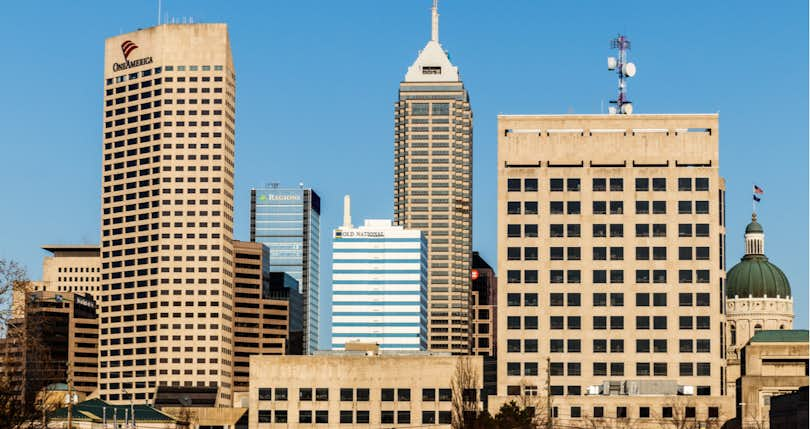 Are you preparing to sell your home? Maybe you have had it professionally cleaned, and every surface of the house shines.
Perhaps you have hauled off unnecessary items to a storage unit.
You have trimmed the bushes, planted flowers, and on the surface, everything looks extraordinary.
But you know that your bathroom skylight has been leaking for years during torrential rains.
You know that the air conditioner sounds as loud as a jet plane taking off, and the whole unit shakes terribly.
While it is important for you to know how to make your home smell and look appealing, it is just as important to understand how to fill out your home's disclosure form. That's why most people who have gone through the selling process would recommend working with a qualified real estate agent. These Clever Partner Agents know the laws in your state regarding what kind of information you need to disclose to potential buyers.
While you may think it is necessary and ethical to list every possible disadvantage to your home, you don't want to scare away potential buyers. On the other hand, if you don't register problems on your disclosure statement, this could open you up to a possible lawsuit after you close on the home.
To complicate matters, each state has different laws regarding what is necessary to disclose about a home and what is not.
Most states' disclosure forms are similar to each other. The forms allow you to list anything that is broken or damaged in the home. Most ask you to comment on the foundation, plumbing, the heating/AC system, and the condition of the home's roof.
Other states may require you to disclose whether or not someone died within the home. Some states require that you disclose if your house is haunted.
Some states have the "caveat emptor" rule, which means that the buyer is responsible for uncovering anything wrong with the property.
Indiana is not a "caveat emptor" state. In fact, the form the seller is responsible for completing is rather lengthy and detailed. Here are things you are required to disclose about the home you are selling in Indiana.
Things You Need to Disclose About Your Home's Appliances
The Indiana disclosure form asks you to comment on each of the appliances of your home. You are required to state if each appliance is included or not included in the price of the house. If it is included, you must report whether the apparatus is defective or not defective. The fourth category allows homeowners to say that they do not know any specific information about the system or appliance.
You must be prepared to analyze your built-in vacuum system, clothes washer and dryer, dishwasher, garbage disposal, freezer, gas grill, hood, microwave oven, range, refrigerator, or trash compactor.
You must also categorize your air purifier, burglar alarm, ceiling fans, garage door openers, intercoms, light fixtures, switches and outlets, smoke and fire alarms, vents, and saunas.
Homeowners must comment on the cistern, septic fields/beds, hot tubs, plumbing, sprinkler systems, sump pumps, and water heaters.
You must indicate if there are any improvements on the municipal water or sewage system.
Finally, you must comment on the attic fan, central air conditioning, hot water heater, furnace, wood-burning stoves, fireplaces, air cleaners, humidifiers, or propane tanks.
Get cash offers from local buyers now!
Compare offers from top cash buyers, plus get an expert realtor's opinion on what your house is worth.
What You Need to Disclose Regarding Your Home's Roof
The next section of the form asks the homeowner to disclose any information regarding the roof. You will be asked if the roof leaks or if there is any damage to it.
You will also be asked how many layers of shingles are on the roof.
What You Need to Disclose Regarding Hazardous Conditions in Your Home
Since radon has been determined to exist in Indiana, each homeowner is advised to test for it. If you have checked for radon on your property, you will be required to disclose the result of the test.
You will also need to report if there are any other hazardous conditions or substances on your property. Report methane gas, radioactive material, landfills, mineshafts, expansive soil, toxic materials, mold, biological contaminants, asbestos insulation or PCBs.
Lead contamination can be extremely harmful to young children and pregnant women. If you have ever had a lead paint inspection conducted in your home, you are required to provide a copy of the report to your buyer.
Miscellaneous Items You Need to Disclose
You will be asked if your property is located in a floodplain and whether or not you have flood insurance on the property.
If you are required to pay condo or home association dues, you need to disclose that information to your buyer.
You will be asked about problems regarding your foundation.
There are also questions regarding building and zoning codes, and whether there are any encroachments or easements on your property.
In this section, you will also be asked to report any water problems in your home. You also need to tell potential buyers about wind damage, or damage on the structure of the house due to termites or rodents.
You must also say whether or not your property is located within one mile of an airport.
You must sign and initial your disclosure report. It is a legal document, and you must fill it out truthfully and completely. Selling a home "as is" does not mean that you do not have to be up front with the problems of your home.
The Indiana disclosure form is long and complicated. Reach out to the Clever Partner Agent in your area. He or she will make the home selling process as stress-free as possible and will advise you on what you need to disclose and how you should do it.
💰 Sell with a top agent, save thousands!
Want to find a top local agent without overpaying on realtor fees? Clever negotiates 1.5% listing fees with top-rated realtors from name-brand conventional brokerages like Keller Williams, RE/MAX, and Berkshire Hathaway.
Get guaranteed full service for half the rate these agents typically charge. Schedule a free, no obligation consultation with a top local agent today!
You May Also Like