Disclosing a home's defects seems like the last thing a seller would want to do. But letting a potential buyer know about significant damage to a home is required by law in Hawaii. Here's your guide to Hawaii real estate seller disclosures.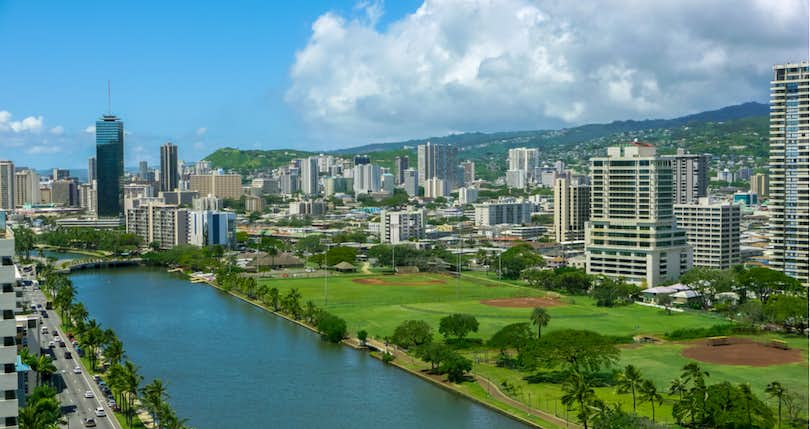 It's only natural that when you're selling your home that you want to highlight only its positive aspects. After all, no home seller wants to point out the flaws of a property to potential buyers.
While we all want to show off the best parts of our homes, Hawaii law requires home sellers to disclose certain information to the buyer. Beyond the legal mandate, disclosing defects to the buyer can actually help facilitate your home sale.
A seller who is honest about a property's defects, can avoid any potential legal conflicts with a buyer after a sale is made. However, determining what must be disclosed under the law and what information you do not have to provide can be difficult.
That's why it's essential to receive professional guidance from a trusted local realtor. They know the ins and outs of Hawaii's real estate laws. They will let you know definitively what you must report and what you can leave out of a disclosure statement.
Here is our comprehensive guide to what you need to know about Hawaii real estate seller disclosures.
Why Do I Need to Disclose My Property's Flaws?
The first thing you need to be aware of as a home seller is that you don't need to fear disclosure statements. You also don't have to list every single problem for the prospective buyer.
However, it's in your best interest to tell a buyer about any major concerns about a property. This will help you avoid legal problems and the potential of court action by a dissatisfied home buyer.
The fear of a lawsuit after a home purchase is one of the reasons more and more home sellers are conducting their own home inspections before they list their homes. A pre-sale home inspection can help a seller find potential problems that may arise during negotiations and or after a sale is complete.
The seller can also make any repairs before viewings of a home begin. It may sound obvious, but good communication with a seller will help avoid potential conflicts.
Get cash offers from local buyers now!
Compare offers from top cash buyers, plus get an expert realtor's opinion on what your house is worth.
What Must You Disclose?
A Hawaii seller's disclosure statement must be a written statement prepared by the seller. It must fully and accurately disclose all "material facts" relating to the residential property being sold.
These material facts must also be within the knowledge or control of the seller. They must be observed and visible, if in accessible areas. Hawaii considers material facts to mean any fact, defect, or condition, past or present, that would be expected to measurably affect the value of a residential property for a reasonable person.
A disclosure statement would include any defects to major appliances, bathtubs, ceilings, the foundation of a building, plumbing, the heating system, and other major items in the home. It should be noted that disclosure statements are not required for vacant land. They're required only for residential properties with structures on them.
When Do Hawaii Home Sellers Need to Provide Disclosures?
Under Hawaii law, a seller may sell Hawaii residential real property only after a disclosure statement is signed and dated by the seller.
This has to happen within six months before (or ten calendar days after) the acceptance of a Hawaii real estate purchase contract by the buyer. It also has to be delivered to the buyer no later than 10 days from acceptance of a Hawaii real estate purchase contract or any other similar agreement.
A disclosure statement must also be made for the sale or lease of a home with the option to buy. When a buyer receives the seller's disclosure statement, he or she has 15 days to examine the disclosure statement and decide whether to rescind the real estate purchase contract.
If the buyer decides to rescind the contract, he or she needs to deliver to the seller written notification of this decision within 15 days. The seller would then have to return all deposits to the buyer. It's worth noting that the buyer and seller can agree to reduce or extend the time frames stipulated in the law.
Get Professional Advice
Home disclosures are important legal documents and required in Hawaii. They are mainly to protect the buyer from an unscrupulous sale. But they also protect the seller from potential lawsuits. If a disclosure is properly made, it's less likely the home buyer will feel as though he or she was not given the correct information about a major problem.
That's why it's best to work with a professional real estate agent about what you need to disclose and what may be too much information for the buyer.
A Clever Partner Agent can guide you through all of the paperwork of a disclosure statement and they can answer any questions you may have about the process. Partner Agents are all full-service and they are top-real estate agents from major companies like Keller Williams, Century 21, and RE/MAX. They will help put more money into your pocket at closing and guide you through the process of fulfilling all necessary legal requirements.
»FIND: Top Real Estate Agents in Hawaii
💰 Sell with a top agent, save thousands!
Want to find a top local agent without overpaying on realtor fees? Clever negotiates 1.5% listing fees with top-rated realtors from name-brand conventional brokerages like Keller Williams, RE/MAX, and Berkshire Hathaway.
Get guaranteed full service for half the rate these agents typically charge. Schedule a free, no obligation consultation with a top local agent today!
You May Also Like