Smart home buyers in Connecticut look to real estate seller disclosures to find out what issues a home is facing. This can help inform buyers and give them peace of mind. It can also be a minefield for sellers looking to stay above the law without disrupting sales.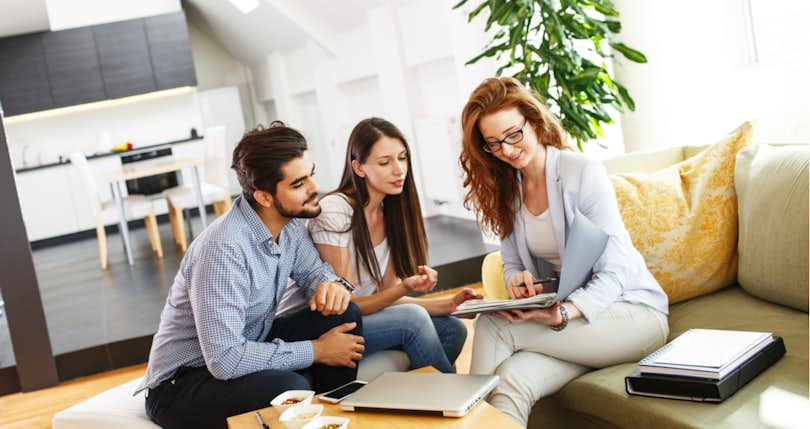 When selling a home, disclosing problems might not be the thing you want to lead with on your real estate listing. However, if you don't disclose problems when you show the home or via a disclosure statement, you could end up with fines or even struggling to sell your home. Connecticut real estate seller disclosures can play an important part in the selling process if you play your cards right.
Here is everything you need to know about disclosure requirements for selling Connecticut real estate.
Connecticut Sellers Have To Disclose What They Know
In the legal statute regulating your need to let potential buyers know what you know about your home, you see the term "to the extent of the Seller's knowledge" a lot. When you sign a disclosure form, you need to be truthful in your statements and claims because there could be a paper trail. If you have no knowledge of an issue in your home, that's one thing, but if you do, you could be held legally liable.
Failure to disclose something that an inspector or a repair professional told you about in the past is an act of fraud. While there are plenty of defects you might not know about yet, the buyer trusts that you're offering them every bit of knowledge you have. If they hire a structural engineer and find something, that's their issue, but if the structure seemed fine to you, you can sign off of your property to the extent of your knowledge.
Connecticut's statewide disclosure form reminds both buyers and sellers that the buyer should inspect a property thoroughly before buying it. It reminds buyers that sellers may reasonably have no knowledge about some areas of the property. As a seller, signing this form can protect you from problems that you have yet to encounter while also notifying sellers that you're willing to go on the record.
Get cash offers from local buyers now!
Compare offers from top cash buyers, plus get an expert realtor's opinion on what your house is worth.
Common Elements for Disclosure
Some of the most common structural elements to tell your prospective buyers about include your roof, foundation, and any structural issues you know about. If you've encountered leaking or water damage as a result of the roof or the foundation, you're required to disclose this to buyers.
While some states require you to tell prospective buyers and their realtors about deaths, news events, or even hauntings, Connecticut is mostly focused on structural elements and buyer safety.
If the roof leaks or you know that it needs to be replaced, you need to disclose this to your buyer. A roof is an expensive repair, especially if you've just invested in a home. A leaking roof can cause water damage that can introduce mold or mildew to the interior of a home, causing it to rot and become structurally unsound.
Foundation issues are another area where you need to disclose what you know. Many homeowners don't know much about their foundation unless they poured it themselves, but it's vital to the structural integrity of a home. A cracked or shifting foundation can introduce water, pests, or even cause walls to bow.
One of the most common things that home sellers try to avoid talking about is any water damage that's occurred due to leaking or weather events. Disclose water issues, whether it was a basement flood, an ice dam, or even just a slow leak that you recently noticed. You don't want this to come back to bite you on the day of your closing.
What About Stigmatized Property
As a seller, you'll find that your agent will encourage you to be honest about problems in your home, whether they're structural or they stem from some kind of stigma. In Arizona, Georgia, or Pennsylvania, realtors will encourage you to actually not disclose any murders that have happened on your property. In California, you're legally required to disclose any that have happened in three years, along with any other issues that make it a psychologically stigmatized property.
The National Association of Realtors encourages sellers to disclose any stigmas related to properties. Even though this isn't in the books for Connecticut, it's something to keep in mind. It's within your realtor's ethical duty to talk about this history of a property.
In most cases, you're better off getting in front of a story than to cross your fingers and hope it doesn't come up.
What's in it for Sellers to be Honest?
As a seller, you won't find much on the books forcing you to fill out a disclosure form other than a $300 violation that you end up paying at closing. While some realtors might just encourage you to take the financial hit for the peace of mind of selling your home as-is. You don't want to draw your buyer's attention to problems.
However, filling out this form can be a sign of goodwill between you and a prospective buyer. While it might draw a lawsuit down the road, it depends on the state of your home and your confidence in its integrity.
Avoid minimizing or ignoring any defects that you find. It might lead to a faster sale, but you could end up dealing with long term issues if the buyer's inspection finds the problems to be much more substantial.
Connecticut Real Estate Seller Disclosures Matter
While you might not want to go through the leg work of writing out every single problem that you can think of with your home, triage is a vital part of getting your property sold. Filling out Connecticut real estate seller disclosures is a tightrope walk that requires an experienced agent to help navigate.
Contact us today to connect with a local Clever Partner Agent who knows what kinds of disclosures matter in your region.
💰 Sell with a top agent, save thousands!
Want to find a top local agent without overpaying on realtor fees? Clever negotiates 1.5% listing fees with top-rated realtors from name-brand conventional brokerages like Keller Williams, RE/MAX, and Berkshire Hathaway.
Get guaranteed full service for half the rate these agents typically charge. Schedule a free, no obligation consultation with a top local agent today!
Related links