Disclosing information to the buyer of your property is an important part of the selling process. Failure to make a required disclosure could lead to further legal ramifications down the line. As requirements vary by state, it's important that you know what your obligations are in Arizona.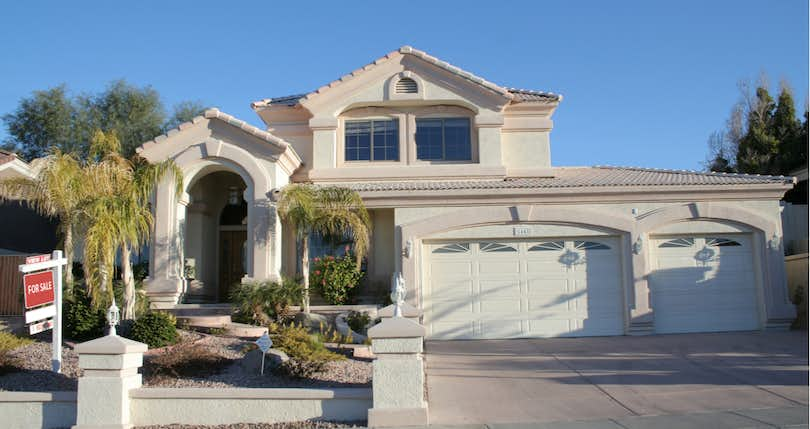 One of the most overlooked stages of the home selling process is the requirement to make a disclosure on certain aspects of the property's physical condition. This could be for a number of things, such as whether or not repairs have been made on pipes or the condition of a private sewer system.
Many of the disclosures required by law are at times quite subjective. What we mean by this is that regulations sometimes state terms such as "important" or "material" when advising whether or not disclosures actually need to be made.
If you are ever unsure, it is always best to include the disclosure anyway. Not only will this prevent you from undergoing legal complications further down the line, but it's also the ethical way to do business.
The key thing to understand is that these disclosure requirements will vary on a state-by-state basis.
If you're looking to sell your home in Arizona, then it well worth understanding the disclosures that you are legally required to make.
Arizona Real Estate Seller Disclosures
In the state of Arizona, you will be required to include any "important" or "material" issues to the buyer. This will not require you to report each and every defect of the property such as a stained carpet. Instead, disclosures need to be made if the disclosure in question could have an impact on the buyer's decision to go through with the purchase or have a direct impact on the value of the property.
It is also important to recognize that you aren't liable for any issues that you weren't aware of, but potentially should have known. This means that when filing in the disclosure document issued by the Arizona Association of Realtors, if you don't know the answer to a specific query, you have the option of stating your uncertainty.
The most important point here is that you should never input an answer to a question if you aren't certain. This will potentially leave you liable for legal ramifications further down the line if the specified issue comes to fruition.
On the other hand, if you are aware of an issue (such as previous termite damage) that wasn't specifically mentioned by the buyer in their request document, then you are still legally required to mention it.
This goes back to the subjective issue of "important" or "material" issues. If you're ever unsure if the potential issue falls within these brackets, always disclose it just to be on the safe side.
Get cash offers from local buyers now!
Compare offers from top cash buyers, plus get an expert realtor's opinion on what your house is worth.
Residential Seller's Property Disclosure Statement (SPDS)
The Arizona Association of Realtors has created an online disclosure form that assists Arizona property sellers in their disclosure obligations. The Residential Seller's Property Disclosure Statement (SPDS) is split into various sections, which we've listed below.
Messages to the Buyer
This instructs sellers to inform the buyer that although every effort possible has been made to disclose important and material facts about the property, issues might arise that they were not made aware of.
Ownership and Property
This section requests the seller to inform the buyer if they are a non-resident or foreign person, for the purposes of tax. It is also a requirement to make a disclosure if the property is situated in an unincorporated area.
Safety
This section covers the underlying structure of the property. This will include aspects such as electrical, heating and plumbing information, and whether any water facilities such as a swimming pool or sauna exist within the property.
You also need to make a disclosure if you've ever had any issues with rodents, rabid animals, reptiles or owls. You also need to make a disclosure regarding any improvements that were made to the property, including what permits were required, if any at all.
Utilities
This part of the disclosure form requires you to notify the buyer about your current utility providers. You'll also need to make a disclosure if you are aware of any issuers about drinking water.
Environmental
This section is a bit more tricky for you as the seller, as it is likely that you won't be aware of certain issues even if they do exist. The SPDC makes reference to any issues regarding soil settlement/expansion, erosion, wells, or drainage. You also need to disclose any issues pertaining to noise, odors and any other potential nuisances.
What don't I need to disclose in Arizona?
Although the disclosure requirements listed above might appear overly stringent, there are three factors in particular that you DON'T need to disclose.
You DON'T need to make a disclosure to the buyer if a registered sex offender is located within proximity to your property
You DON'T need to make a disclosure to the buyer if somebody has died in the property. This also includes serious crimes such as a homicide.
You DON'T need to make a disclosure if somebody within the property, or previously living in the property, has been diagnosed with AIDS, or exposed to HIV.
If you're unsure as to what disclosures you need to make when selling your property, it is best to go with a reputable local real estate agent that has extensive knowledge of the Arizona housing market. To find a top-notch agent that can guide you through the entire buying process, be sure to go with a Clever Partner Agent.
💰 Sell with a top agent, save thousands!
Want to find a top local agent without overpaying on realtor fees? Clever negotiates 1.5% listing fees with top-rated realtors from name-brand conventional brokerages like Keller Williams, RE/MAX, and Berkshire Hathaway.
Get guaranteed full service for half the rate these agents typically charge. Schedule a free, no obligation consultation with a top local agent today!
Related Articles
You May Also Like