Portland, Oregon is finally seeing its housing market lean in favor of home buyers. Don't miss out on a great value by mistiming your offer during the busy season when sellers receive multiple offers. Learn the right time to become aggressive in your house hunt and score the best deal.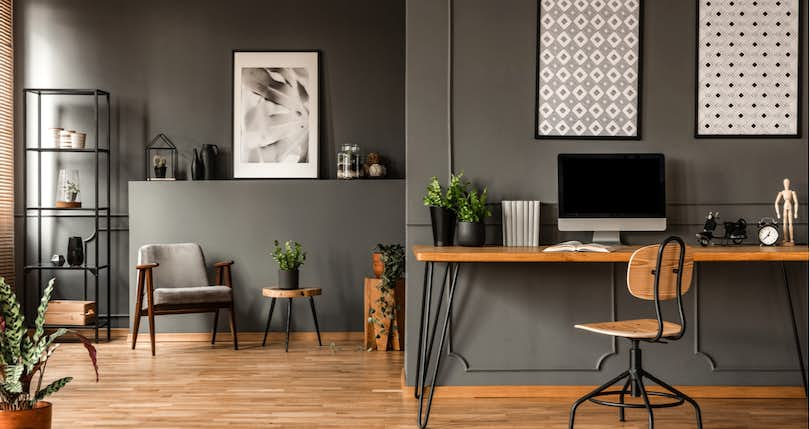 Buying a house is a stressful and emotional process. You'll likely have to spend weeks touring properties, fill out hundreds of forms, and invest a large chunk of your savings to secure the right house.
One way to make buying a house easier is starting the process at the right time. In Portland, housing inventory, mortgage rates, and market trends vary from month to month.
For example, this year listing prices for homes in Oregon were lowest in April. On average, homes were $39,076 less expensive. While in November — the month with the highest prices — the listing prices were $47,155 more than the annual average.
In truth, the best time to buy a house really depends on your priorities and situation. Read on to find out which time of year will give you the most options and the biggest savings when buying a house in Portland.
If you're interested in buying a home, the first step in your home buying journey is to find an experienced realtor who's an expert in your local market. The right agent can help you find the best house for your budget and priorities — and negotiate a winning offer so you don't lose out on your dream home.
The easiest way to find a great local realtor is to use a free service like Clever Real Estate. Clever matches home buyers like you with top agents in your area so you can compare your options and choose a realtor who's the right fit for you.
You can interview multiple agents until you find the perfect fit, or walk away at any time - Clever's service is 100% free with no obligation. Fill out the form below to instantly request hand-picked agent matches now!
👋 Find your perfect agent now!
Finding a great local realtor is the first step in making your home buying dreams a reality. Our free service matches you with top agents from trusted brands like Keller Williams and RE/MAX.
Enter your zip code to request hand-picked agent matches in minutes. Compare your options until you find the perfect fit, or walk away with no obligation. Try Clever's free service today!
Best Time of Year to Buy in Portland, OR
Western markets are finally becoming more favorable for home buyers. For the first time since 2012, the median home sale price in Portland lowered in January. To a buyer's delight, 2019 welcomed in a 1.3% decline from the previous year.
Before now, the market in Portland has experienced drastic price increases over the last two years, approximately 10% annually. Today, the average home is valued at $384,900, though during peak selling months, it may see another slight increase. However, if you wait until the month of August, research shows the largest number of price reductions in Portland.
For price-conscious buyers, holding out until late fall and into winter can encourage a seller to be more willing to negotiate their asking price. This is largely caused by their unwillingness to let their home sit during the "slow season," when offers may be few and far between. For a home buyer, this can be the perfect opportunity to strike with a reasonable offer.
The Best Places to Buy a Home in Portland, OR
According to data from the most recent Census in 2016, Portland's population registered at 632,309. It has seen a steady growth of about 10,000 per year, since previous statistics in 2010. Growth in the local job market and reasonable cost of living contribute to the increase.
If a bustling city isn't your idea of a place to call home, these surrounding neighborhoods are regarded as popular tight-knit, places to live. This data was compiled with statistics from the FBI, U.S. Census and other credible sources.
Eastmoreland
Located just outside of Portland, Eastmoreland features highly rated elementary and high schools, historic architecture, and a local station to access the Portland-Milwaukie Light Rail. Most properties were built during the 1930s-1940s and list for a median value of $496,993.
Bethany
Home to 22,819 citizens, Bethany employs over 10,000 people and its job market thrives on Advanced Manufacturing, Healthcare & Social Assistance, and Tech Services industries. The median household income of residents is $117,056 which is considerably higher than the national average of $55,322.
Northwest Heights
This secluded hilltop neighborhood offers residents luxurious views, easy access to downtown Portland, and low crime rates. The area features highly rated public schools ranging from elementary to collegiate levels and is bordered by popular Forest Park which hosts many family-friendly activities.
Hillside
If you're looking for a country lifestyle with the nearby amenities of a major metro, Hillside can be the perfect location. Enjoy the view of downtown Portland in a neighborhood with a median home value of $694,964, highly rated education facilities, and a stellar safety rating.
Healy Heights
Rated #1 in Best Neighborhoods to Raise a Family in Portland, Healy Heights offers exceptional education for both elementary and high-school students. The area features mostly larger, custom homes with vast architectural designs which appease to multiple buyers, making the real estate market a safe place to resell and retain a profit.
When you're ready to begin walkthroughs into homes in these favorable neighborhoods, contact us about our on-demand showings. Your time is valuable, and a Clever Partner Agent is flexible with your schedule and works expertly for a flat-fee commission.
4 Ways to Get a Great Deal on a Home in Portland, OR
It's difficult to understand exactly how timing can affect your home purchase, as each specific market is different. Hire the expertise of local expert who understands their industry and will help streamline the home buying process, while working to get you the best deal.
Find a Great Portland, OR, Real Estate Agent
Allowing a local real estate agent to assist you in your house hunt provides incredible advantages. Their localized expertise provides knowledge of the interest a home is collecting, a home seller's urgency to sell and how long a property has been on the market.
As a home buyer, you are at a disadvantage in negotiations without knowing the information which impacts a deal. An expert will take the wheel in the buying journey and provide benefits independent buyers don't produce alone.
Assess Your Needs and Lay Out Your Goals
Before you begin the walkthrough process, be clear about your expectations of a property. Be open about the timeframe you desire to close, your approved budget, and the location you want to live.
Once your requirements are laid out, a local expert can create a home-buying experience specific to you.
Find a Lender and Secure Financing
Unless you plan to buy your home with cash, you'll need to apply for a mortgage. For most home buyers in Portland, interest rates are among the biggest factors when choosing a lender. Doing a little upfront research and comparing options to find the best rates could save you tens of thousands of dollars over the life of your loan.
For example, in Oregon a typical house is worth $386,000. Assuming a 20% down payment, if you took out a 30-year mortgage for 3.5%, your monthly payment would be $1,377. But if you shopped around and found a 3% mortgage, your monthly payment would drop to about $1,302.
Getting a mortgage is a big decision – and it pays to shop around! Keep shopping until you find a lender with competitive rates who also understands your goals. Don't get pressured into taking on a bigger loan than you're comfortable with – work with a lender who explains what you're really signing up for.» Get instantly matched with a lender who works in your area.
Negotiate for the Best Possible Price
After deciding on a property to call your own, the next step can make or break your chances at landing the best deal. Once the negotiation process begins, a qualified expert will consider required home repairs, seasonal fluctuation, and comparable costs of similar homes to sway a seller into accepting your offer and move toward closing.
If you're ready to take advantage of the current buyer's market in Portland, Oregon, fill out this online form and we'll be in touch to answer your questions and connect you with a local agent for a no-obligation consultation.
You May Also Like