Wondering when you should buy a house in Nebraska? Keeping track of market trends and seasonal fluctuations will help you make this decision. They can affect the cost of homes and the amount of competition between buyers.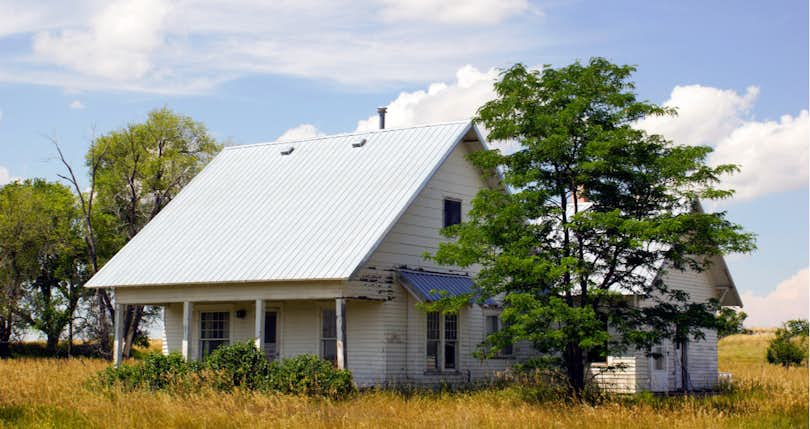 Buying a house is a stressful and emotional process. You'll likely have to spend weeks touring properties, fill out hundreds of forms, and invest a large chunk of your savings to secure the right house.
One way to make buying a house easier is starting the process at the right time. In Nebraska, housing inventory, mortgage rates, and market trends vary from month to month.
For example, this year listing prices for homes in Nebraska were lowest in January. On average, homes were $14,285 less expensive. While in July — the month with the highest prices — the listing prices were $12,941 more than the annual average.
In truth, the best time to buy a house really depends on your priorities and situation. Read on to find out which time of year will give you the most options and the biggest savings when buying a house in Nebraska.
If you're interested in buying a home, the first step in the home buying journey is to find an experienced realtor who's an expert in your local market. The right agent can help you find the best house for your budget and priorities - and negotiate a winning offer so you don't miss out on your dream home.
The easiest way to find a great local realtor is to use a free service like Clever Real Estate. Clever matches home buyers like you with top agents in your area so you can compare your options and choose a realtor who's the right fit for you.
You can interview multiple agents until you find the perfect fit, or walk away at any time - Clever's service is 100% free with no obligation. Fill out the form below to instantly request hand-picked agent matches now!
💰 Buy with a top agent, earn cash back!
Buy your dream home with a top local realtor from a trusted brand like Keller Williams or RE/MAX. Keep more money in your pocket by earning cash back on eligible purchases.
Enter your zip code to request hand-picked agent matches in minutes. Compare your options until you find the perfect fit, or walk away with no obligation. Try Clever's free service today!
Best Time of Year to Buy in Nebraska
Right now, Nebraska is experiencing a considerably healthy housing market. However, Omaha currently has a serious housing shortage. There is also a quick turn-over rate, which means homes are selling quicker than some states experience during peak seasons. Buyer demand is currently increasing because residents are losing interest in renting homes.
Aside from the housing shortage in Nebraska, there are no declines in supply and demand during certain seasons. This is great because it encourages sellers to list throughout the year, which helps with leveling out competition among buyers. However, just like most states, Nebraska experiences peak seasons during the spring months.
Homes are currently being listed around $230,000 which is very affordable considering the median household income and job opportunities. During most months of the year, Nebraska's housing value sits around 5% higher than the national average.
The Best Places to Buy a Home in Nebraska
Omaha
Even though Omaha is not Nebraska's state capital, it is the most favorable city to live in according to residents. It's a lively urban scene with quality food choices and an abundance of job opportunities. Home prices are sitting around $170,000, which makes it a very affordable city to live in.
Lincoln
Lincoln is Nebraska's state capital and is home to around 270,000 people. Lincoln is ranked in the top 15 places to buy a house in the United States. This is a great city for people looking to land a new job and live in a decently sized home.
La Vista
La Vista is a quaint little suburb of Omaha and is home to about 16,000 people. Due to its small size, you can expect lower crime rates, thus making the downtown area much safer to live in.
They also have an exceptional public school system, which is great for families.
Bellevue
If you're looking for a town where you can meet friendly people and buy a home for $50,000, Bellevue is for you. The low house prices open the floor for residents to invest in properties and have extra money for renovations. This city is also a relatively short drive to Omaha, which allows residents to take advantage of the city's job market.
Bennington
Bennington is a great town to live in for people that enjoy smaller populations and close-knit communities. It's conveniently located just south of Highway 36, thus allowing residents to make a short commute to the city for work. You really can get the best of both worlds in Bennington thanks to its small-town feel and a short distance to the city.
4 Ways to Get a Great Deal on a Home in Nebraska
Find a Great Nebraska Real Estate Agent
A local real estate agent is going to know the housing market in your area like the back of their hand. They will be able to give you insight into favorable cities and places to avoid. It is not recommended that buyers attempt the buying process alone. Real estate agents are trained to take care of the paperwork and negotiating, so leave it up to them.
Assess Your Needs and Lay Out Your Goals
Once you are in contact with your agent, you'll want to be clear with what you are looking for in a house. Be sure to communicate your budget and don't be afraid to see an abundance of homes, After all, this is probably one of the biggest financial decisions of your life.
Find a Lender and Secure Financing
Unless you plan to buy your home with cash, you'll need to apply for a mortgage. For most home buyers in Nebraska, interest rates are among the biggest factors when choosing a lender. Doing a little upfront research and comparing options to find the best rates could save you tens of thousands of dollars over the life of your loan.
For example, in Nebraska a typical house is worth $189,000. Assuming a 20% down payment, if you took out a 30-year mortgage for 3.5%, your monthly payment would be $674. But if you shopped around and found a 3% mortgage, your monthly payment would drop to about $637.
Getting a mortgage is a big decision – and it pays to shop around! Keep shopping until you find a lender with competitive rates who also understands your goals. Don't get pressured into taking on a bigger loan than you're comfortable with – work with a lender who explains what you're really signing up for.» Get instantly matched with a lender who works in your area.
Negotiate for the Best Possible Price
Once you've chosen your dream property, your agent will help you make and submit an offer. After a home inspection is conducted by a professional, your agent will negotiate terms to make sure you are getting the best deal possible. This is a very important step because home inspections can sometimes reveal discrepancies in home quality.
If you're interested in learning more about Clever or speaking with a top-rated buyer's agent in your area, fill out our online form. A member of our team will be in touch shortly to answer any questions you might and have and connect you with one of our local Partner Agents for a no-obligation consultation.
You May Also Like