With a solid economy, high quality of life, and a booming housing market, knowing how to time the market in Kansas can save you enough money to put a down payment on a second home.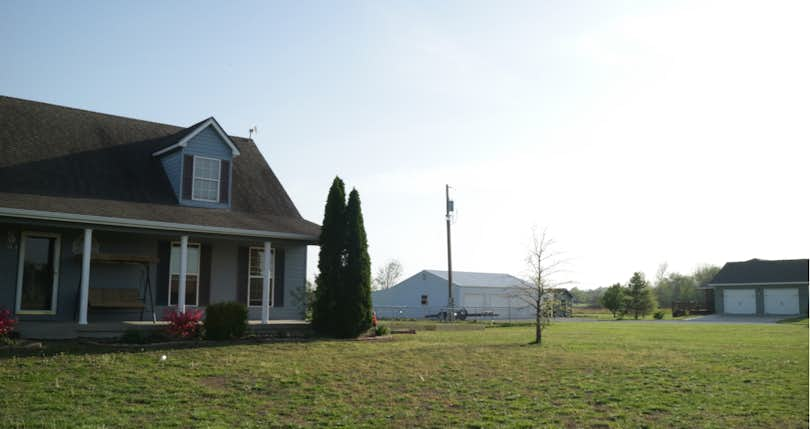 Buying a house is a stressful and emotional process. You'll likely have to spend weeks touring properties, fill out hundreds of forms, and invest a large chunk of your savings to secure the right house.
One way to make buying a house easier is starting the process at the right time. In Kansas, housing inventory, mortgage rates, and market trends vary from month to month.
For example, this year listing prices for homes in Kansas were lowest in January. On average, homes were $24,759 less expensive. While in July — the month with the highest prices — the listing prices were $23,342 more than the annual average.
In truth, the best time to buy a house really depends on your priorities and situation. Read on to find out which time of year will give you the most options and the biggest savings when buying a house in Kansas.
If you're interested in buying a home, the first step in your home buying journey is to find an experienced realtor who's an expert in your local market. The right agent can help you find the best house for your budget and priorities — and negotiate a winning offer so you don't lose out on your dream home.
The easiest way to find a great local realtor is to use a free service like Clever Real Estate. Clever matches home buyers like you with top agents in your area so you can compare your options and choose a realtor who's the right fit for you.
You can interview multiple agents until you find the perfect fit, or walk away at any time - Clever's service is 100% free with no obligation. Fill out the form below to instantly request hand-picked agent matches now!
👋 Find your perfect agent now!
Finding a great local realtor is the first step in making your home buying dreams a reality. Our free service matches you with top agents from trusted brands like Keller Williams and RE/MAX.
Enter your zip code to request hand-picked agent matches in minutes. Compare your options until you find the perfect fit, or walk away with no obligation. Try Clever's free service today!
The Best Time to Purchase a Home in Kansas
The best time to purchase a home in Kansas is likely the tail end of winter, in the February-March period.
Drawing mostly on data from the Overland Park market (which is one of the largest markets in the state, and quite representative of the rest of Kansas), it looks like homes that sold in the month of February closed for 7.8% less than the yearlong average. Aiming for a February closing date could get you an excellent discount.
Continuing in that vein, homes lingered on the market for about 14 days longer than average in the month of March. Statewide, listings in Kansas average about 82 days, so this is a significant increase.
Well-informed sellers know that their odds of selling decrease the longer their home is listed, so as the days drag past, they'll likely be more and more willing to strike a deal. With some savvy negotiating, waiting until March could get you the best possible deal.
The Best Places to Buy a Home in Kansas
Overland Park
Not only is Overland Park one of the best places to live in Kansas, it consistently ranks as one of the best places to live in the entire country. Though home values are higher than the national average, Overland Park posts some of the best public schools in America, a median household income much higher than the national average, and a low crime rate.
Wichita
The largest city in Kansas boasts housing that's much more affordable than the national average (the median home value here is $124,400, as opposed to the national average of $184,700) for a small-town lifestyle in a large-ish city. Though crime rates are higher here than the national average, the cost of living is one of the lowest of any metro area in America.
Topeka
This small city of just over 127,000 offers a suburban family-friendly vibe where your dollar goes farther than almost anywhere else in the country; Topeka has the fifth-lowest cost-of-living in America. Home prices are much lower than the national average, though home values are rising steadily throughout the state.
Kansas City
Not to be confused with its neighboring sister city in Missouri, Kansas City, Kansas offers big-city trappings with a small-town feel, and proximity to the major urban amenities of Kansas City, MO. With home values less than half the national average, barriers to homeownership here are very low.
Manhattan
Yes, there's a Manhattan in Kansas. (There's also a Brooklyn in Iowa.) Manhattan, Kansas, is close to several excellent state parks and nature preserves, and offers home prices and median household incomes roughly on par with the national averages, making it a hidden Kansas gem.
Four Ways to Get a Great Deal On a Home in Kansas
Find a Great Kansas Real Estate Agent
Though it might be tempting to try and take this journey by yourself, you're virtually guaranteed to get better results if you use an agent.
Partnering with a knowledgeable local real estate agent gets you the benefit of their experience and their negotiating skills. They'll have an intimate knowledge of the market, and will probably even have insight into the seller's mindset.
Think of it this way: an agent has negotiated hundreds of sales. They've seen every sort of adversity, surprise, and snag. They know how long the process can take, and they know all the paperwork that's required. They're a partner, a guide, an advocate, and a guardian, all in one.
Assess Your Needs and Lay Out Your Goals
Your next step is to sit down and have a frank, detailed talk with your agent about what, exactly, you're looking for in a home. Not just the number of bedrooms and neighborhoods, but all the little details that will make the difference between "this is acceptable" and "I've got to have this."
Do you want a lot of trees on your property? A pool? Privacy fencing? How close do you want neighbors? What about off-street parking? There are so many questions to answer, but the sooner you answer them, the faster you can start finding that perfect home.
Find a Lender and Secure Financing
Unless you plan to buy your home with cash, you'll need to apply for a mortgage. For most home buyers in Kansas, interest rates are among the biggest factors when choosing a lender. Doing a little upfront research and comparing options to find the best rates could save you tens of thousands of dollars over the life of your loan.
For example, in Kansas a typical house is worth $167,000. Assuming a 20% down payment, if you took out a 30-year mortgage for 3.5%, your monthly payment would be $596. But if you shopped around and found a 3% mortgage, your monthly payment would drop to about $563.
Getting a mortgage is a big decision – and it pays to shop around! Keep shopping until you find a lender with competitive rates who also understands your goals. Don't get pressured into taking on a bigger loan than you're comfortable with – work with a lender who explains what you're really signing up for.

It's easy to start your home buying journey – answer a few questions to get instantly matched with a lender who works in your area.
Negotiate for the Best Possible Price
Your agent will put together a list of homes that fit your budget and requirements. If one of them captures your imagination, you'll want to put in an offer.
Once again, this is where having a great agent comes in handy. They'll help you arrive at a number for the initial offer, based on market knowledge and the specific circumstances. Then they'll engage with the seller agent (or the owner) and attempt to negotiate downwards. Anything from lead paint in the house to a cracked driveway can be used as leverage to get a few thousand knocked off the price. In the end, your agent could save you five figures, or even more.
If your agent's successful, your offer will be accepted, making you the new owner of your dream home. Congrats!
Clever Partner Agents are seasoned, elite performers in their respective markets, with proven track records. Contact us today to set up a no-obligation consultation!
You May Also Like