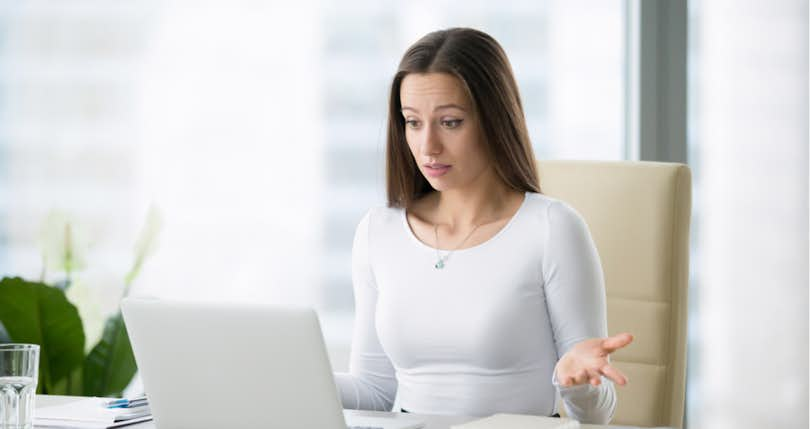 Looking for a new home is an experience that is easy to get emotionally caught up in. You can find yourself really liking a home, and in the process, opening yourself up to common home-buying mistakes. This could result in you buying a home you soon won't want to live in or expensive costs you could have avoided.
You need to act rationally if you are going to avoid falling into the home buying traps so many others have before you. We go through some of the top mistakes people make when house hunting.
Setting Your Spending Limit
It is all too easy to get carried away, imagining yourself living in a property, and working out where you are going to put all your furniture. But, can you actually afford the house you've fallen for? To avoid falling into one of the most common house-hunting mistakes, you should have a full understanding of how much you have to spend.
Hunting for a home that is out of your price range will just bring you disappointment. You should instead begin your search at the lower end of your affordability range and work your way up. If you can find a home that suits your needs for less money, it will mean lower mortgage payments and less interest to pay to the lender.
Mortgage Pre-Approval
You don't really know how much money you can afford to spend on a home until you are pre-approved by a lender. This is a step that shouldn't be ignored unless you already have the money to purchase outright. You may think you know how much you can afford, but the lender is going to have the final say in your house hunting. First time home buyers should be cognizant of their credit scores and history. Getting the best mortgage rate should be a top priority.
One of the best ways to do so is by working on building your credit score. You can start by getting a free credit report from one of the three leading credit reporting companies, including Experian, Equifax, and Transunion. Look over your report and make sure there are no errors. Something negative that should not be there can really impact your score.
Once you have been pre-approved for a mortgage, don't do anything which could alter your credit score. If you apply for a loan or take out finance for something else before closing, you may find your lender denies your mortgage at the last minute.
Getting Help from an Agent
When you have a firm understanding of what you can afford, you should seek the services of a local buyer's agent. They will be looking out for your best interests and will help when bargaining with a seller.
The home seller will have their own real estate agent who will be doing the same. Some buyers make a severe mistake by using the seller's real estate agent. They can offer you no advice or expertise, which is why you hire an agent, to begin with. Going directly to the seller's agent is a mistake many first-timers make.
Don't Compromise on the Important Things
When you are looking for a property that fits your needs, you'll need to make some compromises along the way. This is only natural if you are ever going to find somewhere. Holding out for the perfect home can lead to the process dragging on unnecessarily and could lead to you losing out on potentially great homes.
You have to get the right balance, however, and there are some things you shouldn't compromise on. If you know that you need a certain number of bedrooms, for example, don't, then look at a home will less than you need just because it fits some of your other criteria.
If you like a house, it can also be easy to overlook flaws. You shouldn't go too far down this path, however, as problems with the home could become very expensive. More minor issues can be compromised on. Things like decor that isn't to your taste or simple cosmetic issues should be overlooked if you are to avoid the trap of holding out for perfection.
One of the best first-time home buyer tips is to move quickly on a home you really love, especially when the market is hot. If you don't, someone else will!
Don't Make a Mistake With the Offer
You may feel pressure if there is a lot of competition, to rush your offer. You can then sometimes find yourself in a bidding war. This could lead to you offering more than the mortgage, and your savings will cover, in which case you will need funds from somewhere else or have to back out.
Take a day or two to consider if you want to live in the house and if the neighborhood is right for you. Committing to a home that you later find isn't right for you, is an expensive mistake which will see you moving again very soon.
Never Skip The Home Inspection
In hot real estate markets across the country, many homebuyers are finding extreme competition. One of the things that many buyers will do to sweeten their offer is waive the home inspection. Doing so, however, could be a grave mistake. Unless you are one-hundred percent sure there are no issues, skipping the inspection could lead to severely negative financial consequences.
Nobody wants to get stuck with a lemon, but this is what can happen when you don't follow through with hiring a competent inspector. There is quite a bit to know about home inspections. Buyers would be advised to educate themselves about the process well in advance.
Final Thoughts on Successfully Buying a Home
Committing to purchasing a house is a major life decision, and you shouldn't rely too much on your emotions to guide your actions. Careful consideration will make sure you avoid expensive home buying mistakes that you will later regret. Make sure you spend ample time doing your due diligence before proceeding. Those who don't often regret their purchase decision.