Does the real estate process work differently for a new construction home? What can you expect to be different about it? Let's look at some frequently asked questions about how to negotiate when buying a new construction home.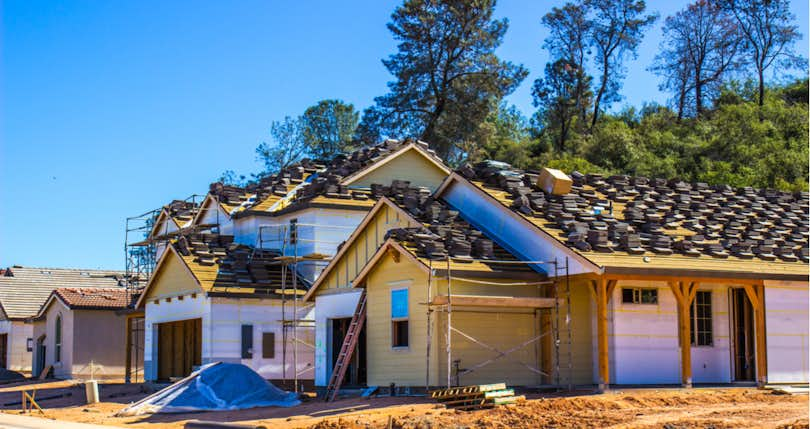 Negotiation is a tricky business in real estate transactions. For many costs, there is a traditional way of doing things. However, virtually everything is up for negotiation. A skilled negotiator can effectively sweeten their end of the bargain.
Negotiation when buying new construction homes is similar to buying any home. Let's look at some FAQs about the process to learn more.
1. Can You Negotiate Price on New Construction Homes?
Price negotiations are more difficult when purchasing a new construction. Builders are reluctant to set a precedent they're willing to negotiate with buyers. They don't want every other interested party in the development seeking the same discount.
But that doesn't mean you can't negotiate.
Be creative and negotiate where it's less obvious. Instead of asking for a price break, ask for a free upgrade or for them to pay part of your closing costs.
Can you negotiate on a new construction home?
Work with a Clever Partner Agent to get the best deal on new construction.
2. Will a New Home Builder Pay Closing Costs?
It depends. Builders often agree to free upgrades or discounted closing costs. In fact they often advertise them in a flashy way. Their offers, however, aren't always a good deal.
Sometimes those offers are contingent upon you using their in-house or affiliated real estate agent for the deal. That's your first warning sign. Your agent should be your representative and get the best deal for you. If they work for or with the seller, how hard will they work to get you the best deal?
A builder may pay closing costs. Just be careful how you go about negotiating it and make sure you don't end up inadvertently financing your closing costs and paying more over the long term.
3. Can a Builder Require a Certain Lender?
Although builders can ask you to talk to their lender and get pre-approved, they can't force you to use a certain lender. Federal law prohibits lenders from paying builders for referrals. There is huge potential for a conflict of interest between an affiliated seller and lender.
However, there is a benefit. Using a lender that has already worked with the builder can help speed the process along and ensure there are no major hiccups. The downside is that the lender may be more concerned with maintaining their relationship with the builder than they are with providing you the best service.
4. Should I Get a Home Inspection on a New Construction?
The house is new, there hasn't been enough time for anything to break. Right? Wrong.
Just because a house is new doesn't mean there is nothing wrong with it. The builder may have cut corners or not built something to code. To avoid any problems later on, you should proceed with an inspection as usual.
In fact, you might even want to do a couple of inspections. Schedule the first one before the house is complete so that the inspector can see inside the walls, etc. The second one should happen after the house is complete, but before you agree to anything you can't get out of.
5. How Long Does it Take to Close on a New Construction Home?
Closing on a home can sometimes drag on longer than you anticipated. Most delays are tied to the buyer's financial situation and how quickly the lender can draw up the loan paperwork. Thus, closing on a new construction home takes about as long as it does to close on any other home.
Expect a typical mortgage loan to take at least 30 days to close. If you're using a first-time home buyer program, especially one with down payment assistance, it could take more like 35-45 days.
6. Can You Move Into a New Construction Home Before Closing?
Your current home has closed or your apartment lease is up. The new construction home that you're planning to buy is sitting there empty while you wait for your close date.
Does it hurt to move in early?
Buyer possession of the home is legal but tricky. As a buyer, you could lose bargaining power if problems come up as the process winds down. Your stuff is already there, making you more likely to stay, so the builder is less likely to grant any concessions you ask for.
There's also an issue with insurance and what happens if the deal falls through. It's better not to open that can of worms.
7. Do You Need a Buyer's Agent for New Construction?
You've got your eye on that new development and you're happy with what you see. Should you hire a buyer's agent if you've already found a new home that you want to buy?
Absolutely.
A buyer's agent does far more than find you the perfect property. In fact, that is only a small part of their job. The rest is to be with you every step of the way, represent your interests in the transaction, and negotiate on your behalf.
Do you think the builder's in-house or affiliated agent will do that?
Buying a New Construction Home
A Clever Partner Agent is a great choice to help you buy a new construction home. They will represent your interests in the transaction and won't cave under the pressure some big developers can leverage.
A bonus for you is that at closing you can get a $1,000 home buyer's rebate on homes that sell for more than $150,000. This benefit is exclusive to Clever clients, so contact us today to learn more!
Related Articles
You May Also Like