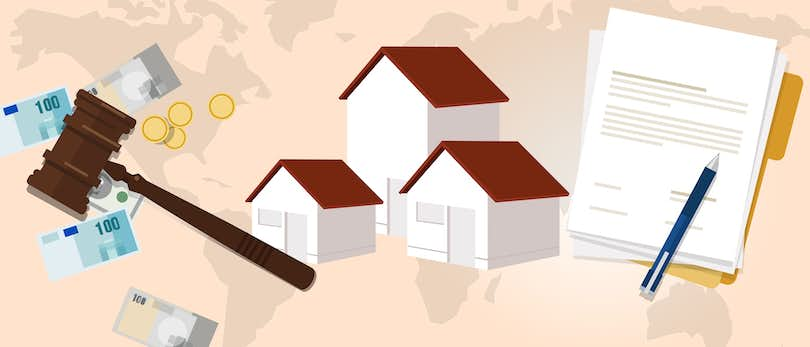 Buying or selling a home can be one of the most significant transactions you'll make. It involves an extensive amount of paperwork, legal jargon, and negotiations that could leave you feeling overwhelmed. That's where a real estate attorney comes in handy!
A real estate attorney specializes in all aspects of property law, from buying to selling and everything in between. We will cover all the essential details about what a real estate attorney does, when you need one, how much they cost, and more.
So if you're considering buying or selling a home anytime soon, keep reading to learn why having a real estate attorney by your side might make all the sense in the world!
What Is a Real Estate Attorney?
A real estate attorney is a legal professional who specializes in real estate law. They have the expertise to handle all legal matters related to buying, selling, or leasing properties.
Attorneys can help with various tasks, such as preparing and reviewing contracts, negotiating deals between buyers and sellers, offering guidance on local laws and regulations concerning real estate transactions, and resolving disputes.
Having a real estate attorney by your side ensures you are well-informed about your transaction's complexities. Your lawyer will explain everything in plain language so that you understand what's happening at every stage of your purchase or sale. Additionally, they will ensure that all paperwork gets completed correctly until closing day.
Real estate attorneys work closely with other professionals involved in real estate transactions, such as mortgage lenders and agents, to ensure their clients' interests are protected throughout the process.
They may even help you locate a property owner for a house you want to purchase.
What Does a Real Estate Attorney Do?
Real estate attorneys provide professional guidance on numerous topics. They could also be involved with disputes over boundaries, zoning regulations, land use, and tax assessments.
One of the primary roles of a real estate attorney is to review and analyze contracts associated with a property transaction. These can include purchase agreements, lease agreements, and deeds. The attorney will ensure that all terms are fair and reasonable for their client before they sign on the dotted line.
Additionally, a real estate attorney may conduct title searches on behalf of their clients to identify any potential issues or liens against the property. This can help prevent costly surprises down the road.
They can also assist with disputes over boundaries, zoning regulations, and land use.
When Do I Need a Real Estate Attorney?
When buying or selling a home, there are certain situations where having a real estate attorney on your team can be extremely beneficial.
One example is when dealing with complex legal documents and contracts that may contain confusing language or terms you are unfamiliar with. Real estate lawyers can help you navigate these documents and ensure everything is in order.
Another instance where a real estate attorney is helpful is if any disputes arise during the transaction process. They can provide legal advice and guidance on resolving the issue while protecting your interests.
If you're purchasing property in a different state or country, local laws and regulations may differ from what you're used to. A knowledgeable attorney who practices law in the area of interest will ensure all paperwork complies with applicable laws.
How Much Does a Real Estate Attorney Cost?
The cost is one of the main concerns for most people. The cost of a real estate attorney can vary depending on several factors.
Location can significantly affect how much you'll pay for an attorney's services. Attorneys in larger cities tend to charge more than those in smaller towns or rural areas due to higher costs of living and operating expenses.
The complexity of your case also affects how much you'll pay. For simple transactions like buying or selling a property without complications or disputes, attorneys may charge a flat fee. However, if legal issues arise during the process, such as zoning violations or boundary disputes, expect additional fees based on hourly rates.
Experience and reputation can also influence an attorney's fees. Established attorneys with years of experience typically charge more than new attorneys just starting out.
How Can I Find a Real Estate Attorney Near Me?
Finding a real estate attorney near you may be easier than you think. One way to begin your search is by asking for referrals from friends, family members, or real estate agents. They may know of a reputable attorney with experience handling real estate transactions.
Another option is to use online directories such as Avvo, FindLaw, and Martindale-Hubbell to find local attorneys who specialize in real estate law. These directories provide detailed information about each lawyer's education, experience, and reviews from past clients.
It's also important to research any potential attorneys you're considering hiring. Check their credentials, review their website, and read any testimonials or reviews they may have online.
Real Estate Attorney FAQs
1. Do I need a real estate attorney for every transaction?
Having an attorney for every transaction is not mandatory, but having one is always recommended when buying or selling a home.
2. How much does it cost to hire a real estate attorney?
The cost of hiring a real estate attorney varies depending on your location and the complexity of your case. It is advisable to get quotes from different attorneys before making a decision.
3. Can I use the same attorney as my agent recommends?
While your agent may recommend an attorney, you must ensure that they have your best interests at heart and you are comfortable working with them.
Final Thoughts
From over thirty-seven years of experience selling real estate, I always recommend my clients have legal counsel. Too many things can go wrong not to have excellent legal advice.
In the grand scheme, they are well worth the cost.