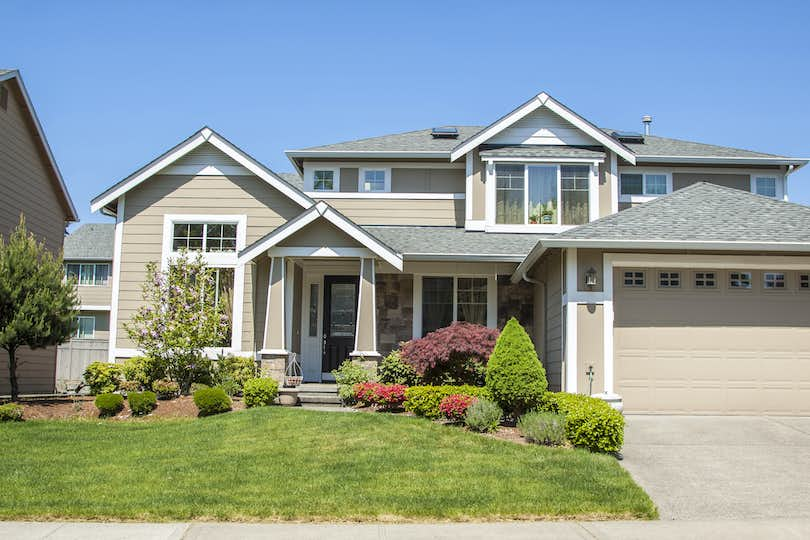 If you think you've found your perfect home when driving through a neighborhood, can you do anything to realize that ownership dream?
Unfortunately, it may not currently be for sale. But if you like the property, there are some things you can do to give yourself a better chance of owning the home.
If you can get in contact with the owner of the property, you might find that they are interested in selling. But how can you find out who is the property owner? Maximum Real Estate Exposure provides some in-depth methods. We will review some of them here as well.
How to Find Who Owns a Property
If you want to know who owns a particular property because you are interested in purchasing it, you have quite a few options. Here are the best methods for locating a home's owner.
The County Clerk's Office
The county clerk or recorder's office will keep records on many different things, including births, deaths, and property ownership. Property ownership is public information, and you can access this through the county clerk's office. You will also receive some history about the property, including previous owners.
The Tax Assessor's Office
You can search for property ownership at the local tax assessor's office. You should be able to determine who owns the property and how much they pay in property taxes. However, keep in mind that you must pay to access documents from the tax assessor.
Title Companies
A title company will help you find the current owner. They are experienced in searching records for ownership information to check for liens or other problems with the title.
Using a title company to search for ownership details will cost you anywhere from $75 to $200 (or more) depending on your location.
Title searches like these are usually performed as part of the closing process to ensure there isn't disputed ownership. With a search like this, you will also find out if there are problems in the title that could cause problems if you eventually buy the home.
Real Estate Agents
Your real estate agent may be able to find out who owns the property. They can access multiple listing services showing if the home is currently listed or has been for sale recently. They can also help you access public property data from the county clerk.
Real Estate Attorneys
If you've tried the previous options without success, a real estate attorney is another option. While they don't have special access to records that may reveal information, they might have ideas for other ways of finding the information you need.
They can also do the same thing as a title company and search the property ownership records.
Online Searches
A simple and quick online search might get you the information you seek. Many websites use publicly available property information that might reveal the ownership details you want to find.
However, there isn't any guarantee that the information you do discover is current or reliable. This might lead to you tracking down someone who doesn't have anything to do with the property.
The Local Library
Local libraries can keep public records or local archives of property ownership records. You might also access the county's property and land records online at the library.
The Direct Route
You can always try knocking on the house's front door you are interested in. Though this won't help if you want to buy a piece of land, you could talk directly to the owner if you knock on the door.
If you don't want to bother the owner by approaching their home uninvited, you could leave them a note with an easy way for them to contact you.
Many potential buyers find off-market properties by knocking on the door.
The Neighbors
If you've tried contacting the owner directly and they weren't home, you can also speak to the neighbors. This will also be an option if you are interested in some land.
The neighbor might provide valuable information clarifying if this is the right home for you. However, you may not want to disturb neighbors, so you can also consider leaving a note in this case.
Final Thoughts
Even if you do get in contact with the owner, there's a very good chance that they won't be interested in selling. But if you really love the property, finding the owner may help you buy your dream home.
Sometimes you don't know when someone has been considering selling their home. Putting in the effort could help you purchase a home that other buyers don't know about.