If you're relying on Zillow to show you available properties during your home search, you could be missing out. Find out where Zillow gets its listings and why you still might need a real estate agent.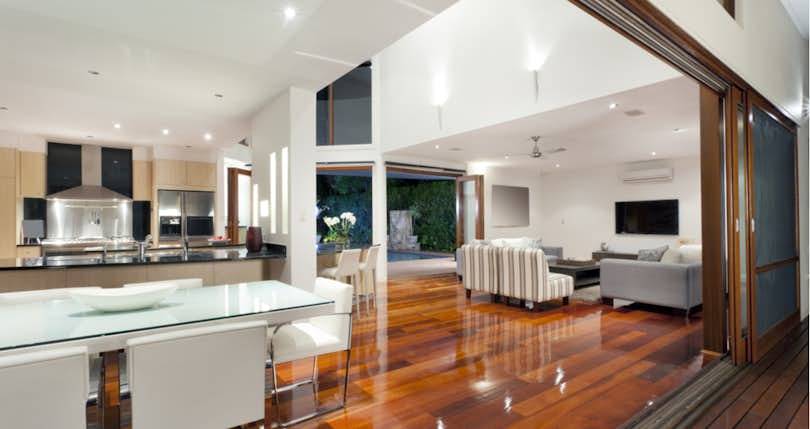 Zillow dominates the online real estate market, with roughly 36 million unique monthly visitors. It's the go-to site for home buyers who want to search the MLS without signing up for a realtor's services, but does that mean it's the best site?
Before you limit your house-hunting search to one website, talk with a top, local agent about the buying options in your area. Having a realtor gets you access to all the great homes, listed or not.
In the meantime, find out the facts about Zillow.
How does Zillow get its listings?
Zillow's listings come from other real estate professionals or an MLS feed. An agent — or their broker — submits the listing to Zillow. Zillow also receives listings from third-party feed providers and the MLS.
The downside is there's a delay between when the MLS is updated and when changes appear on Zillow. You could fall in love with a property on Zillow only to find out it went under contractor earlier in the day.
Sometimes it's better to let your real estate agent find your dream home rather than be disappointed when searching for yourself.
Are all listings on Zillow?
No, not all listings are on Zillow.
There could be a lag between when a house goes on the market and when Zillow's feed pulls it in. If the agent is doing well, they may not sign up for Zillow's services or upload their listings.
In some sensitive situations, such as a divorce or death in the family, the owners may not want the home publicly listed. They could ask their agent to sell it to buyers as an off-market deal. Agents find out about these listings through their network, which is why it pays to work with an experienced agent.
Why do brokerage websites show properties not on Zillow?
Agents submit their listings to the brokerage first. The listing goes up on the brokerage's website, and then appear on Zillow when the broker or agent submits it to them, or it appears on the MLS feed.
Get access to new listings first.
Partner Agents offer on demand showings so you can snag your dream home.
What are pocket listings?
A pocket listing is one that a broker or agent is holding in their back pocket, so to speak. They have a signed agreement with the seller, but the house isn't advertised or put on the MLS.
Sellers may choose to list their home as a pocket listing to test the market. They don't want to list publicly but do want to see what they could get for their house.
Another reason to keep their home off the MLS would be if they're unwilling to negotiate on the price. Buyers often assume that negotiation is a given, or that a seller whose home has been on the market for a while would be open to a lower offer. To avoid that ticking "days on market" counter, the seller may choose to use a pocket listing.
A pocket listing also helps them maintain their privacy. Licensed real estate agents have access to these listings, and can hear about them through word of mouth. These can often be quite desirable properties, so ask your agent if they know of any during your house hunt.
What is an off-market property?
An off-market property is one that isn't listed, period. Its owners might not have any intention of selling. Buyers often find these homes by driving around neighborhoods they like and seeking them out. Then, they write offer letters or call the owners to see if they'd be willing to sell.
While this can help buyers in a seller's market buy a home, it also reduced a home buyer's bargaining power. The current owner knows that you want their property and will have to be incentivized to sell and move even though they hadn't been planning on it.
Clever Partner Agents are experienced in their markets and know about homes on Zillow, the MLS, and pocket listings. Plus, if you work with a Clever Agent, you may also qualify for cash back. To find out more, reach out to get connected with a Clever Partner Agent today.
Related Articles
You May Also Like