Real estate is one of the most steady and profitable investments. And if you're looking to make your investment in Wisconsin, you'll want to make sure you're putting your money in the right market. Discover which cities will give you the best return on your investment.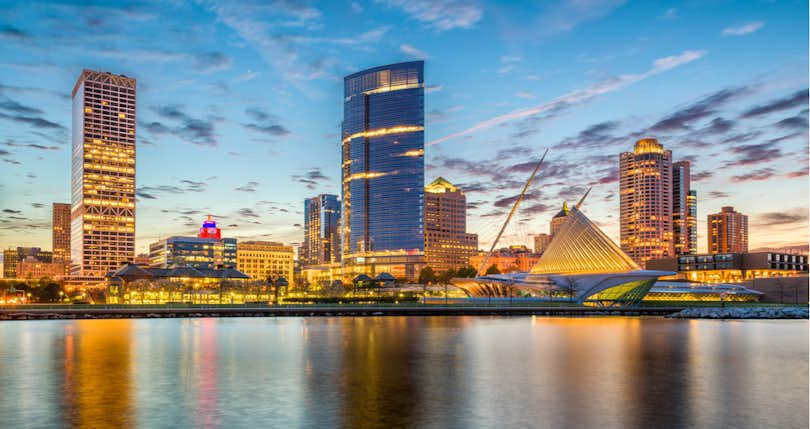 Investing in property can be a smart and lucrative decision. And there's plenty of potential in the Wisconsin housing investment game. However, you do want to make sure you get the most return on your investment and are investing in the right markets.
To make sure you don't end up with more debt and a handful of empty houses or rental properties, there are a few imperative factors you'll want to consider before tackling the Wisconsin housing market.
You'll want to take into account the health of the job market, rental prices, how quickly the city is growing, and exactly who is moving to the city — are they retirees or young families?
All of these factors can play a large role in where you should look to make your investment. To help you decide, here are five of the best real estate investment markets in Wisconsin.
Madison
Madison is a great city for property investments. Not only is Madison the capitol, drawing in countless people for jobs and big events, but the city is also home to the University of Wisconsin-Madison.
College students will always be on the hunt for housing and are willing to pay higher prices for the convenience of being closer to campus. Currently, the median rental price in Madison is $959 which is 22% higher than the rest of Wisconsin.
Rental rates have increased 1.4% over the past year and with a growing population above the national average at 0.8%, you'll see a lot of competition for your rental properties. Additionally, the median home value is $254,500 and is expected to rise 3.5% this coming year.
And even though rental and home prices may be above the state average, with Madison's lower cost of living and steady job growth of 0.9%, more people are able to live here and are looking to stay in Madison for the stability and countless attractions and amenities nearby.
»FIND: Top Real Estate Agents in Madison
---
Looking to invest in real estate? You need a realtor who specializes in investment properties.
The first step in your real estate investing journey is to find a top local realtor with experience helping real estate investors find great deals. The right agent can help you find the best property for your goals and budget — and craft a winning offer so you can stop looking at houses on Zillow and start building wealth.
If you need help finding a realtor who specializes in investment properties, Clever Real Estate can match you with an experienced local agent so you can find the right property and get a great deal. You can also earn cash back when you close on your purchase!
Requesting agent matches is free, and there's no obligation. Just fill out the form below to get agent recommendations sent straight to your inbox!
💰 Buy an investment property, earn cash back!
Buy your investment property with a top local realtor from a trusted brand like Keller Williams or RE/MAX. Get cash back on eligible purchases.
Enter your zip code to get personalized agent matches sent straight to your inbox. Compare your options until you find the perfect fit, or walk away with no obligation
Milwaukee
Milwaukee is another great hub for investors — especially if you're looking to flip houses. Over the last year over 650 houses were flipped with the median price of investing at $87,500 and the median final selling price at $149,900.
However, if you're not looking to flip homes, Milwaukee is still a great place to invest in rental properties. Millennials make up over 80% of rental property tenants in Milwaukee with the median rent price at $830, slightly higher than the overall median rent price of the state.
Millennials are flocking to the city attracted by the job opportunities, the craft brew scene, burgeoning downtown area, and affordable cost of living. And with slightly higher rental prices, you'll be able to get a good return on your investment while still attracting plenty of renters with the more affordable rate.
»FIND: Top Real Estate Agents in Milwaukee
Racine
Your dollar goes further in Racine. The cost of living in Racine is 8% below the Wisconsin average making the city an enticing option for many first-time buyers and millennials on a tight budget due to student loans and rising mortgage rates.
Many young buyers are looking outside the larger metros in order to find affordable housing and Racine poses a great option.
Only about 20 minutes outside of Milwaukee on the beautiful shores of Lake Michigan, potential home buyers and renters will still be close to a large city for jobs and nightlife, but will actually be able to more easily afford their homes.
This is great news as an investor.
More people are coming to the city to seek affordable housing and it's showing as home inventory in Racine is selling quicker than a year ago — days spent on the market is down 13% with a median listing price appreciation of 16% over the last year. There's definitely a demand.
Rental prices have also seen a 4% increase from an average $763 to $796. While rent prices are below the Wisconsin average, as an investor you'll see a steady growth of prospective renters looking for an affordable living situation that's not too far from the bigger metros.
Appleton
Many are keeping an eye on this steadily growing city. With a population density 3336% higher than the Wisconsin average, Appleton residents enjoy a low cost of living 7% below the state average, affordable housing, and plenty of local attractions.
The median home price in Appleton is $137,800 and the median rent is $705, 11% under the Wisconsin average. Even though rent prices are lower than in other cities, Appleton is seeing home appreciation rates on the rise.
Investing in a home here can be a good move looking into the future with year over year appreciation rates at 7.4% and five year appreciation rates at 4.3%.
Especially with the younger demographic in Appleton, a median age of 35 years, you'll have many young buyers looking for lower home and rental prices.
While the city is a bit out of the way from any larger metros, many residents will be looking at Appleton as a great place to put down roots and start a family.
Wauwatosa
Situated only 15 minutes away from Milwaukee, Wauwatosa's great location to a large hub is only part of why you would want to invest in this city's real estate market.
Many people move to this smaller city for job opportunities, local attractions, good schools, and a family-friendly feel. The city attracts millennial home buyers as young married families make up more than 82% of the population, with over half of families with kids under the age of 18.
And while the median home price in Wauwatosa is higher than the rest of Wisconsin at $221,800, the median rent at $978 is also higher than the state median by 24% meaning you will receive a high return on your rental investments.
But before you start buying up property all over the state of Wisconsin you'll want to first partner with an experienced, local real estate agent to help guide you on how to best break into the Wisconsin real estate market and scale a portfolio.
👋 Find your perfect agent now!
Finding a great local realtor is the first step in making your home buying dreams a reality. Our free service matches you with top agents from trusted brands like Keller Williams and RE/MAX.
Enter your zip code to request hand-picked agent matches in minutes. Compare your options until you find the perfect fit, or walk away with no obligation. Try Clever's free service today!
Related Articles
You May Also Like