Are you worried about getting your home ready to sell? With the right tips, you can be on track toward successful open houses and showings with a home that shines for potential buyers.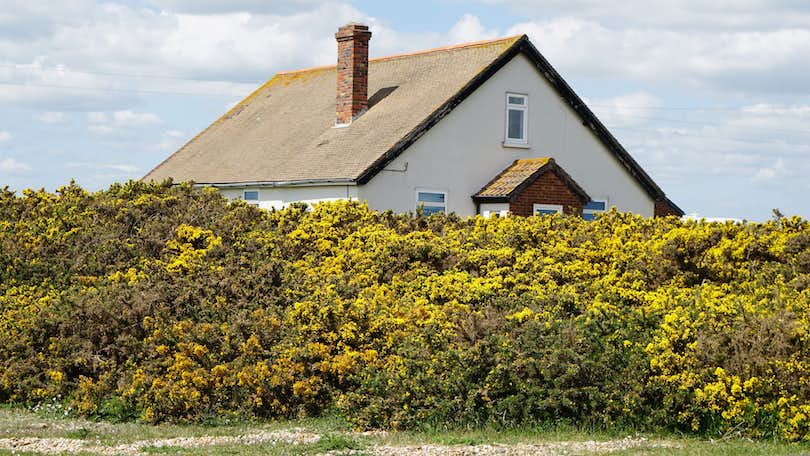 Home sales are projected to rise by 7% in 2021 as the market continues to rebound from the turbulence of 2020 [1]. More millennials are entering the home buying market for the first time, which will lead to increased demand.
Given this increased demand, sellers may only need to make small adjustments to make their houses look appealing to buyers who are already willing to buy into competitive markets.
There's no denying that getting your house ready to sell can be stressful and a ton of work! That's why we came up with the top 18 tips to help get your home in ready-to-sell shape.
If you'd like to skip the repairs and sell your home ASAP, cash home buyers in your area might be the best option. With Clever Offers, a trusted local agent can present you with cash offers for your home. You'll also get a FREE home valuation so you know what your house is worth in its current condition.
1. List your home for the right price
To get an idea of the right price for your home, search local listings on Zillow and find properties that are similar to yours in terms of location, size, and features. This will give you a good ballpark estimate.
Remember, the more quickly you need to sell your house, the more competitive your price will have to be.
You can also contact a local realtor for a free comparative market analysis, or pay for a pre-listing appraisal ($350-$400).
2. Work with a top realtor
Working with the wrong realtor can ruin your sale. Work with a realtor who is informed and can provide helpful services through the entire selling process.
They should regularly monitor the multiple listing services (MLS), know what properties are going on the market, and know the comps for your neighborhood. Good realtors have local expertise that will give you an advantage when you're ready to list your house.
Work with a top-rated real estate agent!
Prepare your house for sale, get top dollar, save thousands on commission.
3. Take professional photos for the listing
With the internet and social media, the first impression of your home is probably going to be online, so you'll want to carve out time to snap some beautiful, high-quality photos of your staged house to accompany the online listing.
It's strongly suggested that you use a professional photography company to take the images, as they'll know what pictures sell the best.
4. Clean up for walk-throughs
Clean like you've never cleaned before, and then keep it that way. Keep your bathrooms and kitchen impeccable, dust and mop, and wash the walls and windows until the day your house sells.
A spotless, clean home will make for a better first impression when potential buyers walk through the door.
5. Depersonalize & declutter
The more personal your space, the less potential buyers can imagine themselves living there. Get rid of a third of your stuff — stash it in a storage unit if you have to.
Clutter includes family photos, collections, travel items, and keepsakes. It's hard for a buyer to imagine their things in the space with yours cluttering every room.
6. Remove polarizing items
Polarizing items include political and religious memorabilia. Many people have strong feelings about these types of things, and you don't want a buyer to pre-judge your home based on your political or religious beliefs. The best solution is to pack these items in storage.
7. Organize closet space
Every buyer is looking for a place to store all their things. Take half of everything you have in the closets and put it in a storage unit. Then, neatly organize what's left in the closets to highlight the home's storage space.
8. Turn all of the lights on
A dark house is just sad. Maximize the light in your home. Take down the drapes, clean the windows, and swap the lampshades and up the wattage in the bulbs. Do whatever it takes to let the light shine down on potential buyers!
9. Make minor repairs
Patch holes in the walls, replace broken appliances, and change burnt out light bulbs. No problem is too small in the eyes of a potential buyer!
Small issues send the message the home has not been well taken care of. They could also indicate to a potential buyer that there is other more costly neglect taking place — like water or mold damage.
10. Move your pets out
Not everyone is an animal lover. If a potential buyer walks in and sees a dog bowl, smells a litter box, or is picking hair off their pants hours after the Open House, they will think the house is not clean.
A potential buyer shouldn't even be able to tell if a four-legged friend lives there or not. Plan and get your furry friend to a pet hotel the day you plan to show the home.
11. Eliminate bad smells
You should be able to eliminate any unpleasant odors after a good clean. Even if it's winter, open the windows and give the home time to air out.
To add a pleasing smell, bake before an open house, or light a fresh-smelling candle. Keep it subtle because anything too overpowering will smell suspicious, like you're trying to hide something.
12. Update the kitchen
Kitchens are probably the most important room in the house. They are also the most expensive to renovate. Investing a few thousand dollars might get you an eighty-five percent return, while a dated kitchen could knock a huge chunk off of the asking price.
One of the fastest and most inexpensive updates is to repaint cabinets. You can buy a Rust-oleum Cabinet Transformations Kit from Home Depot for under $100 and quickly repaint dated cabinets to look bright and modern — effectively adding appeal to your kitchen without spending an arm and a leg!
13. Add a fresh coat of paint
Neutral paint tones appeal to a wide range of tastes and look fresh. Paint also has the power to add light to a dark room. Just resist the urge to be bold (save it for your next home). Inserting too much of your own personality into the space is a bad thing.
If you must add a pop of color, do so with a blanket or flower vase, not the fireplace.
» MORE: Best Paint Colors to Sell a House
14. Add special touches
Fresh flowers, accent pillows, a new welcome mat — these little touches can amp up the welcome factor of any home and go a long way with buyers. You don't have to go out of your way, either. Just a few here and there to make it feel more like home.
15. Always be ready to show
Your house needs to be "show ready" at all times because you never know when a buyer will walk through that front door. You want your home to be available whenever they want to come and see the place. Keep the dishes clean and put away, beds made, and immediately clear clutter. It may seem annoying, but will get your house sold!
» READ: 7 Proven Home Staging Tips That Will Get You Better Offers
16. Leave your house
Removing yourself is the ultimate depersonalization. You want to give buyers the freedom to open closets, inspect the rooms, and ask questions without feeling like they are snooping around. Before someone comes for a showing, open the windows, turn on all the lights, light a candle, and get yourself out!
17. Improve curb appeal
Before they even walk through the door, buyers are judging your house. They should feel warm, welcome and safe as they approach the house. Do some inexpensive upgrades, such as adding light fixtures, replacing the mailbox, or sprucing up the landscaping with some colorful flowers.
18. Clean The Carpets
If you have carpets in your home, they need to be clean before you show your home. This will improve the appearance of your floors and eliminate any nasty odors that are locked in the carpet.
You can save money and rent a carpet cleaning machine or hire professionals — either way, the results will speak for themselves.
Can't deal with repairs? Sell for cash now!
Compare offers from top local companies to the sale price you'd get with an agent. It's free and there's no obligation to continue.
Related Articles
You May Also Like