San Francisco is known for many famous landmarks and tourist attractions. Not only do people enjoy seeing the breathtaking Golden Gate Bridge but they like seeing the unique houses in the city. If you want to see some famous houses, here are seven in San Francisco.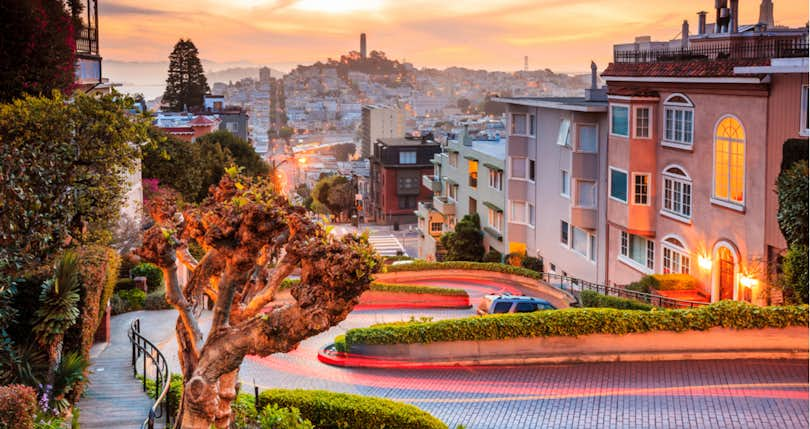 San Francisco is a popular tourist attraction for people in California and all over the world. They have many fascinating sight-seeing opportunities such as visiting the Golden Gate Bridge, Alcatraz Island, Fisherman's Wharf, and Golden Gate Park. Another popular activity for visitors is to scope out some of the famous houses located in San Francisco and admire their history and architectural beauty.
There are quite a few famous houses throughout San Francisco neighborhoods. To make it easier for you to visit them all, here's a list of the seven most famous houses in San Francisco.
Painted Ladies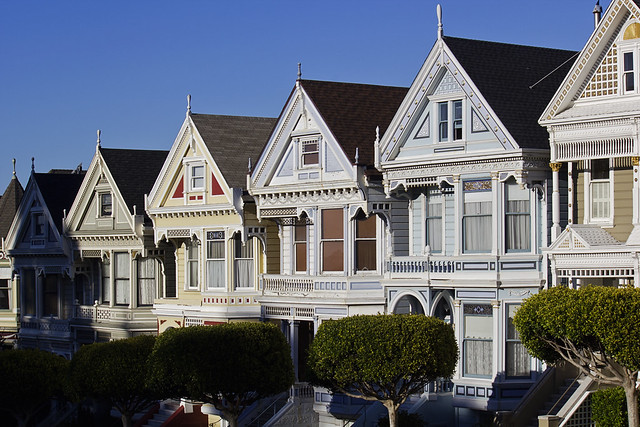 Source: Latteda, Flickr
The Painted Ladies are one of the most photographed locations in San Francisco. They sit on Alamo Square's famous Postcard Row at Hayes and Steiner Streets. If you have never heard of the Painted Ladies, they're a tight, escalating formation of Victorian houses, backdropped by downtown skyscrapers, providing a stunning contrast.
This set of houses is known for being frequently featured in TV shows like the introduction of "Full House." Some people have mistaken these houses for the one that Full House was shot in, but in fact, these houses are just a few blocks away from where the show is based on.
The Full House House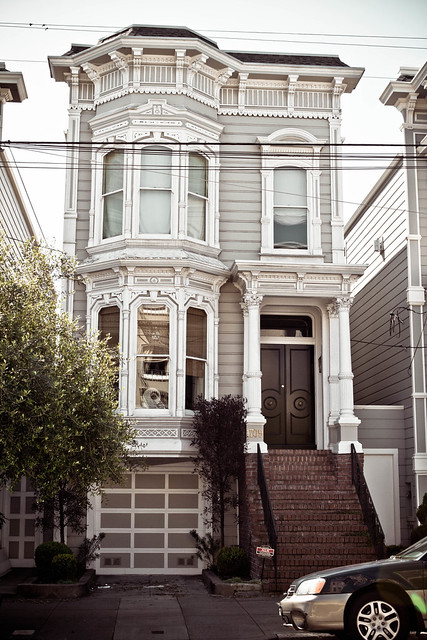 Source: Henry Ngo, Flickr
Speaking of the sitcom darling, Full House was an American show based in San Francisco. Due to its long run of eight seasons and 192 episodes, it gained a lot of popularity among viewers.
While the show was actually filmed in Warner Brothers Studios in Los Angeles, the series shows many scenes of various locations in San Francisco. This house was essentially made famous because of the many exterior shots from the TV show.
That's So Raven House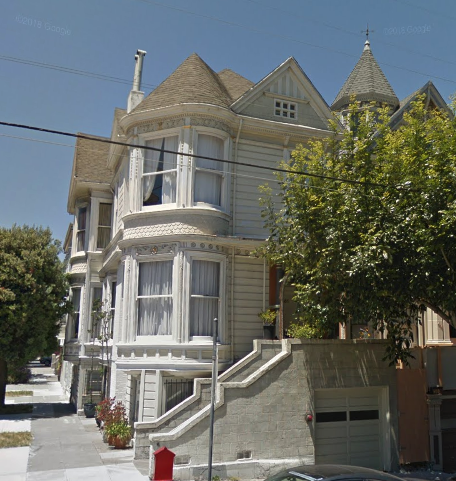 Source: Google Earth, 2019
That's So Raven was a popular sitcom that ran on Disney Channel in the early 2000s. The show is based in San Francisco and constantly featured views of the city.
One of the main camera shots is of a beautiful Victorian style house on Ashbury Street. Since the shows airing, this house has gained popularity among viewers and fans of the television show. While That's So Raven wasn't actually filmed in this house, it is where they filmed the exterior shots.
Charles Manson House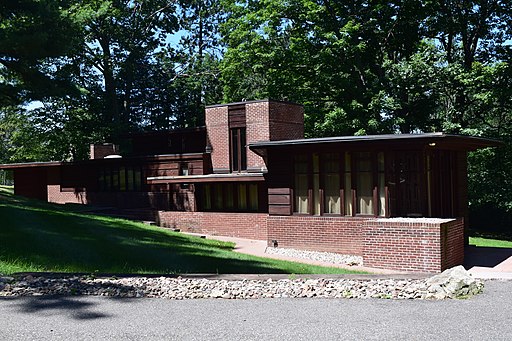 Source: Wikimedia
If you have a passion to learn about true crime and criminals, you've probably researched a little bit about Charles Manson. He was an American cult leader and was famous for forming the Manson Family.
We won't go into the details of his crimes, but he did live in this house — designed by Frank Lloyd Wright — during the Summer of Love in 1967.
The Mrs. Doubtfire House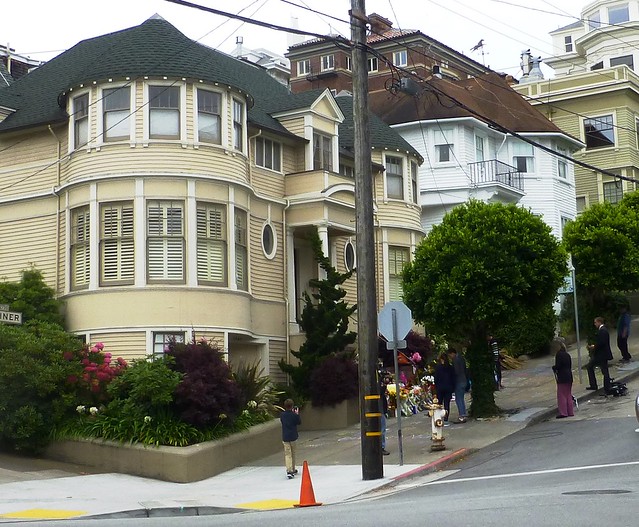 Source: rulenumberone2, Flickr
Mrs. Doubtfire is a 1993 American comedy that featured renowned actor Robin Williams. For fans of the movie and Robin Williams, the Mrs. Doubtfire house served as a memorial to pay their respects after he passed away.
While the movie wasn't actually filmed in this location, it was featured in many exterior shots to paint a picture of what the outside looked like.
Want to buy a famous house?
A Clever Partner Agent can find you a home with an interesting history.
Robin Williams House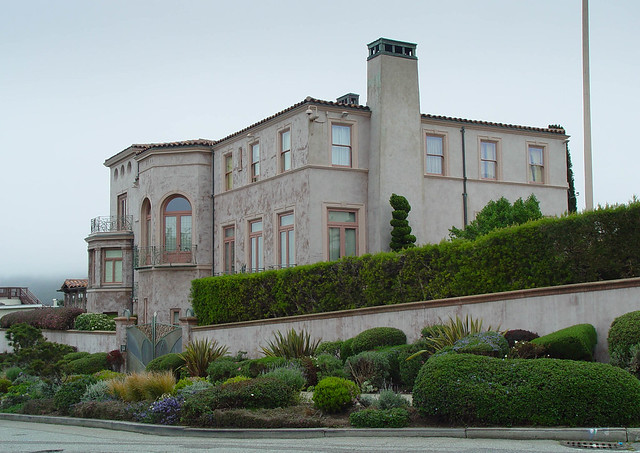 Source: Franco Folini, Flickr
Robin Williams was an American actor and comedian. He is best known for his work in Aladdin, Mrs. Doubtfire, Jumanji, and Night at the Museum trilogy. In 2014, Robin Williams passed away, leaving fans of his work shocked and devastated.
Robin Williams house in San Francisco has become one of two memorable landmarks that fans visit. While you cannot actually go inside this house, fans visit this city to remember the legacy he left behind. It also happens to be located fairly close to the Mrs. Doubtfire House.
The Princess Diaries House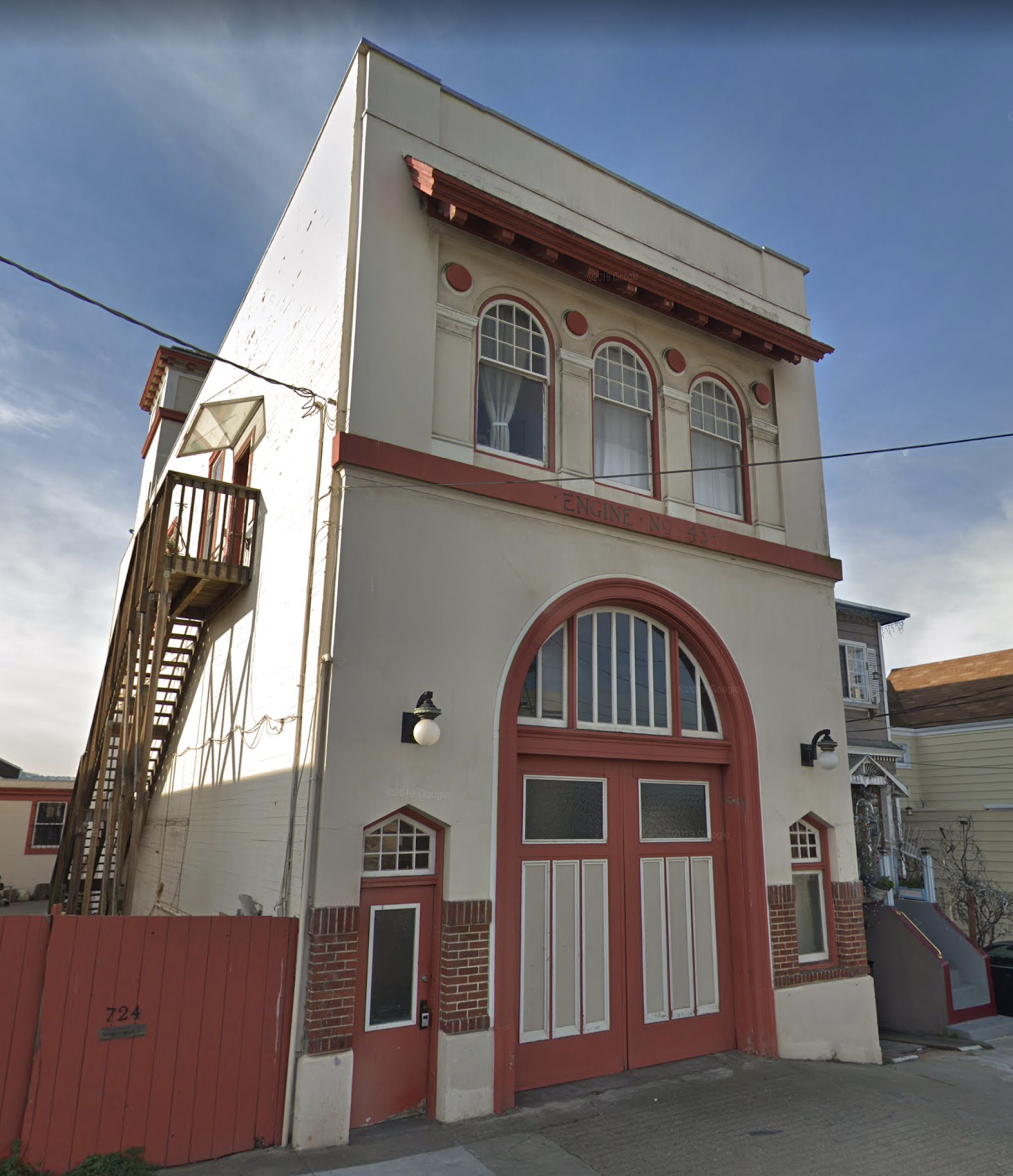 Source: Google Earth, 2019
The Princess Diaries was a popular 2001 American teen comedy. This movie features notable actors such as Julie Andrews, Anne Hathaway, and Mandy Moore. After the successful release of this movie, many fans got to see the various filming locations in real life. After all, the movie is based on Mia Thermopolis's (Anne Hathaway) life in San Francisco.
One of the many famous locations is Mia and her mom's house. They lived in an old firehouse in a southern part of the city. This firehouse is a real, but out-of-commission, fire station that originally opened in 1911 but was shut down and sold in an auction in 1976.
However, in 2014 the house was put back up for sale with an asking price of $2.6 million. Even though the property was purchased, fans can still see the exterior and reminisce on some of their favorite scenes.
Getting to see all of these famous houses is an exciting opportunity for those that are interested in their history. If after seeing these houses you get inspired and want to live in a house with interesting histories, you definitely have a chance.
By working with Clever, you can get matched with a Partner Agent that has extensive knowledge in the area you're searching in. Not only will they be able to tell you which houses have interesting histories and how you can go about buying the house, but they will provide guidance throughout every step of the home buying process.
Related Articles
You May Also Like