First-time buyers in Texas might not be aware of all the fees that are included in buying a house. We've made it easy for you and listed the costs you should expect to see when finalizing the purchase of your house. Keep reading to learn about the anticipated fees that come with home buying.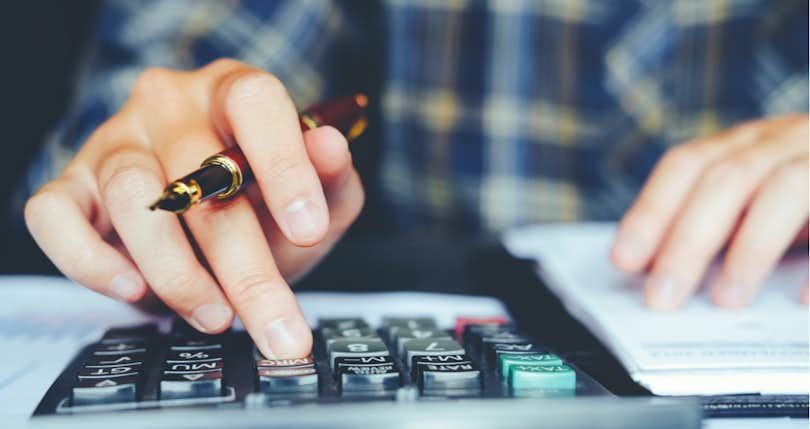 You've possibly found your dream home and are approaching your closing day with some nerves. This is a very exciting time but you also want to make sure you are well prepared for closing day.
On your closing day will most likely be paying some fees like your down payment but you are also in charge of paying your closing costs. Aside from the actual price of your home and your down payment, closing costs are one of the more expensive things you'll have to pay. We recommend that all buyers do their homework and work with an experienced, local real estate agent in order to be prepared before pulling the trigger on a home purchase.
Want to connect with a top-rated, Texas buyer's agent? Clever can help! Fill out our online form and we'll be in touch to answer any questions you might have and introduce you to one of our local Partner Agents for a no-obligation consultation.
» SAVE: Buy with a top-rated local agent, get cash back when you close!
Closing Costs for Texas Homes: What to Expect
According to data from Bankrate, average closing costs in the state of Texas are $2,186, including origination and third-party fees. Keep in mind that this study does not account for a number of variable costs, such as title insurance, title search, taxes, other government fees, escrow fees, and discount points — which means you should expect even more costs down the road.
Typically, buyers will be paying anywhere from 2-5% of the total price of the house. Let's take a look at an example to help you get a better grasp of this. In Austin, the median home value is $389,000, so you can expect to pay anywhere from $7,780 and $19,450.
And while closing costs can be expensive, one of the largest mortgage expenses is the interest rate. Over the life of the loan, a few small percentage points can result in hundreds of thousands of dollars in interest payments.
One of the best ways to lower your interest rate? Shop around and compare lenders! Fill out the form below for a quote from a licensed, local lender – even if you're pre-approved it pays to compare.
Common Closing Costs for Texas Home Buyers
There are a few different types of closing costs that you'll be paying when you buy your house. In order to get you familiar with them, we have outlined what expenses you should expect to pay for.
Loan Origination Fees
Loan origination fees are the charges due to the lender or bank after the creation of a new loan. These loan origination fees are typically 1% of the cost of the mortgage amount. These fees can be negotiated depending on the risk factor of the loan and if the borrower is credible.
Discount Points
Discount points are a type of prepaid interest that can be bought upfront to reduce the interest rate charged by the bank. These fees are negotiable and may be covered by the bank.
Appraisal Fees
Appraisal fees cover the cost for a professional appraiser to come out and assess the home's value. They are typically required by lenders and can range anywhere from $300 to $500 depending on some property characteristics like size, location, and property type. Even if the lender doesn't require it, it's recommended to have one done so you know the fair market value and don't overpay.
Title Insurance
Title insurance is a type of indemnity insurance offered by title companies that insure against losses resulting from defects in the title, such as liens, outstanding taxes, mortgages and violations belonging to previous owners.
A title search is used to ensure that the property is free and clear of any and all obligations and that no party has a claim on the house because of unpaid dues, legal suits, and other factors. Title insurance can be up to $252 and a title search can range from $75 to $100.
Prepaid Costs
When a buyer gets their loan, the lender might require them to pay costs like property taxes and homeowners or rental property insurance in advance. The lender will list these costs in an estimate of closing costs called The Good Faith Estimate. This is given to the buyer no more than three days after applying for a loan.
Recording Fees
Lucky for you, Texas does not impose any taxes or fees on the transfer of the real estate. Typically, states will charge somewhere around $.55 for each $500 of value.
Survey Fee
The survey fee pays for a surveyor to come out and show the exact boundary, location, and legal description. This fee ranges anywhere from $338 and $670 and depends on property size and location.
Credit Report Fee
When your lender pulls your credit to get you qualified for a loan, this cost is typically around $50 to $60.
Other Costs to Consider
It might come as a surprise that there are still more costs that you'll need to know about. However, it's really in the buyer's best interest to completely understand all the financial implications that come with buying a new house before it's too late.
Homeowners insurance
Homeowners insurance is vital for homeowners to have because it covers possible damage to your home. Your first year's insurance is often paid at closing. Texas's annual premiums for homeowners insurance are around $1,945, making it the seventh most expensive state in the country for home insurance. How much you will have to pay can vary a lot depending on your home's size, your assets, and your home address.
Property Taxes
Property taxes are a large source of funding for the city, county, and state governments. The taxes are determined upon a percentage of the assessed value of the property. Property taxes are frequently negotiated because the different boards, councils, and legislatures meet to decide the appropriate rates.
Texas' effective property tax rate ranked sixth highest in the country and costs the typical homeowner about $1,500 a year. This is important to consider when choosing to buy a home because that cost can come out to a whopping $125 a month, just in property taxes.
Utilities and Maintenance Costs
Despite having high property taxes and homeowners insurance premiums, the basic cost of living and utilities are fairly low in Texas. One month of utilities (heating, electricity, gas) sits around $174.
We don't think it can be stressed enough that as a potential homeowner, you need to completely understand every financial responsibility that comes with owning a home. Knowing what costs are coming around the bend should help give you an idea of how much you'll need to set aside for closing costs.
How to Save on Closing Costs in Texas When Buying a Home
There are a few ways that you can save on closing costs when buying a home. Something to consider is possibly taking advantage of closing cost assistance programs. In Texas, you have several options you may be eligible for.
5 Star Texas Advantage Program (SETH)
5 Star Texas Advantage Program provides eligible homebuyers down payment and closing cost assistance when purchasing a home. Borrowers have several options then will select the amount of assistance and loan option that best meets their needs.
For Conventional loans, the maximum amount of assistance provided is their 5% Grant, which is 5% of the total loan amount. Borrowers using the Freddie Mac/Conventional mortgage Option meeting their Affordable Income Subsidy Limits may be eligible for an additional Grant up to $2,500 of the loan amount.
Home Star Program
The Home Star Program provides up to 4 percent of the total loan amount in the form of a down payment assistance grant, in conjunction with a 30-year fixed rate FHA, VA, USDA, or conventional mortgage loan. This is another program that is run under the 5 Star Texas Advantage Program (SETH).
Additionally, you can save even further on closing costs by negotiating with sellers. An experienced real estate agent will be able to assist in the process and can work to get you a more manageable deal when it comes time to close on your new home.
To top it all off, Clever offers eligible buyers cash back after closing. We've got you covered!
Find out if you qualify for Clever Cash Back!
Eligible Clever buyers get a check with money back after closing.
Related Articles