If you're trying to sell your house and find out that you have unpermitted work, there are certain things that you need to do immediately. If you sell a house that has unpermitted work and don't mention it to the buyer, you can be sued. Read on to know what you need to do.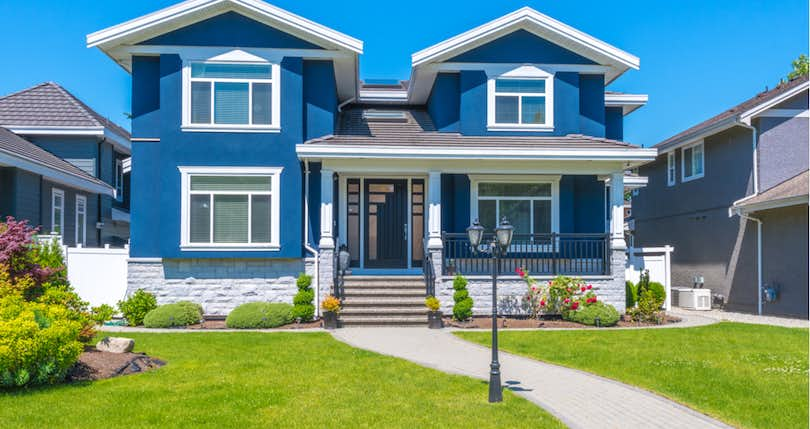 It is common today to find houses with unpermitted work. If you're a homeowner and you've just found out that your home has unpermitted work, you're really not alone. However, if you are looking to sell your home, there might be a few things that you should be aware of.
Selling a home without the relevant work permits can have major financial and legal implications. If you don't inform the buyer about the missing permits, you can be sued, and that's a whole new mess.
Also, it's not just about the work that you've undertaken since purchasing the house. You also have to take into account the work that was done before you began ownership of the property. The onus of all the paperwork when you're selling is on you.
So, it's critical to understand what unpermitted work is and everything else about it before you sell your house.
What is Unpermitted Work?
Any work that's done on your house without obtaining relevant paperwork or permits is unpermitted work. Some common unpermitted work includes building a room that is not in the blueprint, such as basements.
Why Your Home Might Have Unpermitted Work
You may not even know that there's unpermitted work in your home. Here's how you could have actually ended up buying a home with unpermitted work.
House Permits Are Relatively Expensive to Acquire
House permits aren't cheap and the previous owner of the home might have not bothered with getting them in the first place. In such cases, it's always a good idea to contact the previous owner and see if there's a way to work this out.
Home Construction Laws Are Constantly Changing
This could have happened with the previous owner or with you. The fact is, laws that govern permits change all the time. Home construction laws are also very local. So, keeping up with them isn't always easy.
Some Homeowners Intentionally Skip Permits
This is a case where the previous homeowner has deliberately lied to you in order to save some money on permits. Obviously, there's no definite way to know if it was intentional, but again, it's best to get in touch with the previous owner and get things sorted.
While all these steps might seem tedious and expensive, the fact is that they're not as expensive as you might think. Also, it's crucial that you get to the bottom of things, and ideally, get all the permits you need.
How to Sell a House With Unpermitted Work
Now, the only way to know if your home has unpermitted work is to go through the records and check if all the repairs have permits. However, there's a chance that you might miss some.
You can always consult with your real estate agent once. They deal with hundreds of homes and will know the exact work that require permits in your area.
Also, you need to check the house plan to see if there are additional rooms not indicated in the drawing. If the original homeowner didn't get the correct permits, you need to find out from the authorities.
Local authorities have records of home construction activities within the neighborhood. From the files, you can find out if the house permits were paid or not. You should do all that before placing the house in the market.
The authorities insist on issuing house construction permits to serve as proof of safety, which is why they're so important.
How to Sell
Selling the House As-is
While selling the house as-is takes a shorter time, it comes with several drawbacks. Most home buyers would rather not purchase a home with unpermitted work. Some may buy the house, but at a lower price after demanding substantial discounts.
Selling a home without disclosing all the unpermitted work is a bad idea. The buyer may take you to court if you do so. Additionally, you should also reveal all the defects of the house when listing it on the MLS.
You should specify the rooms with unpermitted work to buyers. For instance, if you have two kitchens instead of one, you should specify the one not present in the blueprint during a sale. However, the market value of the house will drop.
On the other hand, there are people who will try to take advantage of the fact that your home has unpermitted work. They are willing to go through the hassle but will ask the home for very low prices.
The best way to avoid this is by hiring an expert real estate agent. They know exactly how much the value of a home drops when there is unpermitted work. If you're worried that paying for an agent to sell a low-value house is going to be expensive, there are agents who'll charge a flat fee.
This way, you don't have to worry about high realtor costs.
Getting a Permit Before Selling the House
Besides selling the house as-is, you can also get the relevant house permits by yourself. But before that, you should evaluate the costs you are likely to incur to get the permits. The costs of permits are different in every state and city.
You should consult the local authorities to help you evaluate the extent of the unpermitted work. Once you fill out an application, local authorities will appoint an inspector to scrutinize your blueprint and structure.
If there are fundamental problems, the inspectors will ask you to hire professional architects to draw a new plan for the building. The officers will then review your request and give you the permits upon approval.
The disadvantage of this option is that you will have to pay all the costs by yourself even if you are not accountable for the unpermitted work.
Why You Need a Real Estate Agent
If your home has unpermitted work and you're looking to sell it, the best way to go about it is by hiring an experienced local real estate agent who knows exactly how to sell these houses. They know how much the value will drop and they know who to market these houses to.
One way to hire a great real estate agent is to get in touch with a Clever Partner Agent. They are full-service agents who work for a 1.5% listing fee ($3,000 minimum).
Given that Clever only partners with the very best agents in any area, you can rest assured that your home will sell fast and fetch top dollar.
Related Articles
You May Also Like