If you live in a less-than-nice neighborhood, it can harder to sell your home. What are the tips and tricks to get people into your open houses and making offers? Start off by hiring an experienced local agent to get you on the right path toward listing your home for more.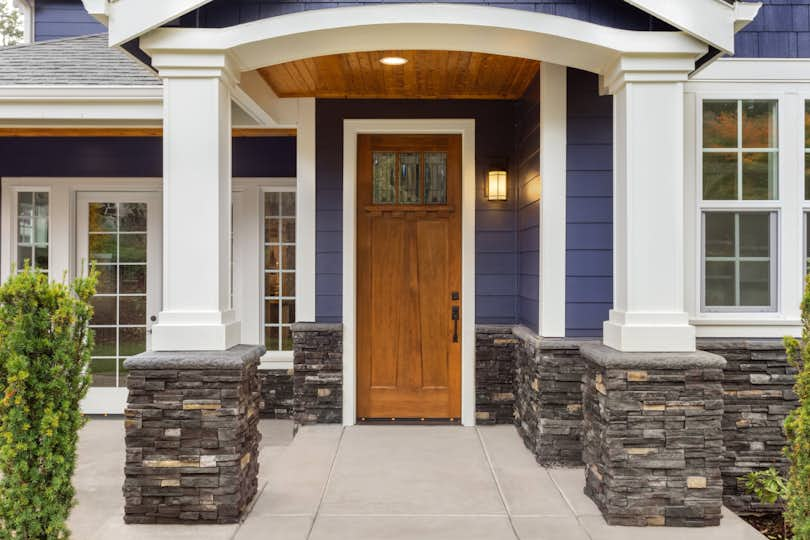 Updated: May 8, 2019
In theory, even the most difficult-to-sell houses will eventually get an offer, but that doesn't necessarily mean a happy ending for the sellers. In a perfect world, that offer would always be well over asking price; unfortunately, the reality is that when selling a home, you often have to contend with factors that are simply beyond our control — like the neighborhood your home is located in.
Clever Partner Agents are local market experts, and highly experienced in selling homes in any kind of neighborhood. While realtors can't discuss demographic data, they can help you market your home and attract ideal buyers.
Get in touch with Clever to connect with a top agent who can help sell your home for top dollar and save thousands in the process — regardless of its location, condition, or any other circumstances that might make finding a buyer a bit more difficult.
Here are our top tips on how to sell a house in a bad neighborhood.
How to Sell a House in a Bad Neighborhood
There are a few things you can do when you have a great house in a not-so-stellar neighborhood. The first things you'll want to do is find the best real estate agent for the job, up the curb appeal, and price accordingly.
Find the Right Real Estate Agent
If you are selling your house FSBO, you may want to re-think that. Selling your home yourself is difficult, but the rough neighborhood will make the task significantly more difficult. Consider using a real estate agent who has a history of selling homes in your area.
If you are using a real estate agent, make sure the lines of communication are open and they aren't costing you the sale to save their pride. Some real estate agents don't want to drop their price because they feel they're "right" while others are just plain inexperienced. In both cases, your real estate agent isn't taking the necessary steps to sell your house and it needs to be talked about.
Sit your real estate agent down and talk strategy. Ask them a few questions such as:
How long has the home been on the market?
What are they doing to market the house?
What are other housing markets doing? (make sure to ask for data on this one)
Is it time to consider a price drop?
If the agent's answers don't line up to what you were promised or it's clear the agent is either unwilling or unable to make the sale, you may want to get a new agent.
Selling a house in a bad neighborhood?
Work with a top agent, sell for more, save thousands on commission.
Up the Curb Appeal
You can't control the area your house is in, but you can control how much of it is seen from your house.
Create a privacy screen by planting some shrubs or trees along the property line to provide a bit of privacy. Plant some colorful flowers, and make sure your house and yard look great.
If the neighboring yards are part of the problem, you may consider asking them if you could mow their lawn while your home is on the market.
While you're at it, make sure to take potential buyers along the "scenic route" when coming to your house. Where ever you give directions to your house (MLS listing, fliers, in person) make sure they go by the nicest yards and houses in the area.
The route may not be the most direct one to take to your house, but it will provide them with a more optimistic view when they arrive at your place.
Disclose Everything
It's not ideal to have a telephone pole in your yard-- but if it's a determining factor in a sale, honesty is the best policy. Take a picture of the "problem areas" if you can see them from your house. Make note of it in the description as well.
As you are disclosing the issues of the house, balance it out with the perks of the place. If the neighbor has a car on cinderblocks next door, show the view of the mountain from your living room or highlight the peaceful oasis you've created in the backyard.
Don't have a selling feature? Create one. Even if it's just a great starter home for a family or freshly painted exterior, you want to offset the faults with incentives.
Hold Open Houses
Holding open houses is a great way to bring in a few extra potential buyers. Advertise for the open houses a few days in advance in local gathering spaces such as your library and social media groups.
Make the house as inviting as possible. Bake some cookies in the oven, send your dogs out for the day (preferably somewhere off the property), and clean it up. You may even consider moving out of the home and getting it staged for showings.
A staged home provides a blank slate for potential buyers to see themselves living there.
If the downside to your neighborhood is loud neighbors or crowded streets, try to hold the house open during the times that those events aren't taking place. It's easier for a potential buyer to overlook a crowded street as a possibility in the future rather than the obstacle that made them late to a showing.
🏡 Sell or Buy a Home with Clever and Save Thousands!
Enter your zip code to see if Clever has a partner agent in your area!
Offer Incentives
Offering incentives is a great way to get interested parties even more interested. Credits toward repairs, closing costs covered, and other offerings can be extremely tempting to buyers who need them.
If you're feeling generous and are up to the task, you could even offer owner financing options. This puts the bulk of collecting the money on you, and you wouldn't have the money from your sale right away, but it has worked well for many others in the past.
Drop the Price
As we mentioned at the beginning of the article-- every house sells for a price, but not necessarily the one you want.
If your home has been sitting on the market for a while without any bites, it may be due to your price. Speak with your real estate agent about dropping the price to add incentive to potential buyers.
While this is the last resort for many sellers, dropping the price can open the home up to a new range of buyers. For the right price, you won't have to hold open houses or stage and professionally clean it. You won't even have to approach the neighbors about cleaning up their yard.
If you do plan to drop your price, be especially careful not to make renovations to your property. Many times people will remodel the kitchen or add an extra room as an incentive for people to buy. If the neighborhood is bad but you've added a $20,000 kitchen, you may never see a return on your investment.
When figuring out how to sell a house in a bad neighborhood, keeping costs low is key. Certainly, clean up your house and get it as nice and ready as possible for potential buyers, but don't put work in that doesn't add value to the house. For a list of things that do add value to your house, check out this article.
Selling a great house in a bad neighborhood is tough, but you can do it. By making sure you have a top, local agent working with you and you'll get your house sold in no time. Call us today at 1-833-2-CLEVER or fill out our online form to get started.
[homeseller-guide]
Related Articles
You May Also Like