Closing costs can quickly add up when selling your home. This guide looks at typical closing costs in Jacksonville, FL and what you should expect to pay for when it comes to closing day.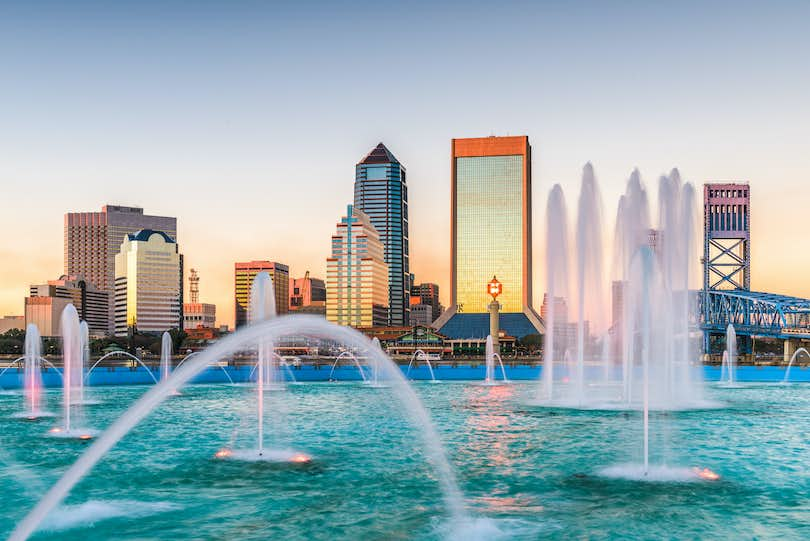 If you're considering selling your Jacksonville home, you'll need to know how much to expect to pay in closing costs. Closing costs are the fees homeowners have to pay when selling their home and can vary depending on a number of things.
Sellers in Florida should expect to pay around 1% to 3% of the total sales price in closing costs, for things such as title and recording fees, property taxes, and loan payoff costs. In addition to this, sellers in Jacksonville will pay another 6% of the total sales price in real estate commission.
If you're concerned about real estate commissions eating into your sale proceeds, you do have options to keep more money in your pocket after closing. Save thousands in commissions while still getting a full-service listing experience.
Clever Partner Agents are highly vetted, top-performing, local agents who can save you up to 50% on your real estate commission costs.
Learn more about ways to pay less on closing day and get connected with an experienced local real estate agent.
What are closing costs?
Once you have negotiated with your buyer and made it through the inspection period and appraisal, the final step in the sales transaction is closing. You'll sign all of the relevant legal documents and transfer ownership of the property to the buyer.
Typically closing is handled by a designated title company or a real estate attorney, but also involves the services of other real estate professionals.
Closing costs are the fees incurred by sellers and buyers when finalizing a real estate transaction. Sellers in Jacksonville can expect to pay around 3% of the total sales price in closing costs. Sellers should also budget for an additional 6% of the sales price to be paid in real estate commission at closing.
Save money without giving up the full-service experience.
Clever partners with agents who can save you up to 50% on commissions.
How much are closing costs in Jacksonville?
Closing costs vary due to differences in local government taxes and recording fees. Sellers in Jacksonville can expect to pay between 1% and 3% of their homes sale price. Considering the median home value in Jacksonville $179,300 as of September 2019, sellers should expect to pay from $1,793 to $5,379 in closing costs.
Buyers closing costs tend to be focussed on the financing of their purchase, and include additional fees that sellers don't pay, such as the loan origination fee, appraisal, and survey.
How to Calculate Your Closing Costs in Jacksonville
To calculate your seller closing costs in Jacksonville, you need to factor in several county-specific fees, including the documentary stamp tax rate and the property taxes you owe.
In Jacksonville, the documentary stamp tax equals $0.70 per $100 of your property's sale price. Property taxes in Florida are paid in arrears, meaning you pay taxes for a time period after it's passed. Therefore, you will also be required to credit the buyer at closing for the taxes that you owe.
Sellers can get an idea of the closing cost amount they may have to pay by taking the desired sales price of their home and multiplying it by 3%. For a more accurate idea of your potential closing costs, you should ask your designated title agent for a quote that includes your taxes and doc stamp.
What's included in Jacksonville closing costs?
There are a number of closing costs, and while typically buyers are responsible for one set and sellers for another, who pays what is up for negotiation. A buyer's offer can request that the seller cover expenses normally paid by buyers. Because of this, it's essential to be familiar with all closing costs and how much they run.
Property Taxes: Varies
Property taxes are paid in arrears in Florida; therefore, seller's closing costs typically include a prorated property tax credit given to the buyer.
Transfer Tax: Varies
Known as the "documentary stamp" in Florida, in Jacksonville the transfer tax rate is 70 cents per $100 of the deed. On the median home value of $179,300 in Jacksonville, the doc stamp would be around $1,255.
» MORE: Learn about Florida Transfer Taxes
Title Insurance: $972 on the median home value of $179,300
Title insurance in Jacksonville is based on a rate determined by the state of Florida. On purchase prices up to $100,000, it's $5.75 per thousand. Anything over $100,000, is $5.00 per thousand.
Title Search: $300-$600
A title search is an examination of the property's ownership. It searches for anything that may cloud the title, such as outstanding liens or encumbrances.
Mortgage payoff and prepayment penalty (if applicable): Varies
The remainder of your property loan is due at the time of closing. Some loan terms include a prepayment penalty for paying your mortgage off early. Contact your lender to find out if you have a prepayment penalty and how much it is.
Other costs: Varies
Additional costs can include outstanding homeownership bills such as HOA dues (if applicable) and utility bills.
Other Home Selling Costs in Jacksonville
Other closing costs to take into consideration include purchasing a home warranty for the buyer. This is particularly useful if there are parts of your home that may be aged, such as the HVAC unit. Offering a warranty can also make your property more competitive in the market.
Home warranty costs vary depending on the size and age of the home, and according to Bankrate most homeowners spend between $243 and $1,702.
Other closing costs to consider are ones associated with the buyer's financing. For example, some loan types require additional conditions to be met, which can increase sellers closing costs. For instance, VA loans require a termite inspection that the seller must pay for.
Sellers should also note that any real estate agent commission due is also paid at closing, in addition to the costs listed above. The average real estate commission in Jacksonville is 6% of the total sales price and is usually split equally between the listing agent's brokerage and the buyer's agent.
» LEARN: How much it costs to sell a house in Jacksonville
Who pays closing costs in Jacksonville?
Typical Seller Closing Costs
Seller's closing costs vary depending on where your home is located and your individual sales agreement.
Some closing costs are negotiable between the seller and the buyer, but others such as recording fees and transfer taxes are determined by the state of Florida and the city of Jacksonville.
For an accurate idea of your specific seller closing costs, consult your sales contract and your title agent or real estate attorney. Here are the typical seller closing costs in Jacksonville:
Title examination
Title insurance
Transfer tax
Recording fees
Settlement fee
Loan payoff
Loan prepayment penalty
Other outstanding homeowner costs
Typical Buyer Closing Costs
Buyers closing costs differ to sellers, especially when financing the purchase. Closing costs for buyers tend to be much less if they are paying in cash. Here are typical buyer closing costs to expect in Jacksonville:
Credit report fees
Title search fee
Financing fees (e.g., loan origination fee)
Title insurance (for the lender)
Home inspection fee (often paid before closing)
Appraisal fee
Survey fee
Settlement fee
Should you pay the buyer's closing costs?
According to Zillow, Jacksonville is currently a hot seller's market, which typically gives sellers more power in sales negotiations. Still, offering to pay part of the buyer's closing costs can benefit the seller. Although it may seem counterintuitive, paying part of the buyer's closing costs can free up their finances so they can present a more competitive sales price.
When in a buyer's market, sellers can consider sweetening the deal by offering to pay part of the buyers closing costs, this can also increase the potential buyer pool and chances of a competitive offer.
If the inspection period reveals issues, sellers may benefit from crediting the buyer for the estimated repair value; this can help to cover the buyer's closing costs and keep the deal together, while also saving the seller the hassle of completing the repairs themselves.
When considering paying buyers closing costs, sellers should be aware that some financing options limit the amount the seller can credit the buyer. For example, FHA loans do not allow sellers to give concessions greater than 6% of the agreed sales price.
Key Takeaways for Jacksonville Home Sellers
Here are a few key takeaways that homeowners should keep in mind when selling your home in Jacksonville:
Closing costs vary: Sellers in Jacksonville can expect to pay from 1% to 3% of the total sales price in closing costs; however, this can vary depending on your sales contract and what you negotiate with the buyer. To get an accurate idea of your closing costs, ask your title agent for an estimation.
Real estate commission is additional: Closing costs typically don't include the realtor commissions, which in Jacksonville averages an additional 6% of the sales price.
If you want to learn more about closing costs and what you can expect to pay when selling your home in Jacksonville, reach out to an experienced real estate agent or real estate attorney, who will be able to tell you how your closing costs will impact your sales proceeds.
Also remember, the agent you choose can save you thousands on closing day.
Clever partners with the best agents across the country (including in Jacksonville) to provide sellers with top, full-service agents. For a low, flat fee of 1.5%, you can list with a Clever agent and save up to 50% on commissions.