Home warranties can save homeowners big bucks in home repair costs. If you aren't sure about getting a home warranty or have any questions about them, we've got you covered. Here are some of the most frequently asked questions about home warranties.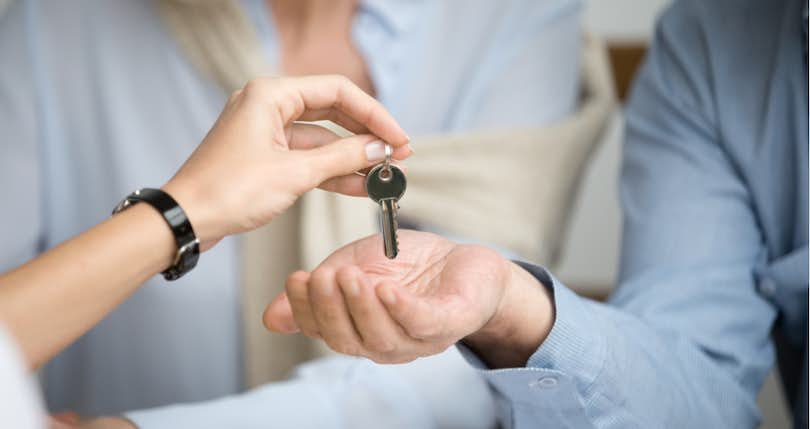 A home warranty, also known as home repair insurance, helps to cover the cost of repairs to a home and its major appliances. If it's the middle of the winter and your heater goes out, you'll definitely wish you had a home warranty. Homeowners should strongly consider getting a home warranty to cover any unexpected costs of major repairs and save you thousands of dollars.
If you are buying a home, it's always a good idea to make an early decision regarding your home warranty coverage. An experienced real estate agent should be able to answer any questions that you have about home warranties in your area. However, buyers are encouraged to do their own research on home warranties to see if they fit their needs.
FAQs About Home Warranties
Is it worth having a home warranty?
A home warranty is a good idea for homeowners who cannot comfortably afford to cover the costs of major repairs or appliance replacements out of pocket. These costs could amount to thousands and are often sudden and unpredictable. If you own an older home with older appliances and systems, then a home warranty is a great investment.
The bottom line is that having a home warranty can save you money in the event of an emergency repair to your home systems or appliances. If you are a homeowner who doesn't want to take out a home warranty, you should be sure to have money socked away for any emergency repair costs.
What is the average cost of a home warranty?
The cost of a home warranty ranges from $300 to $700 annually. However, if you wish to purchase extensive coverage, this number could increase. Shop around for an affordable home warranty or ask for your realtor's recommendation when buying a home.
Homeowners pay a yearly premium, but may also pay fees related to the cost of servicing your home. These costs will vary and depend on your provider.
Can you purchase a home warranty at any time?
Home warranties can be purchased at the time of sale and when moving into a new construction. They are renewed yearly.
If you are the current homeowner you are free to purchase home warranty coverage at any time.
Considering a home warranty for your home?
A Clever Partner Agent can help you decide if one will save you money.
Who should pay for a home warranty?
Homeowners are typically responsible for home warranty payments.
However, there are cases where a home seller will pay for the buyer's home warranty plan and leave the option open for them to renew when it lapses. Realtors have also been known to pay for the home buyers home warranty coverage as a closing gift.
Ultimately, as the homeowner, it is up to you to renew it if you want continued coverage, regardless of whether your home warranty was paid for by another party in the sale process.
How long does homeowners warranty insurance last?
Home warranty insurance lasts for a year and is renewed on an annual basis. There are cases when a home warranty can last for longer than a year without needing to be renewed.
If you have recently purchased a home, you may need to ask the seller if the home is currently covered, they may continue to pay for it to help cover repairs. Contact the home warranty company to ask what plans they have and choose one that works for you and your budget.
What does homeowners warranty insurance cover?
Home warranties can help homeowners save money on home repair costs. For example, if your HVAC system needs repairs, you wouldn't want to delay getting it fixed. If you cannot afford the repair at the time, you may have to take out a loan to cover the cost of it.
Home warranties cover repairs to major home systems like HVAC and the appliances that you may have in your home.
A survey, conducted by Clever, found that the average American homeowner spends $2,676 annually on home repairs and maintenance costs. An unexpected major repair can increase that total by thousands.
What is the difference between homeowners insurance and a home warranty?
While both homeowners insurance and a home warranties help homeowners pay for maintenance on their homes, they are not the same thing. Homeowners insurance provides coverage for damage that homes incur from disasters like fire or lightning strikes. Homeowners insurance also covers any lost property related to theft and medical bills related to injuries that you or a visitor received in the home.
A home warranty provides coverage for appliances like your microwave, stove, refrigerator, and HVAC systems. If any of these items need repair or replacing your home warranty will provide coverage for them according to your plan.
How Clever Can Help
Home buyers should know every home warranty option available before purchasing a home. First-time buyers especially should consider home warranty coverage if they are not used to the cost and effort that goes into properly maintaining a home.
Clever can get you started on your homeownership journey. Clever Partner Agents will help you navigate any decisions you need to make while buying a home.