If you're buying a new construction home, the procedure involved is slightly different than buying an already built house. You will have to estimate your budget more comprehensively and for that, you need as much information as possible. Here are seven questions you need to ask before buying.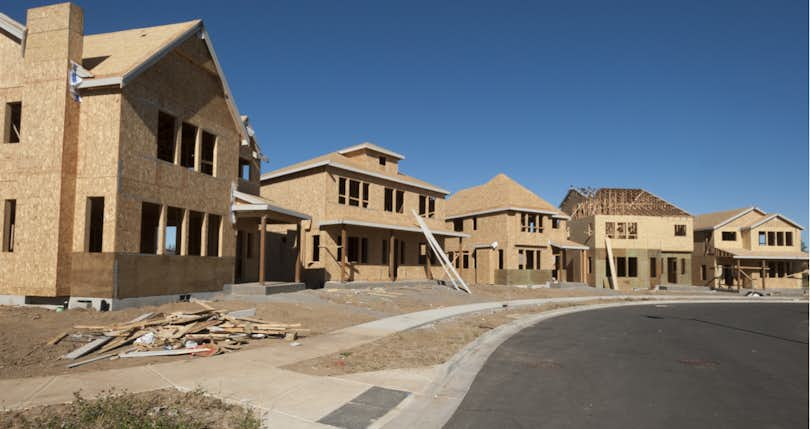 Are you planning to buy a new construction home? It's a worthy investment and one that's gaining popularity.
Many home buyers now prefer purchasing new construction homes to existing homes because of the benefits that it offers. When buying a new construction home, you have the chance to request the builder to customize the house to meet your specific needs.
Also, a new home doesn't need a whole lot of maintenance. You can save money on maintenance cost and time fixing things. On the other hand, you'll have to wait longer for the home to be built.
However, if this is your first home or if you're relatively new to purchasing construction homes, things work a little differently. So, it's always a good idea to ask questions and clarify any doubts you may have.
Here are seven important questions that you should ask.
Who is the Builder?
You should always make it a point to know more about the builder. Most builders these days have websites that list out their works. Even if there isn't a website, make sure you enquire about the builder. Experience and credentials are very important.
You can reach out to previous customers or even just ask the builder. Inexperience or bad customer experiences should be an immediate red flag. You are going to be spending a lot of money on your house and it's only fair that you know as much as possible about the person building it.
Does the House Have Everything I Need?
One of the major advantages of buying a new construction home is that you can customize everything you want. The best way to go about it is to simply list out all that you want and communicate these needs to the builder.
A good builder will be able to customize your home, so that it has your personal touch. Also, a good contractor will advise you about the price of these customizations well before hand, so that there are no nasty surprises later on.
How Much Will a New Construction Home Cost?
When you're buying a home that's already been built, estimating your costs is relatively straightforward. House cost, renovations, and realtor fees are all that you have to consider.
However, you're buying a new construction home, the cost depends on what you want. Usually, there's a standard package that builders offer. This usually covers the cost of the home along with a few standard fitments.
In case you need something more, the rates will change, and it's always best to get a comprehensive quote that covers all the extra options or equipment that you need.
Also, make sure to understand exactly what the base package includes. Does it cover the cost of the land? Does it include a few standard fitments to your home? Or is it just the cost of brick and labor? Estimate all your costs before making a commitment.
How Long Will it Take to Complete My Home?
The fact that building a new construction home takes time doesn't mean that the builders should take too long to complete your home. Knowing the construction schedule can help you plan effectively, especially if you intend to rent out the apartment.
While the construction process may take longer due to unavoidable delays, the builders should give you a general idea of the construction period. You can also ask the contractor if the construction time includes the time for acquiring the building permits and materials.
How Frequent Should I Visit the Construction Site?
While you may wish to visit your home frequently during construction, most builders would not allow you to do so. Most builders prevent clients from visiting the construction site frequently to avoid liability.
The contractors may sometimes allow you to access the construction site occasionally but towards the end. You should consult your home's builder to find out the exact dates you may visit the house under construction.
Are There Financial Incentives For The Construction Project?
If you are taking out a mortgage from a builder's company or a related company, you can get some financial incentives. Such incentives may include discounts on the closing costs, lowered interest rates, and extended repayment periods.
Most builders offer financing incentives to entice new construction home buyers. Before deciding where to get a home construction loan, you should ask the builder's companies if they provide such incentives.
Should I Hire a Real Estate Agent?
Most construction companies have an agent who will work with you. However, the fact is, that agent is paid by the construction company. So, it's not your best interests that the agent is worried about.
So, it's absolutely necessary to have a real estate agent of your own. An experienced real estate agent will work with your best interest in mind and represent those interests professionally.
What's more, if you're buying the place as an investment and will rent it out later, a real estate agent will help you with that as well. And with a good real estate agent, you can always negotiate the realtor fees.
One way to hire an excellent real estate agent is to get in touch with a Clever Partner Agent. They are certified real estate agents who have real experience working with people who buy new construction homes. They'll help you choose whether new construction is right for you and the right customizations to make it your home.
Related links