Tired of renting and dealing with landlord issues? While homeownership may seem like a dream come true, there are a lot of factors you should think about when deciding if you're ready to buy. Here's everything to consider if you want to buy a home in New York City.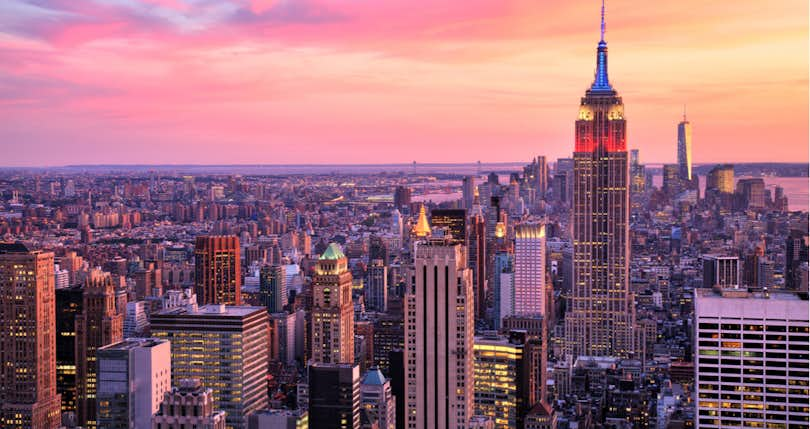 If you're tired of paying rent, and dream of choosing your own paint colors for your walls, you might have started thinking about buying a condo or co-op. While renting prepares you for some aspects of owning your own place it's still a huge responsibility. How can you tell if you're ready to own?
Before diving into the housing market, evaluate where you're at in life and your stability. It's unwise to buy if your financial situation is unstable or your career in flux, as it can take a while to sell. If you plan to move in the next few years, you might not make back your initial investment.
There are times in your life when renting makes more sense than owning. The local housing market In New York City isn't cheap, and it could be hard to buy even if you're otherwise ready to own a place. You might not have saved up enough money for a down payment plus all the other expenses associated with ownership.
Talk through all of these things with a local real estate agent during a no-obligation consultation if you're unsure about buying.
Need help buying in NYC?
Work with Clever, save thousands on commission.
Housing Market Outlook in New York City
Overall, the housing market in New York City has been cool, as already-exorbitant prices dampen demand. While potential future price appreciation is a consideration when buying, you shouldn't expect to see much in this market for the near term.
Each borough in New York City has a distinct feel, pros and cons to living there, and vastly different housing prices. Plans to add another 20,000 units within the city have many predicting that 2019 will be stronger buyer's market, but it's still one of the most expensive cities in the country.
Average Rents vs. Average Home Values
Rent only buys you a roof over your head for that month. It doesn't invest in an asset, or produce a return when you sell. When you pay a mortgage payment the amount that goes to principal increases the equity in your home, and you could one day own it outright.
The average median price of houses in New York City is $681,600, and values rose 3.8% last year. The city has always had expensive housing prices, but where you buy in the city makes a difference. In Manhattan, the median home value is $1.2 million, but in Brooklyn it drops to $786,400.
Average rents are also high at $3,519. They vary by neighborhood and are highest in Tribeca and lowest in Saint Albans. If you rent an apartment in Tribeca for the average rent of $7,412 a mortgage could very well be cheaper. When trying to decide which is the better financial decision, renting or buying, a lot will depend on where you're currently renting and where you want to buy.
Average Utilities and Repairs vs. Renting
You'll have other expenses when owning a home. You could have to pay monthly utility bills or a condo or co-op fee to cover your utilities.
The average cost of utilities in New York City is $127 for an apartment that's 915 square feet. What you actually pay will be impacted by the size of the place you're buying, the heating system, and if you pay it separately. This information can help you gauge how reasonable a condo fee is, however.
You can also request that the current owner provide you with a yearly average for utility costs. Your realtor can also ask for this information, and for a copy of the co-op or apartment board's bylaws, which should tell you what you will and won't have to pay.
Depending on those guidelines, you may be responsible to fix anything that breaks in your apartment. Even if there are no current problems, you must maintain the heating and plumbing systems to prevent them from breaking down in the future and keep them functioning efficiently.
Experts usually advise that homeowners save 1% of your new home's value for annual repairs. Read your new apartment or condo's bylaws carefully, as many of the repairs that homeowners have to cover, such as a new roof, will be saved for out of your fees.
Financing Options for Buying a Home
Whether you take out a ten or thirty-year mortgage, the interest rate you pay, and closing costs all impact your monthly payment, and thus your home's affordability. Your interest rate reflects the risk you present to a lender, so if you have a lower credit score, you'll pay more for your house. If you're required to pay points up front, or prepaid interest, your home will also be more expensive.
High housing costs can make it difficult for families to buy a home, so the state and federal government offers assistance. There are a lot of programs available to help first-time home buyers in New York which offer both down payment help and help paying closing costs.
Closing costs can be 2-3% of the total sale price, and you'll either need to have this cash on-hand or be able to roll it into your mortgage. Work with realtor and mortgage broker to learn how different lending choices will impact your ability to buy a home and what's affordable. Getting pre-approved for a mortgage also helps clarify your home buying budget.
Property Taxes and Home Ownership
Property taxes in New York City have a low overall effective rate of 0.80%, lower than the state's overall rate. But high home values mean that yearly property taxes could be a whopping $19,000 in some areas. Include property taxes in your calculation of your monthly mortgage payment.
Current property taxes can be looked up on the county assessor's website, but you should also ask your realtor if they know of any proposed levies which could push them higher. Mortgage lenders usually require you to place either a portion or a full year of property taxes in escrow at the time of closing. Read the in-depth guide to buying a house in New York to learn more about these and other requirements during the home buying process.
If you're waffling over whether now if the time to buy in New York City, talk to an experienced real estate agent in your borough. At a free, no-obligation consultation, they can help you analyze your home buying readiness. Contact Clever to speak with one of our top-rated agents today.
Related Articles