Deciding to rent versus buy in New Jersey is a big decision. If you're not prepared for the costs of owning a home, you won't understand the rewards. Making the decision on your own isn't necessary when you could work with an experienced local agent for no cost.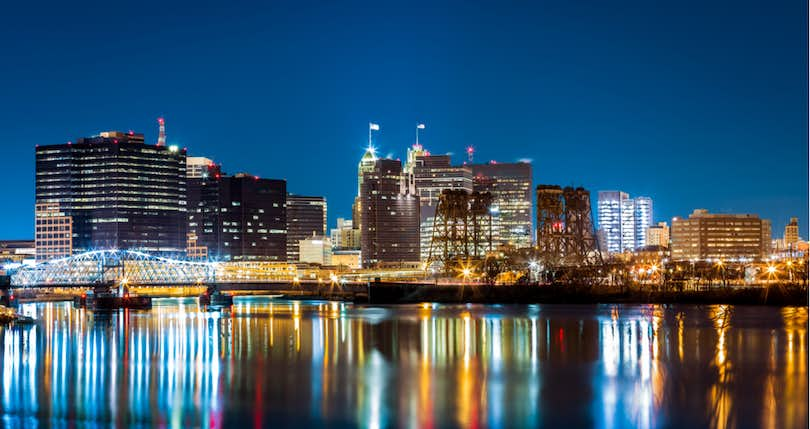 Searching for the perfect home on your own is a challenge. Whether you're deciding to rent or buy in New Jersey, there's a perfect time to search for a home and prices vary from zip code to zip code. Knowing when and where to search is a challenge that few homeowners feel prepared to overcome on their own.
While you should work with an experienced local agent during your search, here is some preliminary information to help you decide whether to rent vs buy.
Deciding to Buy Rather Than Rent
When deciding to rent or buy in New Jersey, you have to think about your own personal wealth journey. Buying a home isn't for everyone, but renting might not meet your lifelong financial goals either.
Every month that you pay rent, your money goes into the pockets of your landlord. When you make a mortgage payment, your money isn't exactly going into a savings account but once the home is paid off, it's an asset you own. That home will appreciate over time and become a source for wealth-building.
Owning a home allows for other loan opportunities as well. You can use the equity in your home to help build a small business by lending against how much of the home you actually own. If you have some home repairs to do but no cash to pay for them, you can refinance your home or get a home equity loan and get the money you need.
Over time, the cost of homes appreciates, property taxes go up, and so does the cost of rent. However, that rent money you pay won't afford you very much but a happier landlord. The money for your mortgage goes to build your wealth.
Remember that when you buy a home, you can't pawn off the repairs and maintenance on anyone else. While your landlord or building super might be the one to deal with issues in your New Jersey rental, it's up to you to deal with them when you own your home.
Average Price to Rent Vs Buy in New Jersey
New Jersey is a relatively expensive place to live compared to states further to the south. As a renter, it's not as expensive as some other states.
The average rent for a two-bedroom apartment in the state is more than $1,400 per month, which is a bit hefty for single parents but certainly cheaper than nearby New York or Washington D.C. At that rate, you need to make more than $25 an hour to pay your rent. However, that's a challenge in New Jersey, where the minimum wage is $8.85 an hour, with the average person making around $17 an hour.
As more than 35% of people rent in the state, it's not the easiest place to live compared to nearby Pennsylvania, where homeowners typically make up more than 70% of households.
The average value of a home is $327,500 in New Jersey but prices vary wildly between cities. In Toms River, you can expect homes to be worth around $270,000, while in Trenton it's under $200,000.
While you need to factor in all of the additional costs of owning your own home, the average rental price in the state is much more costly than a 15-year mortgage would cost in Trenton.
New Jersey's Housing Market Outlook
New Jersey's cities are seeing a boom lately. The home prices in most cities and towns have risen, which has made investors scurry to get a piece of the pie. As people get priced out of Philadelphia and New York City, an increasing number of commuters see New Jersey as a viable option.
Home values could go up by as much as 13% in 2019, which is a massive jump in the world of real estate. If you're thinking of buying a home, now might be the time. However, this increase in prices could leap ahead of rental costs, causing the disparity between the two to even out.
In Newark, expect larger jumps than in other cities. You could see more than a 12% increase as even the New York Post has termed Newark "the new Brooklyn." This may be a stretch to residents of either city, but to real estate experts, it's starting to make sense.
The point of all of these predictions is that it's better that you invest now rather than wait until later. If you're unable to buy soon, you might be stuck renting in the future.
The Real Cost of Owning a Home in New Jersey
Owning a home in New Jersey might feel out of reach for some average-income earners. However, it's possible to afford your first home in New Jersey without having to be a high-earning individual thanks to the NJHMFA's state-sponsored housing programs.
With NJHMFA's help, it's possible to receive 30-year fixed-rate mortgages funded by government-insured loans. If you're buying a primary residence and you have a credit score of at least 620, you should be eligible.
If you've found a dream home but are struggling to cover the entire standard 20% of the cost with a cash down payment, they have a down payment assistance program. These funds can also be used to help with the down payment needs of covering closing costs. This program offers up to $10,000 in help for first-time home buyers through a 0% interest loan, which is forgiven after five years.
For first responders, there's another option through the Police and Firemen's Retirement System Mortgage Program. After serving for at least a year, you could apply for this fixed-rate loan.
After you've covered the cost of your home, the down payment, and closing costs, make sure you're also prepared to pay to keep the home in good shape. Repairs and maintenance are on your shoulders as well as the cost of utilities. This might not seem like a lot but New Jersey winters can be harsh and if your home's space has doubled in size, expect to pay up to hundreds more a month to keep it warm.
If you watch the news in the state, you've surely heard talk about property taxes in the past, as New Jersey legislators constantly debate about them. Make sure you stay up-to-date with the help of an experienced local agent to buy a home in a place where taxes aren't too heavy of a burden.
You Need a Guide to Navigate the Market
There's no need to navigate the real estate market all on your own. If you want to meet your financial goals while finding a home that you can afford, you need to ensure that you team up with an experienced local agent.
Since the seller is typically responsible for paying the commission for your agent, there's no good reason to navigate the market on your own. One of our Clever Partner Agents can help you find the best New Jersey home right in your backyard. Contact us to get connected today.
Related Articles