Are you finding it difficult to choose between renting and buying in Minneapolis? If you haven't already, be sure to consider the short-term and long-term impacts of local market dynamics. If you need an overview, read on for a breakdown of the rental and housing market conditions in Minneapolis.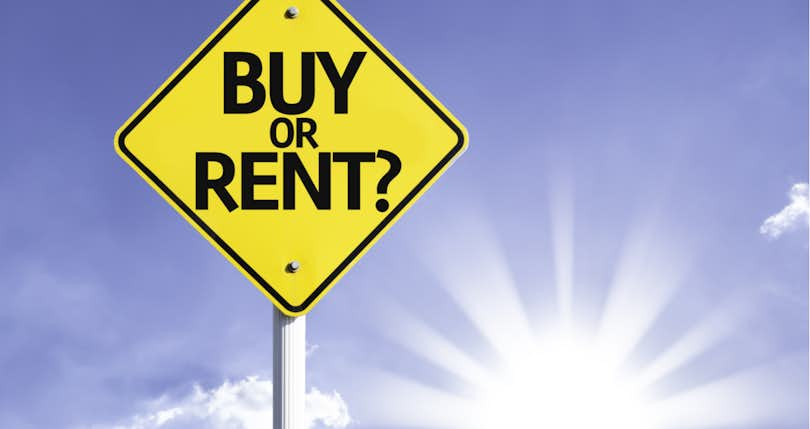 Should I rent or should I buy? It's a straightforward question, but the answer is often anything but simple. The Twin Cities are a complex and competitive real estate market, and your personal circumstances will heavily influence any decision to rent or buy in Minneapolis.
To get the decision-making process off to a good start, begin by having a hard look at your lifestyle plans and financial position. Once you understand the relative importance of these factors, you'll have a better idea of what you want, and what you can afford, your life to look like in Minneapolis.
But remember, if you want to make the right choice, you will also need a detailed understanding of the local rental and housing market conditions in your soon-to-be home city.
Should you rent or buy in Minneapolis?
Make the right decision with a Clever Partner Agent.
Rental Market Conditions in Minneapolis
After several years of growth, the Minneapolis rental market shows no sign of slowing down, with burgeoning rental demand driving the construction of 4800 new apartments in 2018 alone. The most recent surge in rental demand is because of the ongoing expansion of the Minneapolis job market.
As the local economy continues to grow, an ever-increasing tide of young professionals are entering the rental market. However, despite a significant uptick in residential construction, the Minneapolis rental market can't keep up with tenant demand.
Minneapolis rental investors have been the big winners of the low vacancy rates and high tenant demand. After a 5% year-to-year increase, the average rent for a one-bedroom apartment in Minneapolis sits at $1,457. With Minneapolis registering the lowest metropolitan vacancy rate in the country, rental prices are expected to continue to rise for the foreseeable future.
Advantages of Renting
Lower Upfront Costs
While security deposits, advance rent and moving costs aren't cheap, the upfront cost of renting is rarely more expensive than a property purchase down payment.
Flexible Living
Renters have more freedom to find a new home in a different city, county, or state. However, dedicated professionals or parents may find that the stability of homeownership outweighs the flexibility of renting. In fact, in a survey of 2000 renters, Trulia found that the top financial regret for long-term renters was not buying a house when they were younger.
Drawbacks to Renting
Inability to Build Home Equity
When you are renting a home, your annual rent payments do not gain you any equity in the underlying real estate asset. For a one-bedroom apartment in Minneapolis, the average renter can expect to pay $17,484 in annual rent — not a dollar of which goes towards equity building.
Rent Hikes
When rental leases end, landlords will often set a higher monthly rent on the lease renewal application. As of the first quarter of 2019, the median rent in Minneapolis has increased by 3.6% over the first quarter of 2018.
Dependency on Your Landlord
As a renter, you are at the mercy of your landlord in requesting home repair and maintenance issues. If you have a lazy or uncooperative landlord, you can wait several weeks for basic repair work to be booked and completed. For urgent problems, you may even need to pay the cost of repairs out of your own pocket.
Housing Market Conditions in Minneapolis
Although the Minneapolis property market currently favors sellers over buyers, shifting sales trends show incremental movement towards a more balanced market. But for now, year-to-year forecasts suggest that the ongoing shortage in housing inventory, particularly in homes under $300,000, will continue to place scarcity pressure on both first-time and established Minneapolis buyers.
Even if inventory constraints loosen, Minneapolis buyers will still need to contend with higher than average metropolitan median listing prices. Housing affordability in the Twin Cities has been further exacerbated after Minneapolis registered a 1.1% wage growth decline in the first quarter of 2019. However, this trend is expected to reverse over the next three years as the regional economy becomes more integrated with Minneapolis' emerging, inner-city technology sector.
Advantages of Buying
Equity Generation
After purchasing a home, every mortgage repayment you make will steadily increase equity you hold in your own property. If you require emergency financing, you can tap into your equity via a second mortgage or home equity line of credit.
Tax Benefits
Homeowners can also legally reduce their taxable income by deducting mortgage interest and property taxes. If you plan on eventually selling your Minneapolis property, you might also be eligible to exclude any capital gains (up to the value of $250,000) on your tax return.
Drawbacks to Buying
High Upfront and Recurring Costs
The upfront cost of purchasing a home in Minneapolis is comparable to most U.S. cities — a 3% to 20% down payment and closing costs between 2% and 4% of the home's value. Remember, while minimum down payment requirements will depend on your loan type, down payments below the 20% threshold will require buyers to pay private mortgage insurance.
Maintenance and Repair
As a homeowner, you are responsible for general maintenance and repair work on your property. If you want to keep your home in pristine condition, we recommend allocating between 1% and 4% of your home's value for yearly maintenance tasks. In Minneapolis, this translates to an average maintenance budget between $2,668 and $10,672.
Still Confused? Contact a Local Real Estate Agent!
If you're still on the fence about whether to rent or buy, get in touch with an experienced, Minneapolis-based real estate agent. A good agent will not only give you an objective assessment of your financial options and lifestyle goals in Minneapolis — they'll also provide follow-up guidance and support when it comes to rental applications or house hunting.
Alternatively, if you have already settled on buying real estate in Minneapolis,contact Clever to get the home buying process started right away. Clever draws agents to their Partner Network from some of the most prestigious real estate companies and brokerages in the country (e.g. Keller Williams, RE/MAX, Century 21).
Related links