To rent or to buy? That is the question. And one that could either save you a bundle or cost you down the line. Many factors play a role in whether it's best to rent or buy. And to help you determine what's best for you, here are a few considerations that will make your decision a little easier.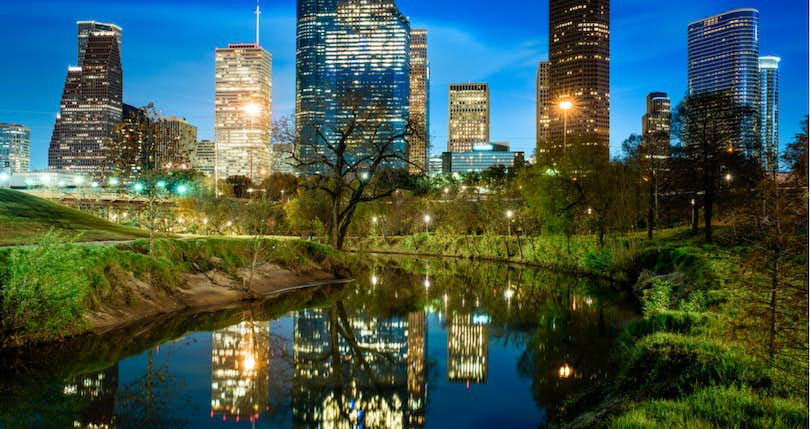 It's the age old question — is it better to rent or buy? Unfortunately, there's never a straightforward answer.
Truly, the majority of the time your individual circumstances including your finances, your long-term goals, your current job situation, and of course, the real estate market will ultimately help you determine whether you should rent or buy.
But to help you choose between house hunting or apartment hunting, here is a comprehensive look at the Houston real estate market and what you should consider when deciding to rent or buy.
Map Out Your Wants and Needs
There are numerous advantages and disadvantages to both renting and buying. The key is to know your goals and long-term plans before you cough up the cash for either a down payment or first and last month's rent.
Laying out your future plans will ultimately help you save more money down the road. For instance, you'll want to consider how long you plan to stay in the home. Is it possible you might be moving in the near future for a job or family circumstances? How mobile do you want to be?
Take into consideration your family goals. If you're planning on having a family or already have kids, you may want stability and know you will be staying in an area for a while due to good schools and a family-friendly neighborhood.
And certainly, your financial situation will be a determining factor in whether you rent or buy. There are far more upfront costs when buying a home. In some situations, it may be more prudent to rent than to miss your mortgage payments and foreclose on your home.
Renting in Houston
Interestingly, Houston has seen a staggering rise in rental properties within the last year. Single-family home rentals saw an increase of 83.6% while townhomes and condos rose 92.2%. Indeed, more than half of Houston residents at 56.8% choose to rent over the 43.3% who buy.
Unlike buying a home, renting can be an appealing choice as it requires fewer upfront costs, less paperwork, and you skip back-and-forth negotiations with the seller. It's usually what you see, you get.
In Houston, the median rent price is $1,500 and typically, you'll be responsible for the first and last month's rent as well as a security deposit which usually equals one month's rent as well.
This would add up to around $4,500 in upfront payments along with any additional costs for moving expenses including renting a moving truck or hiring a moving company.
Once your initial costs are paid, you'll still have to pay monthly rent as well as utilities and internet. On average, basic utility rates for a 915-square foot Houston apartment, that includes garbage, electricity, heating, cooling, and water adds up to $133.21.
If you add on internet, you can expect to see an additional $60 tacked onto your utility bill. In total, your monthly Houston rental will come to around $1,693.21.
Advantages
Luckily for renters, that monthly cost will usually stay the same throughout the duration of their lease. Moreover, when you rent, you won't have to worry about any maintenance or repairs. Your landlord will take care of all the costs and labor if anything goes haywire.
You'll also save since you won't have to pay a property tax and can build up your credit by paying your rent on time each month.
Mobility is one of the biggest draws of renting. If you know you'll only be renting for a short time, it will be cheaper than buying. For instance, in Houston if you plan to stay in the home for less than five years, renting is your best option.
Once year five hits, you'll start losing money. If you plan to stay for a longer period of time, buying will be to your advantage financially.
Disadvantages
Some of the drawbacks of renting include you have little control and say over what happens to the property. Your landlord could raise the rents or even decide to sell the building forcing you to move.
You also are limited in your ability to make any improvements or remodels. Many times, there are clauses indicating what colors you can paint and what you're allowed to mount on your walls.
Additionally, as a renter you have no tax breaks and don't have the opportunity to build any equity.
Buying in Houston
Houston has a reputation for being a consistently stable housing market, due to a strong economy and low unemployment. Homes right now are relatively affordable with the median listing price at $299,000.
Median home values in Houston have increased 7.1% in the past year with homes now valued at $187,800. And according to Zillow, Houston home values will continue to rise 3.4% in the coming year.
The housing market outlook in Houston is good. It's currently a neutral market with home appreciation rates on the rise, making a home a solid investment.
Houston ranks in the national top 10% for real estate appreciation and compared to the rest of Texas, the city's annual appreciation rate is 80% higher.
So while home values look strong, how much will you actually be spending if you decide to buy?
Upfront costs for buying a home include a down payment which can range from 3% to 20% depending on your loan type.
Typically, 20% is the standard down payment. If you do pay less, you'll be required to pay private mortgage insurance, PMI which will be tacked on to your monthly mortgage payment.
With a Houston median home price at $299,000, your 20% down payment will come to $59,800. You'll also be responsible for closing costs which range from 2% to 4% meaning you'll be paying an additional $5,980 to $11,960.
Keep in mind you'll also have to budget in property taxes, homeowners insurance, transfer taxes, moving expenses, utilities, and any maintenance or repairs.
Advantages
With the current Houston housing market outlook, buying a home would be a good investment. Home values are on the rise and are forecasted to continue to increase in the coming years. However, Houston home prices are also on the rise so it's better to buy sooner than later.
With the predicted higher home values, if you buy now when prices are lower and then decide to sell down the road in five years, you may see a decent chunk of change in your pocket.
And remember, in Houston you'll want to stay in your home for at least five or more years before you sell in order for you not to lose money on your investment.
Another advantage is the stability and the fact that you won't have to answer to any landlord. You're able to remodel and put on additions without needing approval. You'll be able to create the home you've always wanted without restrictions.
With a home purchase you'll also not only be able to build equity and credit, but you may have tax advantages as well if you're able to deduct your mortgage interest rates.
Disadvantages
One of the major disadvantages of homeownership is the upfront costs. You'll want to make sure you're in a good financial situation before you purchase a home. Recurring costs will also make a dent in your wallet — utilities, internet, homeowners insurance, and property taxes.
And while it's great you get to remodel your home, unfortunately, the cost comes out of your pocket along with any maintenance issues. If your roof leaks or your furnace breaks, no one is coming to your rescue.
Lastly, while Houston's housing market trend looks stable, if the real estate market crashes or home values decrease, you stand to lose money on your home.
Connect With a Real Estate Agent
If you do feel you're financially stable and you're ready to put down some roots by buying a home or apartment, be sure to connect with an experienced, local real estate agent who will help you navigate the Houston housing market.
And with Clever, your Partner Agent will support you throughout the entire process from house hunting to negotiations to make sure you get the best possible price. You'll also be eligible for a $1,000 home buyer's rebate on homes over $150,000, which you can put toward closing costs or other moving expenses.
Related Articles