Figuring out if renting or buying a Dallas home is your best option isn't easy. However, you can figure it out if you take a comprehensive approach. Want to learn the factors you should consider? Read our article to learn everything you must know about renting or buying a Dallas home.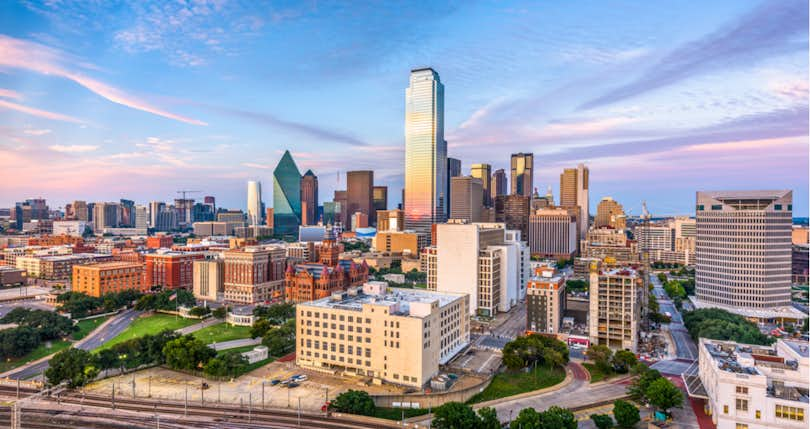 While most experts deem buying a Dallas home as the right call, is it your best option? Before pulling the trigger or stick with renting a home, you must consider important factors about the Dallas housing market.
You must consider everything from your finances to the future housing market conditions in choosing between renting and buying. Don't know where to start?
We'll discuss everything you need to know to decide which housing option is the right choice for you. Read on for your personal guide to decide if renting or buying a Dallas home is your best option.
What to Consider When Deciding Between Renting vs Buying a Dallas Home
Before pulling the trigger and buying a home, you must take a hard look at your finances. You may think saving your down payment is enough to buy your Dallas home. However, you must consider the typical homeownership and home buying costs.
A good starting point is learning as much as you can about the Dallas housing market conditions. Consider the costs of renting versus buying a home such as utilities, maintenance costs, down payment, closing costs, among others.
Why Consider Renting a Dallas Home
When it comes to renting the median rent price in Dallas is $1,650 while in neighborhoods such as Oak Lawn is $2,000. You may think that renting is a good option, since you won't have to cover the maintenance costs but you need to take a step back and look at the big picture. Are you building your equity when you rent?
If you look at it from a financial perspective, buying might be the smartest option. However, the best call will depend on your situation. Are you planning on staying in Dallas for a long time?
Renting a home may be the right option if you're planning on staying in Dallas for a certain timeframe such as the duration of an employment contract. However, buying a property will allow you to start investing in real estate. You may think this type of investing isn't for you but in the long term you can develop a steady monthly income stream from renting your property or cash out home selling profits.
Why Consider Buying a Dallas Home
The main reason why experts recommend buying a home instead of renting is building equity. Even if you aren't planning to get into the real estate investment game, it may save you money in the long run. The first step should be considering the Dallas market conditions and home buying costs.
The Dallas housing market has experienced a home appreciation rate of 16.7% during the last year while experts forecast a rise in home values of 10.6% within the next year. The impressive appreciation rates make it ideal for buyers who want to protect their investment.
The median listing price for Dallas homes is $389,500 but you should keep in mind that this price fluctuates depending on the neighborhood you prefer. An example is how the median listing price in the sought-out neighborhood of Bluffview is $760,000.
Ideally, home buyers provide a down payment of 20% and pay about 3% in closing costs. If you decided to buy a Dallas home priced at $389,500, you should prepare to cover about $77,900 and $11,685 in down payment and closing costs respectively. Besides these home buying costs, you must consider homeownership costs such as utilities, property taxes, maintenance costs, among other expenses.
If you're considering buying a one-bedroom condo, you should expect to pay around $139.29 in utilities per month. Keep in mind that these costs will depend on your property and the utility companies you choose. When it comes to property taxes, Dallas county charges a 2.173% tax rate of the assessed property value.
When you own a property assessed at $389,500, you'll pay around $8,464 a year in property taxes. However, you should consider that the property tax rate may fluctuate on a regional and yearly basis.
Before buying your Dallas home, you must make sure you can afford not only the home buying costs but your potential homeownership costs as well. If you want to crunch the hard numbers for these costs, you may seek guidance from a local real estate agent. A realtor can give you a complete picture of your potential home buying and homeownership costs in your preferred location.
Is Renting or Buying a Dallas Home Your Best Call?
There's no right or wrong answer when it comes to choosing between renting or buying a Dallas home. Before deciding, consider your current financial and employment situation. Are you planning on staying in Dallas for a long time?
Maybe you have been looking for ways to make the most out of your investments. Either way, buying a home may be the smartest decision. However, buying a house is a big decision you shouldn't take lightly.
Develop your own home buying plan considering everything from where you want to live to how you'll cover the typical home buying costs. You should seek guidance from a real estate agent such as one of our Clever Partner Agents. An experienced local realtor can provide insight into the neighborhoods that fit your lifestyle and budget.
A Partner Agent may also connect you with the best lenders depending on your financial situation. Our realtors offer a comprehensive home buying approach and schedule on-demand showings. When you work with a Clever Partner Agent, you'll receive the guidance you need to make an informed decision about buying your Dallas home.
Related Posts