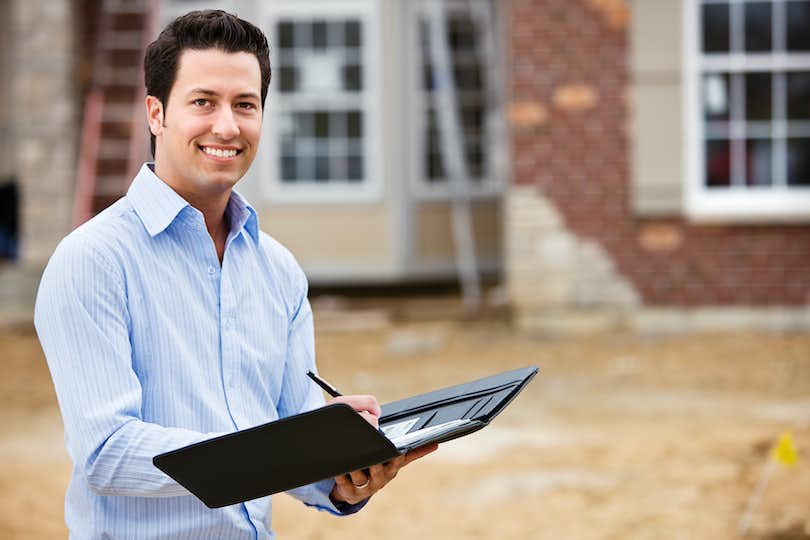 Do you need an agent? | Can you save money? | How an agent helps | How to choose an agent
While you're not required to have a real estate agent for new construction home purchases, using a realtor is highly recommended for a few reasons:
There's no cost to you: The seller — in this case, a builder or developer — typically pays the commission to your real estate agent.
You can save money: Having a realtor negotiate on your behalf may get you a better deal than if you try to go it alone, or use the developer's representative.
It streamlines the process: Buying new construction can be complicated. Experienced agents that understand the steps and possible pitfalls can ensure the transaction goes smoothly.
You can probably forgo having a real estate agent if you're building a custom home on your own lot. Otherwise, even if you feel confident dealing with your developer or builder on your own, it's never a bad call to have an agent in your corner, advocating for you at every step.
» SAVE: Need an experienced, local real estate agent for your new construction purchase? Clever connects you with top-rated local realtors who offer full service support at pre-negotiated low rates of just $3,000 or 1.5%.
Do you need a real estate agent for new construction?
Legally, no. You're not required to have a buyer's agent for new construction purchases. However, having an agent can provide several benefits, especially if you're unfamiliar with real estate transactions.
Real estate agents can expertly negotiate fees and are typically knowledgeable about local home values. For instance, they can let you know if the tile floor you want to put in your new kitchen will help or hurt your home value down the road. Plus, your builder will pay your agent's commission, so having an agent doesn't cost you anything.
Ultimately, your need for an agent depends on how you want to build your new home.
When you might want an agent
You may want to bring an agent along if you plan to work with a builder or developer.
Agents familiar with new-construction transactions will know what to look for in a developer's contract and can help shine a light on price breakdowns for certain features and labor costs.
Some agents will also have direct experience with local developers, and they may know which ones are more trustworthy than others or which companies are doing better financially than others.
🚨 Can a builder refuse your agent?
Yes. Often very early in the process, you register with the builder you're interested in working with. You'll usually have the option to register after touring a model home, and the registration form will have a spot for you to fill in your agent's name and information.
If you sign this form before you have a buyer's agent and later try to bring one with you, many builders may refuse to work with or pay your agent. They justify this practice by arguing that commission is essentially a finder's fee — your agent is bringing them a customer (you).
So, if you approach them first without an agent, they aren't incentivized to honor your interest in one after the fact.
Two types of home purchases often involve builders or developers: new construction and presale.
New construction
New construction homes have been either totally or partially built but not yet occupied. They're owned and built in neighborhoods or areas owned by a developer.
Developers typically work from a standard floor plan for all the homes in their development, but buyers can add or change certain features (type of flooring, countertops, etc.).
Presale
Presale homes are the same as new construction — they just haven't been built yet.
Like new construction homes, the developer works from a standard floor plan and design. You pay a deposit before they begin building the home and stipulate which features you'd like to add or change much earlier in the build process.
A real estate agent experienced with new construction sales in your area might have inside knowledge of when a builder will be putting up new packages for presale, and can get your foot in the door before someone else snags the best lot.
When you don't need an agent
If you already own an empty lot or are searching for one to build a custom home on, you probably won't need an agent because usually you'll just need to hire a structural engineer, an architect, and a builder.
A real estate agent could advise you on what custom designs could harm your ability to resell in the future, connect you to local specialists like electricians or plumbers, or help you find land to build on. But you don't necessarily need to consult an agent for this kind of build.
» READ: 7 Questions You Must Ask When Buying a New Construction Home
Can you save money by not having an agent?
Like a traditional home purchase, the person you're buying from (in this case, the builder or developer) covers your agent's fees. So, you won't save money by not having an agent. However, you may save money by going it alone if you're working with a smaller developer.
Large developers are less inclined to discount prices because they rely on real estate agents to bring them customers. If they have long-standing relationships with agents or brokers in your area, giving you a discount for buying without one could damage that relationship and make agents less likely to bring them clients in the future.
Smaller developers may actually raise the price if you want to have an agent. They might accept paying your agent's commission, but only if they can mark up the price of your package to compensate.
While it can be appealing to forgo a buyer's agent in this case, there are some tradeoffs. You might save money upfront, but you'll be passing on the opportunity to have someone in your corner looking out for your best interests, and could end up paying more down the road.
So if you choose not to use an agent, it's important to be thorough when going through your sales contract. Look for any terms or clauses that allow your builder to increase the price after you sign, and consider having a real estate attorney look at your contract before you commit to your builder's terms.
👋 Need a great agent on your side?
Connect with top local agents who can help you get a great deal on a new home. Eligible buyers also earn cash back after closing.
How does a real estate agent help with new construction?
Anything an agent can do for a traditional real estate transaction, they can do for a new construction home transaction. This includes:
Finding homes
Advising on price
Negotiating on your behalf
Plus, since new construction real estate is a little more complicated than buying a pre-owned home, agents can help with some specific things:
🏠 Finding the right builder | 🔍 Avoiding surprise charges | 💰 Getting the best financing | 📈 Protecting your resale value | 💸 Saving you money
🏠 Finding the right builder
Agents with new construction or presale experience may know which local builders are the best to work with and can help you avoid builders or developers with bad business practices.
Some builders might not be forthright about where they get their construction materials. Others could gloss over important legal details or avenues of accountability in your sales contract, like your limited warranty.
Your agent can diligently read the contract before you sign and make sure your builder or developer guarantees they'll use quality materials. If something seems fishy, your agent will let you know if another company might be more trustworthy.
🔍 Avoiding surprise charges
An agent that has a background working with developers can advise you on what the clauses in the contract you're signing means and where you might be paying more than you need to for materials or labor costs.
Real estate agents can also give you a heads-up if your contract includes a cost escalation clause, which allows the builder or developer to charge you more at closing than they initially quoted you. This charge usually applies to any unanticipated costs that come from delays or changes in the price of materials during the building process.
You might not be able to negotiate this out of your contract, but your agent can help you keep track of any cost increases during building that would otherwise surprise you when you close.
💰 Getting the best financing
Funding a new construction project can be more complicated than financing a traditional home purchase, but not always. Real estate agents have experience working with lending companies and can help you navigate the financing process.
When buying a new construction home, the builder may require that you get a construction loan to cover the cost of materials and labor. Some builders may not require this, so it's always a good idea to ask upfront. In addition, you'll also need to acquire a mortgage to pay for the value of the home itself.
Some lenders will combine these two loans into a construction-to-permanent loan, in which case your construction loan will become part of your mortgage at your home closing. This way, you only have to go through one loan closing.
New construction financing costs:
Builder deposit
A non-refundable deposit, paid up front to your builder when you sign your paperwork. Builder deposits are typically 5–10% of the total price of constructing the home.
Construction loan
A construction loan covers the cost of labor and materials. It usually requires a 20–25% down payment. If your builder requires you to take out a construction loan, you'll usually only have to pay interest on it until the home is completed.
Loan origination fee
This fee is usually equal to 0.5–1% of the loan you apply for.
Mortgage down payment
A mortgage lender will require a down payment on your loan, due at closing. The down payment can be anywhere from 3.5–20% of the home's total value, depending on your lender.
» READ: How Much Will My Mortgage Payment Be?
Some developers might recommend you use their in-house lender, but this isn't always worth the convenience of not having to shop around. A real estate agent will likely know if you can get a better deal finding your own lender instead of going with the builder's recommendation.
You also might qualify for some federal programs that make it easier for first-time homebuyers to finance their build.
💡 Do developers offer financing discounts?
Some developers or builders might offer you a discount or credit toward upgrades if you use their in-house lender, which isn't necessarily bad. But sometimes these lenders might compensate for the credit you get in your contract with a higher interest rate on the loan or by charging you the full 1% origination fee. This makes it crucial to shop around for the best financing option.
📈 Protecting your resale value
A buyer's agent can advise you on what upgrades will provide the most lasting value for your new home.
Design choices that are popular right now might not make the cut next season. Getting the advice of someone with real estate market knowledge to help you make those decisions can save you thousands of dollars in updates later on if you decide to sell.
💸 Saving you money
Real estate agents also have relationships with local specialists and should be able to advise you on what design features are less expensive when done after your build is finished.
You'll likely meet with your builder multiple times throughout your build process to discuss design features and choices. Having a knowledgeable agent with you at every meeting will ensure you don't make any decisions without knowing all of your options.
How do you choose a real estate agent for new construction?
A great first step is to ask friends and family members if they know any local agents with experience working on new construction purchases. If you've worked with an agent before, they can be a good resource, too. Your previous agent might have a colleague experienced working with local builders.
It also doesn't hurt to stick with an agent you already know and trust. Even if they don't have experience with new construction, having someone in your corner for one of the most important purchases you can make will undoubtedly help you more than having no one on your side at all.
If you haven't found the right agent yet, an agent matching service might be able to help, too. These platforms vet agents for you and offer a less overwhelming number of matches than a simple Google search. Letting an agent matching service know that you're looking for a new construction real estate agent will cut back on the time you spend searching, giving you more time to find a great new home.
Next Steps: Talk to an expert!
If you're looking to buy a house and save, Clever can help!
Our fully licensed Concierge Team is standing by to answer your questions and match you with top-rated buyer's agents who offer built-in commission rebates — no negotiations required!
Ready to get started?
Give us a call at 1-833-2-CLEVER or enter some basic info about your purchase below. Our Concierge Team will be in touch shortly to help!
Remember, this service is 100% free and there's never any obligation.