If you're ready to buy your Massachusetts home, you've probably already saved for a down payment. However, are you ready for closing costs as well? Closing costs are a significant expense and it pays to do your homework and be ready. Here's what you need to know.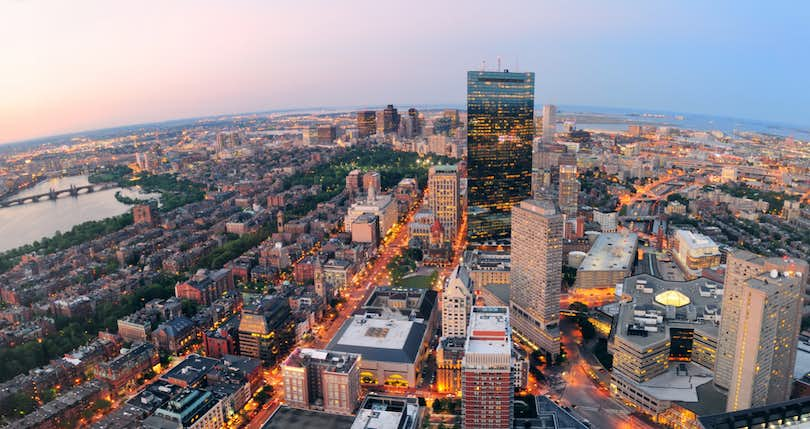 As you get ready to buy a home in Massachusetts, you're probably focused on saving up quite a bit in preparation for your purchase. But have you saved enough?
What you might not realize is that your down payment is not the only major cost you will face as you buy a home. You'll also need to budget for closing costs, which include a variety of fees. Without enough money for closing, the entire deal could fall apart.
It's essential to do your homework before you dive into the Massachusetts home buying process. To make sure you have your bases covered, rely on the expertise of an experienced Massachusetts real estate agent.
Closing Costs for Massachusetts Homes: What to Expect
What will you pay for your closing costs in Massachusetts? According to data from Bankrate, the average closing costs in Massachusetts are a bit over $2,000 on a $200,000 home.
That doesn't sound too bad, but keep in mind that the study didn't take into account a variety of variable costs, including title insurance, title search, taxes, other government fees, escrow fees and discount points.
As a general rule, buyers should expect to pay 2%–5% of the total purchase price at closing. The median price of homes that sold in the last year is $378,600. If your closing costs are 3%, that amounts to $11,358!
While closing costs can be expensive, one of the largest mortgage expenses is the interest rate. Over the life of the loan, a few small percentage points can result in hundreds of thousands of dollars in interest payments.
One of the best ways to lower your interest rate? Shop around and compare lenders! Fill out the form below for a quote from a licensed, local lender – even if you're pre-approved it pays to compare.
Common Closing Costs for Massachusetts Home Buyers
What exactly are you paying all that money for? Here are the items that make up Massachusetts closing costs.
Mortgage Fees. The biggest closing cost is fees for the mortgage. When you are pre-approved for your mortgage amount, the lender is required to give you a good-faith estimate of the fees they are charging. That's why it's so important to shop around before you commit to a specific lender — you can save thousands on fees alone.
Property Taxes. You need to pay property taxes from the date you finalize your purchase until the end of the year. If the seller has already paid part of this in advance, some of your money will go to them for reimbursement.
Escrow Fees. In Massachusetts, the title company or an attorney will make sure the closing meets all the standards of the state. You'll generally pay $2.00 for every $1,000 of purchase plus $250. For a home that's $378,600, that's about $1,007.
Home Inspection. It's essential to make sure the home is in the condition promised before you close the deal. A home inspection may seem like an expense you'd rather skip, but the cost of being stuck with a "lemon" of a home is much worse. An inspection costs between $400-$800 in Massachusetts.
Title Company Search. The title search ensures that there are no problems with the ownership of the home before you buy it. You don't want someone else showing up and making a claim on the home you just bought! The title company fees are often part of the lender's fees.
Recording Fees. You'll need to pay a fee to record the new title and ownership with the county you buy in. These fees vary depending on your location.
Flood Determination. This small $20 fee is required to determine if your home is in a flood zone. If it is, you'll need to purchase flood insurance in addition to having your regular homeowner's coverage.
Optional Costs. There are some additional costs that may be a good idea but not all Massachusetts home buyers do them. They include pest inspections, radon inspections (both air and water), mold inspections, as well as looking for lead paint and inspecting the well water and septic system.
One optional cost that's a very good idea is a Massachusetts homestead declaration. This protects you as a homeowner for up to $500,000 of equity in your primary residence if a lawsuit is brought against you. This is a very inexpensive form of insurance, as an attorney generally charges $100-$125 to prepare and file the document.
Other Costs to Consider
Once the closing is over, you may feel a lot of relief. You made it through, and you have a new home to show for it! However, the expenses haven't ended.
While they are less costly, there are a lot of upkeep expenses that are required to keep your home in good order. Here are some to keep in mind.
Annual HVAC and Plumbing Inspections. The biggest rule to keep in mind when you own a home is that preventing problems is much better than paying to fix them. As a result, you'll want to spend a bit of money each year to get the major systems of your home inspected and cleaned. When you do, you'll be able to prevent most concerns and catch repairs before they become significant issues.
Homeowner's Insurance. Paying for homeowner's insurance is required if you have a mortgage. Because a home is much more valuable than personal belongings in a rental, it'll be quite a bit more expensive than renter's insurance. Don't be shy about shopping around every few years to see if you can get a better rate!
Property Taxes. As with all taxes, these are a certainty of life and you can't do much to control them. If an assessment seems entirely unreasonable to you, you may be able to contest it. In the end, taxes are an expense that needs to be paid.
Utilities. Paying for heating and cooling, along with water, sewage, and trash removal, can add up quickly. You can sometimes reduce these costs by improving the energy efficiency of your appliances, which will also make your home more comfortable. Don't forget about boosting your insulation as well.
All of these expenses can add up quickly and make owning a home more expensive than you expected. It's not just about the mortgage. That's why it's so important to be financially stable and well-established before you commit to buying a home. It's also vital to work with a high-quality buyer's agent who can help you negotiate well for price, inspection concerns, repairs, and more.
How to Save on Closing Costs When Buying a Massachusetts Home
If all of this sounds overwhelming, you're definitely not alone. Fortunately, there are things you can do to save money on closing costs as you buy a home.
First and foremost, you want to negotiate with sellers to get as much help as possible. A lower price reduces some of your fees, and sometimes a motivated seller might be willing to pay part of the closing costs to secure the sale.
You can also get some help from specific lending programs that help you keep your down payment and fees low. My Mass Mortgage can be a great resource for first-time home buyers who are interested in finding state programs. You can also work with USDA loans, Fannie Mae, or Freddie Mac.
Finally, when you work with a Clever Partner Agent to buy your home, you'll get cash back after closing. A Partner Agent is a full-service realtor who is experienced in your area and works for a major brand. You'll get all the help you need to buy your next home and get financial help to offset your closing costs!
There's no reason not to get started finding your dream home today. Simply fill out our online form and we'll set up a no-obligation consultation.
Related Articles