Knowing whether it's a buyer's market or a seller's market is essential to making wise decisions about when and how to list your home. Fortunately, there are signs that make it clear where the market is in your area. Here are the things to look for.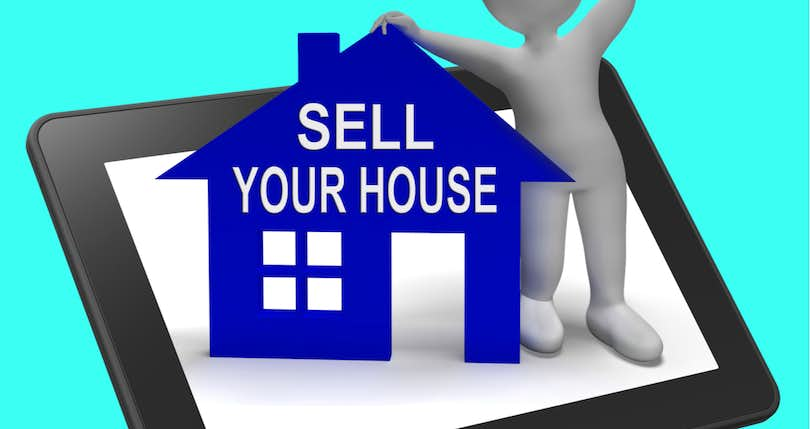 As you're getting ready to list your home, you want to make sure you know what you can expect in terms of interest, speed of sale, and the possibility of multiple offers.
One reason it's so important to work with a top-rated listing agent is that they will gauge the market in your area so you know exactly what to anticipate when your home is listed. If you're looking to get a top-notch full-service realtor for a low flat fee, contact Clever for more information today.
Is it a buyer's or seller's market in your area? Here's how you know.
Understanding Buyer's and Seller's Markets
What does it mean for a market to favor buyers or sellers?
A buyer's market is when buyers have an easier time acquiring a home than sellers have listing one. That means there are a lot of homes available or there aren't many buyers. Those looking for homes can take their pick, and sellers have to offer incentives to attract good offers.
A seller's market is when there are more buyers than homes available. Buyers have trouble finding a good home and when there is one, it often sells quickly and may receive multiple offers. This type of market favors sellers and they often get to choose their terms more freely.
Obviously you want to list your home in a seller's market if you can, or at least at a time of year when you're most likely to have a lot of buyers housing hunting.
When Is the Selling Season?
No matter how hot the market is in your area, you want to make sure you time the market well and sell at the best time. In many areas, that means listing your house in the spring so it can sell in the summer.
However, in the southwestern states, like Arizona or Utah, you may find that the selling season is later in the year. The summer is so hot and the winters so mild that sometimes early spring or even late fall yielded the best results.
Make sure you work with an experienced listing agent so you can choose the time that works best in your specific neighborhood.
How Many Homes Are Available?
Knowing the current house inventory is another way to gauge whether it's a seller's market or not. If there are not very many homes for sale, or if homes on the market are in poor condition, you are probably in a seller's market.
However, if there are a lot of homes available for buyers or homes in great condition are still on the market, you're facing a buyer's market. That doesn't mean you can't sell your home for a great price, but it may take longer.
If you are in a buyer's market, it's especially important to have a strong real estate agent on your side who can market your home's strengths and attract attention.
Take advantage of the real estate market in your area.
Partner Agents will get you a great deal in a buyer's or seller's market.
How Fast Are Homes Selling?
How long are houses staying on the market? If they are moving extremely quickly, your area is definitely in a seller's market. For instance, in many areas in 2019, a well-priced house will get offers the very day it's listed.
That's a great sign for you as a seller! If homes are selling quickly, you definitely want to get your property on the market. You may even get multiple offers and have your pick.
However, if a home takes a long time to sell, even when it's appropriately priced and in great shape, you're in a buyer's market. Because there are so many choices available, buyers can be choosy and a seller needs to do extra work to get an offer.
Again, you can sell successfully in a buyer's market, but it takes more work and you will rely on your experienced listing agent.
Sell Your Home Successfully With Help From Clever
Now that you know the three signs that you're looking at either a buyer's or seller's market, it's time to make your move. Hopefully your area is in a seller's market, and you can list your home at a time that will give you the best chance at getting a great offer quickly.
However, even if you don't have ideal conditions, you can sell your home profitably. You just need a top-rated full-service agent who knows your area well. Finding an agent like that can be a challenge unless you connect with Clever.
With a Clever Partner Agent, you get the full-service experience you deserve and you don't even have to pay full price. In fact, you'll pay a low flat fee of only $3,5000 or 1.5% if the home sells over $350,000.
You can understand the market and sell at the best possible time, all while keeping more of your profit in your own pocket. If you're ready to get started, reach out to Clever today!
Related Articles
You May Also Like